Welcome back to the end of the week!
Each week I will offer predictions on the value of new releases as they may be relevant to some form of self-care (entertainment, feeling heard, learning/growth, etc.) and I hope it can be used as a lens to point you, the reader, in a direction that will engage you with the movie that will best serve your needs at the time.
Categories of Self-Care:
Affirmation (makes you feel "right")
Empathy (learning/growth)
Entertainment
Nostalgia
Representation (feeling represented/understood)

For the weekend of July 09th, 2021: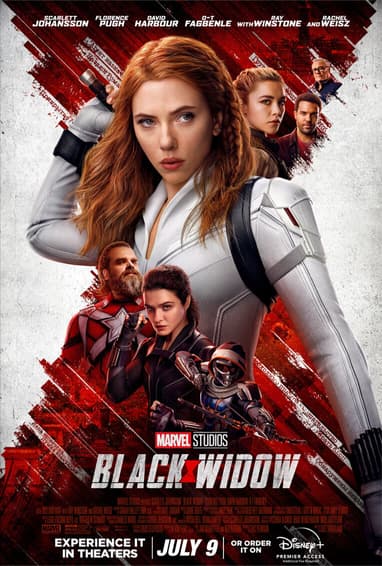 "Black Widow"
Despite mixed reviews, mainly critical of the lead hero and villain and expressing frustration at Marvel for the delay in providing a treatment for this character, 'Black Widow' should feature Marvel's trademark mix of wit, action, and escapism while digging out another small space in an ever-growing cinematic universe. (And if you're a casual viewer and don't know who Taskmaster is, there should be at least one burst of action worth at least half of your ticket price.
Releases in theaters and on Disney+ Premium July 09
SC Rating: 3/5 (Entertainment, Representation)- If Marvel and superheroes are not your thing, this is not likely what you want in order to recharge for the week. Even if it is, between 'Loki,' and a barrage of other titles streaming at no extra cost on Disney+, you might find yourself saving money by rewatching 'Winter Soldier' if you aren't there for the vindication/validation of Black Widow finally being the lead.
"Fear Street Part 2: 1978"
After a mixed to positive reception for their first installment, Netflix moves forward into an homage of summer-camp horror (so it would seem). With a talented cast familiar to Netflix, there seems to be plenty to draw in the "Stranger Things' and pop-horror audiences.
Releases on Netflix July 09
SC Rating: 2.5/5 (Entertainment)- Once more right in the middle depending on what you find entertaining, thrills, and summer chills may be the excitement you're looking for. However, this is neither the end of a story or the start of anything new, but it may be a ride worth riding.
"The Loneliest Whale: The Search for 52"
"We are social beings…" The story of a whale that is as much about human relationships and what it means to truly be connected in many ways, 'The Loneliest Whale' is executive produced by Leonardo DiCaprio and Adrian Grenier and directed by Joshua Zeman… This animal has been calling out to not be alone for decades.

Releases in select theaters on July 09 and on VOD July 16th
SC Rating: 4/5 (Empathy, Affirmation)- Sometimes self-care is about talking to or listening to some one or thing that can meet you where you're at. If, in the wake of the pandemic and an ironically ever closing web of digital connectivity, you find yourself screaming just to hear an echo and not feel alone, this may offer some hope and inspiration that some positivity is in all of our futures.
"Summertime"
An ambitious project from the director of 'Blindspotting' (Carlos López Estrada), this is a collaboration of artists from Los Angeles that aims to shake the structure of narrative in favor of sharing personal texts and stories to create a part-musical, part-poetry exploration of many life experiences.
Released in select theaters on July 09
SC Rating: 4.5/5 (Entertainment, Empathy, Representation, Affirmation)- I hesitate to give a 5/5 only because some viewers may seek affirmation and entertainment as a priority where building empathy can be its own sort of work. This seems like something that wears its heart on its sleeve and that sort of storytelling can make you feel safe to be yourself.


Self-care is about, quite literally, caring for one's self; learning, growing, changing, or, sometimes, settling into a safe, comfortable place to laugh, cry and love or feel loved. I hope this series will serve as a weekly reminder that we deserve care and to give care where needed, while celebrating the power of telling stories and a little movie-magic.