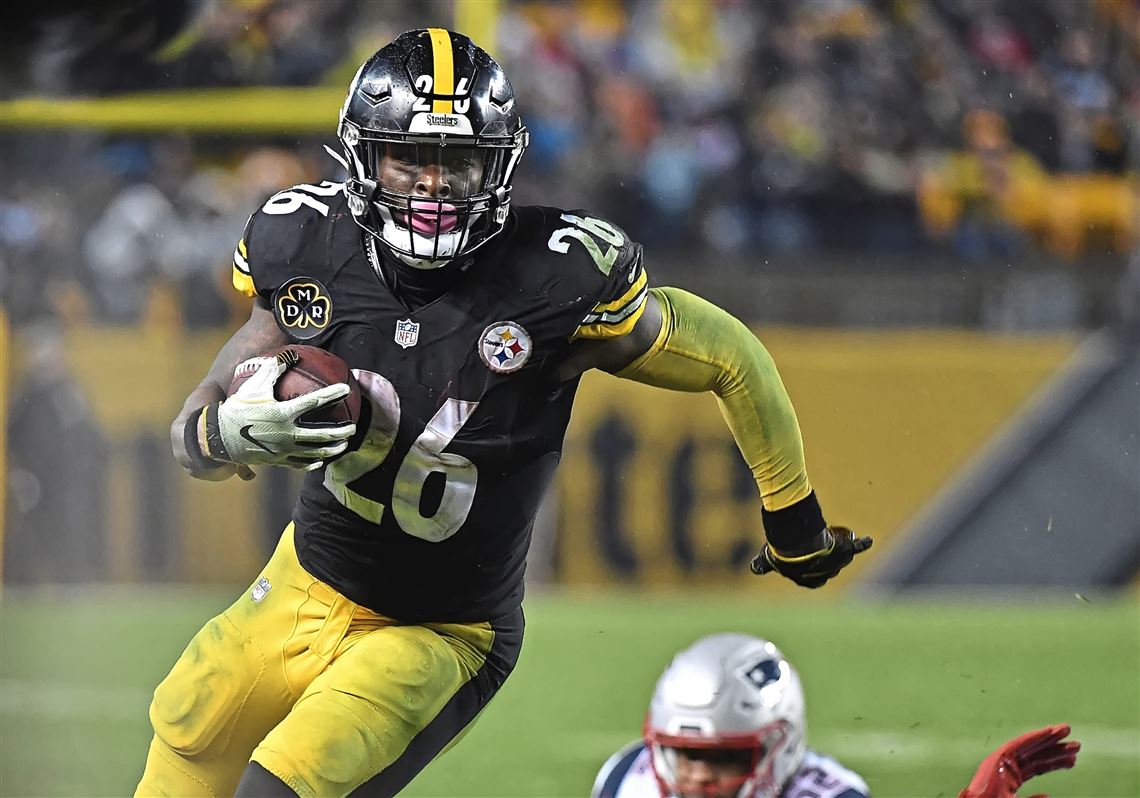 It was June 2018 and I was about to begin a start up for a Dynasty league. It was aggressive scoring—full PPR, carry points and big bonuses for performances—and I had the 1.01. For me, there was no equivocating about who I was drafting. I took Pittsburgh Steelers' running back Le'Veon Bell. The commissioner noted after the selection he couldn't imagine a better pick.
Turns out, there were much better.
The Power of Bell
Bell was taken in the Second Round of the 2013 NFL draft, and by 2014 he was tearing up the league. He rushed for 1,361 yards and eight touchdowns that second year, adding 83 receptions for 854 yards and three more touchdowns. He was fantasy gold, and I was smitten. He quickly became my favorite non-Bronco player, and someone I acquired in as many leagues as I could. In a few, I even named my teams after him.
In 2017, playing under the Franchise Tag, Bell recorded his second straight 1,200-yard season, going for 1,291 yards and nine touchdowns, adding 75 receptions for 655 yards and two more touchdowns. He was RB2 that season, and by that point I had him on more than 20 teams, and it was growing. He was tagged again heading into 2018, and many wondered if he'd settle his contract dispute and play. I was confident he would, and he would thrive again with the Steelers.
As it turned out, that didn't happen. Bell never reported, forfeiting the Franchise Tag millions to make a point. Despite the setback, I continued to acquire Bell shares, ending up with him on 25 different leagues. I was certain that 2019 would be his year. And, he was finally given his freedom, signing a multi-year contract with Adam Gase and the New York Jets.
That 2019 season produced 789 rush yards and three touchdowns, with 66 receptions for 451 yards and a touchdown. Not terrible, but certainly not the elite production we'd seen before. Bell seemed misused and trapped in New York. After a woeful start to the 2020 season, he was released. He landed in Kansas City, which provided a momentary glimmer of hope, before he returned to being a hit-or-miss fantasy option.
As of this writing, he's a free agent with slim prospects for landing a meaningful role in 2021 or any time in the future. The dynasty league I mentioned disbanded this year after three seasons. I made the Finals once and the playoffs twice, but never managed to get more than passing production from my first ever pick.
Saying Goodbye
It's been three seasons since that fateful summer of 2018, when I had optimism and love in my heart. This year I've finally parted with Bell on my fantasy teams as I've undergone rookie drafts and had to make space. I released my last share just last week. It's a bittersweet moment, as he remains one of my favorite players I've ever rostered in fantasy. I see him on the waivers and still have a faint glimmer of hope, though I know it's not to be.
It was a meteoric rise and a precipitous fall for Bell. The other trendy pick atop drafts in the summer of 2018—Todd Gurley—has suffered a similar fate. Gurley was the No. 1 finisher in 2017, and the debate between him and Bell raged with drafters that off-season. While Bell stayed home, Gurley produced a 1,200-yard, 17-touchdown season that saw him suffer the effects of a knee injury in December that lingered throughout the post-season. He was never the same, spending one more season with the Rams and 2020 with Falcons.
Now Gurley, like Bell, sits out there waiting for a call from an NFL team for 2021 that may never come.
If you play fantasy long enough, you see tales like this come and go. It can be hard to make the decision to let go, and I know I was probably one of the last clinging to shares of Bell this off-season dreaming of him returning to the RB1 status on the field that he's long been in my heart. But it isn't to be, and sometimes you just have to let go and move on. At least I'll always have my memories.
Matthew Fox is a graduate of the Radio, Television and Film program at Biola University, and a giant nerd. He spends his free time watching movies, TV, and obsessing about football. He is a member of the FSWA. You can find him @knighthawk7734 on Twitter and as co-host of the Fantasy Football Roundtable Podcast.