We're closing in on the end of June but the new series keep coming. This week alone features a few different options, all different styles and different types of stories. But which ones are for you? Let these weekly posts be your guide as I review the pilot and second episode of new scripted series this Summer. Don't see a new show listed below? Check previous weeks.
Monday Nights:
The Republic of Sarah, Mondays at 9 p.m. on The CW (Premiered June 14)
About: The CW typically has a certain kind of series, often centered around young people, sometimes with super powers. So, a new series, set in extreme northern New Hampshire that centers around a teacher who stands up for her small town when a mining company threatens to demolish it feels a little off brand. But The Republic of Sarah has a fun twist, as said heroine Sarah (Stella Baker) finds a loophole that allows her small town of Greylock to become its own sovereign nation. That's the hook for the pilot, which ends with Sarah being arrested and put on trial for treason. The second episode quickly dispatches of that cliffhanger but sets about building a real world with real conflict that would arise from such an action. Baker is an incredible lead, and I was really drawn in and moved by the second episode and the deepening of the story. This feels like an exciting addition to the CW lineup, and one that has a good hook and good cast to keep people coming back for more.
Pilot Grade: B-
Second Episode: B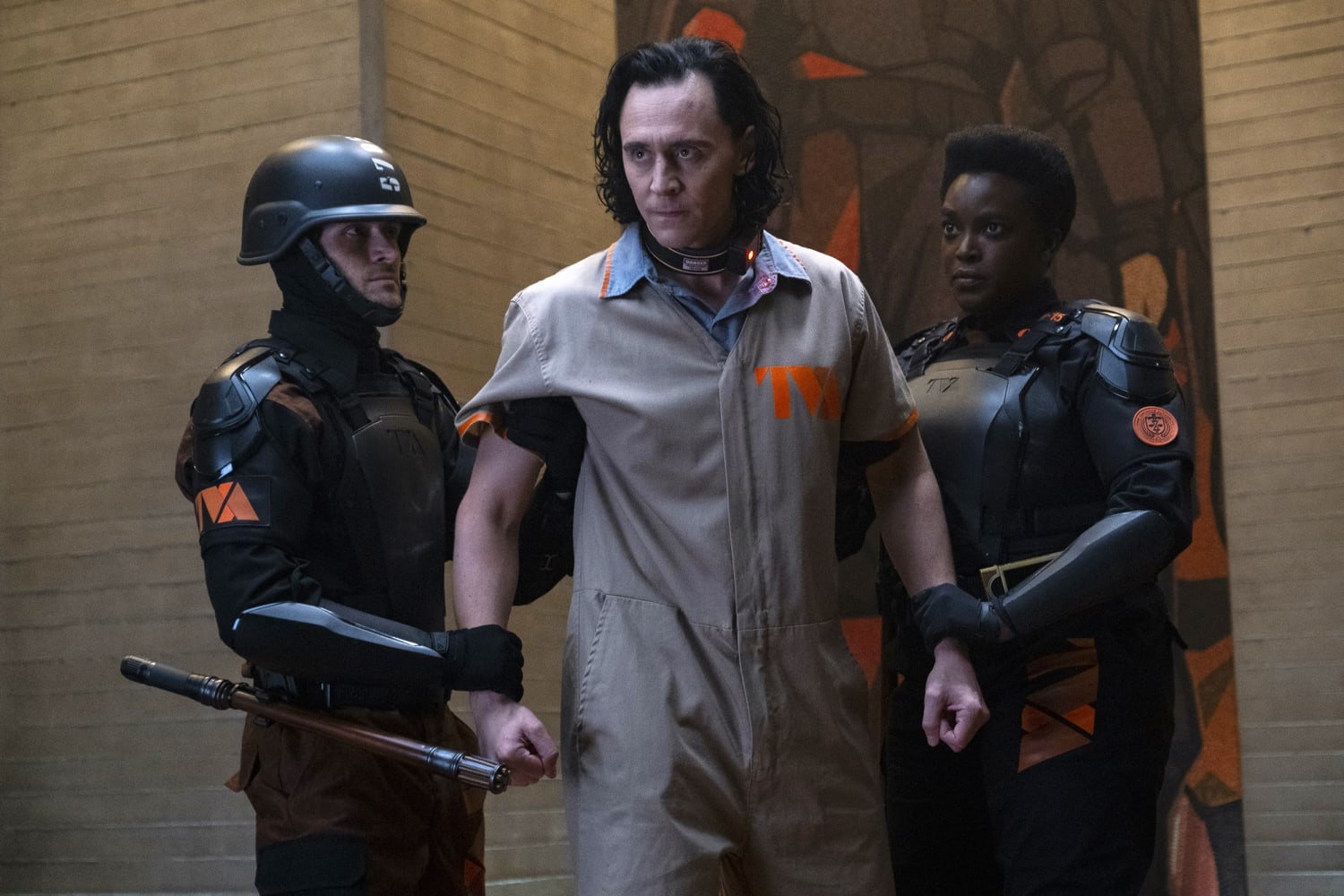 Wednesdays:
Loki, Now Streaming on Disney+ (Premiered June 9)
About: Disney+ made the announcement it is moving its scripted series premiers from Fridays to Wednesdays, a move that began with its third Marvel original series, Loki. This one focuses on the familiar trickster played by Tom Hiddleston as he's pulled out of time at the end of the events of The Avengers and brought to the Time Variance Authority. There, he teams with a lead investigator, Mobius (Owen Wilson), to hunt another variance that is hunting TVA agents. It turns out the variance they're hunting is Loki himself, which is the set up from the pilot. The second episode explores the partnership and deepens the mystery. This one, like the other Marvel series, features good performances and good production values. I thought the first two episodes were interesting and I'm curious to see where this goes. It looks like Marvel has another hit on its hands.
Pilot Grade: B-
Second Episode: B-
Thursdays:
iCarly, Now Streaming on Paramount+ (Premiered June 17)
About: This new series for Paramount+ is another re-boot of a Nickelodeon series. This one returns Miranda Cosgrove and much of the cast from the original series, which ran from 2007 to 2012. This one finds Carly (Cosgrove) as an adult. In the wake of a break up, she decides to return to her roots and re-start her once-popular web series. The set is similar, as is the tone, feel and action. The characters are older, but this will likely still appeal best to younger viewers or those nostalgic to recapture a piece of their youth. For others, particularly adults who didn't watch this as a youngster, this can be safely skipped. The first three dropped Thursday, with more coming each Thursday after.
Pilot Grade: C
Second Episode: C
Fridays:
Physical, Now Streaming on Apple TV+ (Premiered June 18)
About: The latest series from Apple TV focuses on a wife and mother, Sheila (Rose Byrne), in the 1980s who is looking to find herself. She's trapped in a suburban slog in San Diego, taking her daughter to a trendy day care and trying to prop up her husband, Danny (Rory Scovel), who loses his job as a professor and decides to run for office. Sheila is harboring a secret struggle and trying to find something that makes her feel worthy and feel alive. The first two episodes were moody and interesting. It's labeled a black comedy and runs about a half hour an episode, but there is nothing funny about the story or in the episodes. Byrne is a gifted actress who sells this, a flash forwards to a future show that something, at least, works out for Sheila. But this is a dark series that felt like a slog through the first two installments. New episodes drop weekly on Apple TV+.
Pilot Grade: C
Second Episode: C
Sunday Nights:
Us, Sundays at 8 p.m. on PBS (Premiered June 20)
About: This new mini-series on PBS is a four-hour series that's been broken up into two, two-hour installments. The mini-series, based on a novel from David Nicholls, is about a long-married couple, Douglas (Tom Hollander) and Connie (Saskia Reeves), who are on the brink of a divorce. As this swirls, they take their feisty teenage son, Albie (Tom Taylor), on holiday around Europe. At the same time, Douglas looks back on how he and Connie first met and formed their family. The first two hours moved at a decent pace, weaving this family story. I enjoyed certain aspects of the storytelling, but it was a bit dry. Hollander is strong in the lead role and this one offers a different kind of journey for those that appreciate the PBS Masterpiece set.
Pilot Grade: C
Second Episode: C
Blindspotting, Sundays at 9 p.m. on Starz (Premiered June 13)
About: This new series comes from Daveed Diggs and Rafael Casal, based on their film of the same name. It's a sequel series to the film, as Casal and his onscreen partner, Ashley (Jasmine Cephas Jones), appear in the series. The story kicks off with Ashley on her own after Miles (Casal) is arrested and she's forced to live with Miles' eccentric mother, Rainey (Helen Hunt). While the series picks up where the movie leaves off, it's accessible enough to new viewers. It has an engaging style and Cephas Jones is a good lead. For those that enjoyed the film and the unique style of storytelling, this one has a decent hook. It feels like a good edition to the set of scripted offerings for Starz.
Pilot Grade: C+
Second Episode: C+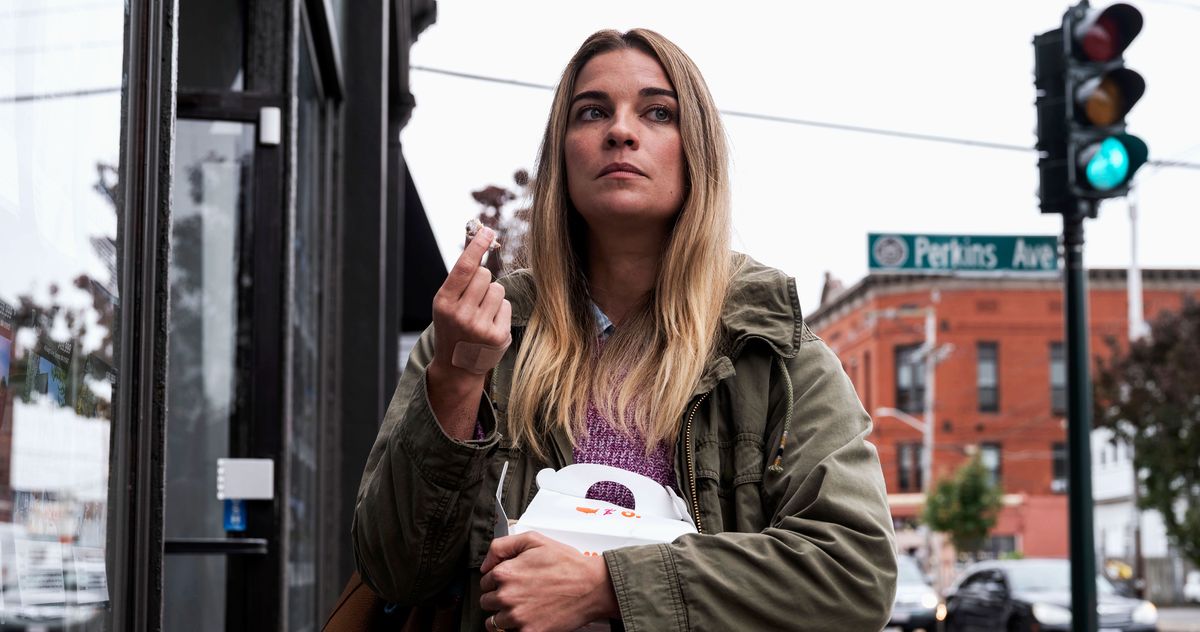 Kevin Can F*** Himself, Sundays at 9 p.m. on AMC (Premiered June 20)
About: This is an inventive new dark comedy from AMC. It is a show set in two styles. In one, Allison (Annie Murphy) is a traditional sitcom wife to Kevin (Eric Peterson), with all his foibles. In the other, when Allison is apart from Kevin, she's the misanthropic star of a drama where she feels trapped by her life and her marriage. It's a big concept to tackle, especially since it employs two visual styles. When Allison is with Kevin, it's a multi-cam sitcom, complete with traditional lighting and a laugh track. When she's on her own, which can happen as quickly as when Kevin walks through a door, it's a single cam, traditional drama with dim lighting that feels like something out of Breaking Bad. Murphy is a dynamic lead that handles both tones well, and Peterson feels perfectly suited to his role in a traditional sitcom as the goofy, clueless lead. The Boston setting and accents add to the world, and I thought the first two episodes, which aired as a block Sunday night, were engaging. This feels like something different and something interesting enough to have a hook to keep viewers coming back, myself included.
Pilot Grade: B-
Second Episode: B-
Matthew Fox is a graduate of the Radio, Television and Film program at Biola University, and a giant nerd. He spends his free time watching movies, TV, and obsessing about football. He is a member of the FSWA. You can find him @knighthawk7734 on Twitter and as co-host of the Fantasy Football Roundtable Podcast.