Hot summer days persist—in fact I'm in a state that's part of a record-breaking heat wave in the West. On days like that, it's great to curl up by the air conditioning and take in a show or movie. There are still plenty of new shows popping up and vying for your attention, but what, if any, are worth your time? Let this weekly column be your guide as I look at the pilot and second episode of new scripted series this Summer. Don't see a new show listed below? Check previous weeks.
Monday Nights:
The Republic of Sarah, Mondays at 9 p.m. on The CW (Premiered June 14)
About: In terms of premise pilots, this one is a doozy. A high school teacher, Sarah (Stella Baker), lives in an idyllic New Hampshire town when a mining company fronted by her brother (Luke Mitchell) arrives planning to seize land to make a profit. She wants to stop it and comes up with a unique solution, finding a land treaty loophole that allows the town to vote to become its own nation. This starts as an all-too-familiar story and spins into something a touch different. There are plenty of storylines and cliches introduced in the pilot, but it also has some spirit and some intrigue. And it really works thanks to Baker, who is strong in the lead role and carries it all. This is something that feels a bit different from recent CW fare and also delivered a compelling pilot hook. Can it build on the story from here, that's the question?
Pilot Grade: B-
Wednesdays:
Loki, Wednesdays on Disney+ (Premiered June 9)
About: Fans had to wait awhile, but so far 2021 has been a boon for original Marvel Cinematic Universe original series. In January, we got WandaVision. In March, it was The Falcon and The Winter Soldier. And now in June we have Loki. This one focuses on the established trickster God, Loki (Tom Hiddleston), who has appeared in many of the MCU films. In this one, Loki is snatched up just after the events of the first Avengers film for violating the time stream, something that's hinted at in Avengers: End Game. Hiddleston is great in this role and continues that in the pilot. I won't go much into details about the story, as I don't want to spoil it for those hoping to watch, but it has to do with the time stream, and takes this character into an interesting new adventure. Owen Wilson plays a supporting part here, and he was good in the pilot as well. The first episode spends most of its time introducing the concept and building the world. It handles that well, but I'll be excited to see where it goes in the second episode. This one releases weekly on Wednesdays.
Pilot Grade: B-
Sunday Nights:
Blindspotting, Sundays at 9 p.m. on Starz (Premiered June 13)
About: This new Starz series is a spin-off/sequel to the 2018 film of the same name, which was set in the Bay Area in California. It picks up about six months after the events of the film and follows Ashley (Jasmine Cephas Jones), whose husband Miles (Rafael Casal) has been arrested and incarcerated. Ashley and her young son are forced to move in with Miles' mother, Rainey (Helen Hunt), and try to make the best of it while they wait for his release. Cephas Jones is solid in the lead role, and I enjoyed Hunt—a recurring character—in the pilot episode. It's a slice of life with a bit of a different take on the world and clocking in at just over a half hour it doesn't wear out its welcome. Those that haven't seen the film will lack context but won't be completely lost as they wade into the series, which explores a bit of a different group of people and a different perspective.
Pilot Grade: C+
Little Birds, Sundays at 9;30 p.m. on Starz (Premiered June 6)
About: This mini-series, which is an adaptation of Anais Nin's infamous collection of erotic short stories, debuted last week. It's part of the current Sunday night lineup on Starz. Juno Temple and Hugh Skinner take the lead as an unlikely married couple, both of whom is looking for freedom in Tangier in 1955. The series, which runs six episodes, debuted in England and Australia in the summer of 2020 and makes its debut in America this June on Starz. The first episode was strange as it laid out the focal characters and world. The second episode seemed more about style and pushing the bounds of the erotic nature of the world and material than anything else. I thought both were dull, as this wasn't my cup of tea. It's an interesting fit with the rest of Starz' Sunday nights, which includes Run The World and The Girlfriend Experience in addition to Blindspotting.
Pilot Grade: C
Second Episode: C-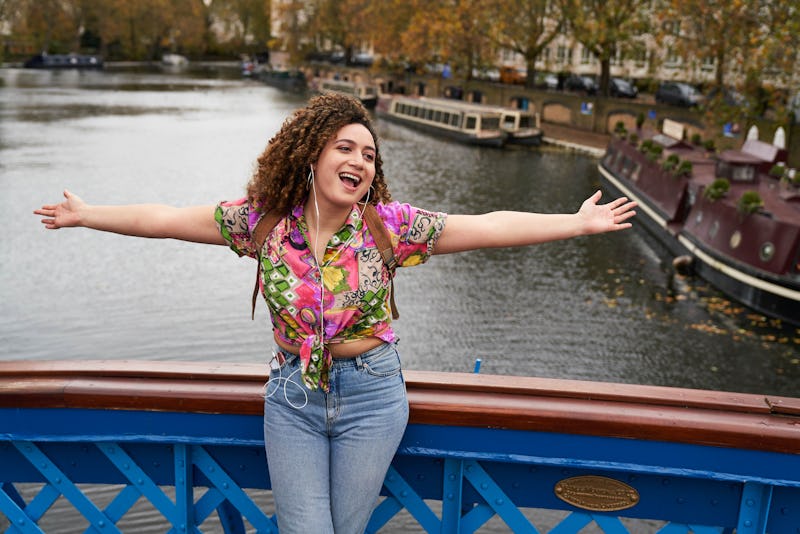 Streaming Series:
Starstruck, Now Streaming on HBOMax (Premiered June 10)
About: This one, co-created and starring Rose Matafeo, is a romantic comedy from England that makes its streaming debut on HBO Max. The series centers on a New Zealand woman, Jessie (Matafeo), who meets a charming man, Tom (Nikesh Patel), on New Year's Eve. They have a connection and get together, only afterwards does Jessie realize Tom is one of the most famous actors in the world. That's the setup for this comedy, which has six episodes, each running about 20 minutes. I thought Matafeo was charming as the lead and enjoyed Patel as well. For those who like this format, this series is a quick watch that handles the story in an interesting manner.
Pilot Grade: C+
Second Episode: C+
Matthew Fox is a graduate of the Radio, Television and Film program at Biola University, and a giant nerd. He spends his free time watching movies, TV, and obsessing about football. He is a member of the FSWA. You can find him @knighthawk7734 on Twitter and as co-host of the Fantasy Football Roundtable Podcast.