The calendar has flipped over to May and the days are getting warmer and longer. School's almost at an end and barbecue season is less than a month away. In short, we're heading into summer. Twenty years ago, summer was a time when original television programming was hard to find. But in this Golden Age of content, we have new shows coming at us year-round. But during these warm days and nights, what is worth your time? Let these weekly posts be your guide as I review the pilot and second episode of new scripted series this Summer.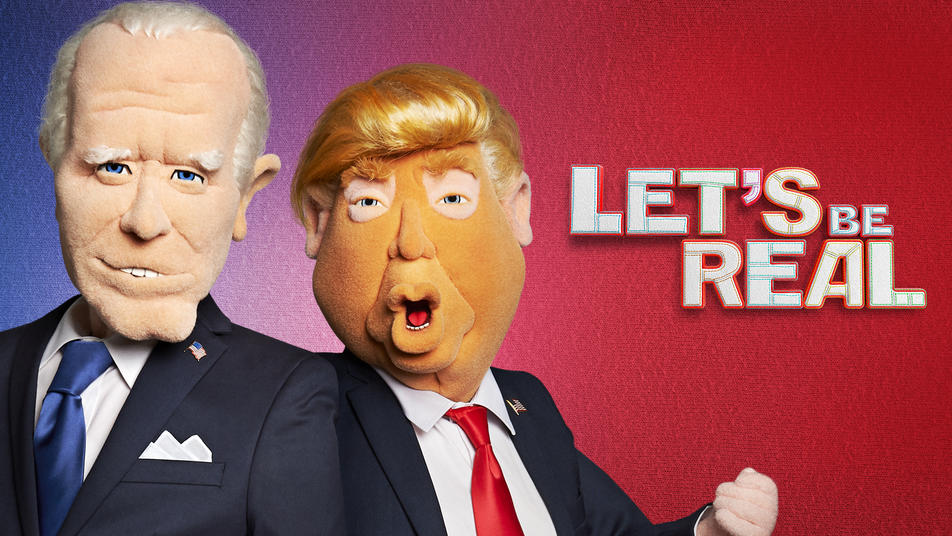 Thursday Nights:
Let's Be Real, Thursdays at 9:30 p.m. on FOX (Premiered April 29)
About: Robert Smigel delivered a short run of this puppet series skewering political figures during the election season. Now it's back as a weekly series. The pilot featured New York Governor Andrew Cuomo, President Joe Biden and former President Donald Trump, among others. Some of the gags land, some don't, but that's the nature of sketch comedy. It's not a terrible idea but I'm hoping to see a touch more creativity in future episodes. For example, the best parts to me were sketches that were a send up of The Mandalorian and Naked and Afraid with Ted Cruz.
Pilot Grade: C
Fridays:
The Mosquito Coast, Fridays on Apple TV+ (Premiered April 30)
About: Quietly, Apple TV+ has developed into one of the strongest purveyors of original scripted series among streaming sites. They gave us the best show of 2020 in Ted Lasso and have produced a string of compelling scripted shows. The Mosquito Coast, a modern re-telling of the 1980s novel from Paul Theroux, centers on a man (Justin Theroux) and his wife (Melissa George) who are living off the grid with their two teenage children. When they are discovered, the authorities close in and the family flees toward a fresh start in Mexico. This is a bit of a different set up than the original story, which was adapted into a film in 1986 by director Peter Weir and starring Harrison Ford. It's interesting that Justin Theroux is the nephew of the author, and he does a good job in the lead role. The first two episodes, released Friday as part of a seven-episode season, are primarily about setting up this journey and leave the audience on some compelling cliffhangers without any easy answers. I liked the moody style of the adaptation, which comes from Neil Cross (Luther), and the direction from Rupert Wyatt in the first two episodes is also strong. I enjoyed the way the narrative unfolded and look forward to seeing where it goes from here. New episodes drop weekly through June 4 on Apple TV+.
Pilot Grade: B
Second Episode: B
Streaming Series:
Yasuke, Now Streaming on Netflix (Premiered April 29)
About: This new series for Netflix is a six-episode Anime series focused on an African American warrior in 17th Century Japan. The lead character is voiced by LaKeith Stanfield, the Oscar nominee who also serves as a producer. There are elements of the story that are compelling and the style works for this kind of storytelling, but, overall, I wasn't drawn into the narrative in the two episodes I sampled. The episodes run about 30 minutes, meaning it isn't a lengthy commitment. It also feels like the kind of series that takes time to build. If you're a fan of Anime, this will likely be appealing. For me, there wasn't enough to keep me invested beyond the initial two episodes I screened despite my admiration for Stanfield.
Pilot Grade: C
Second Episode: C
Matthew Fox is a graduate of the Radio, Television and Film program at Biola University, and a giant nerd. He spends his free time watching movies, TV, and obsessing about football. He is a member of the FSWA. You can find him @knighthawk7734 on Twitter and as co-host of the Fantasy Football Roundtable Podcast.