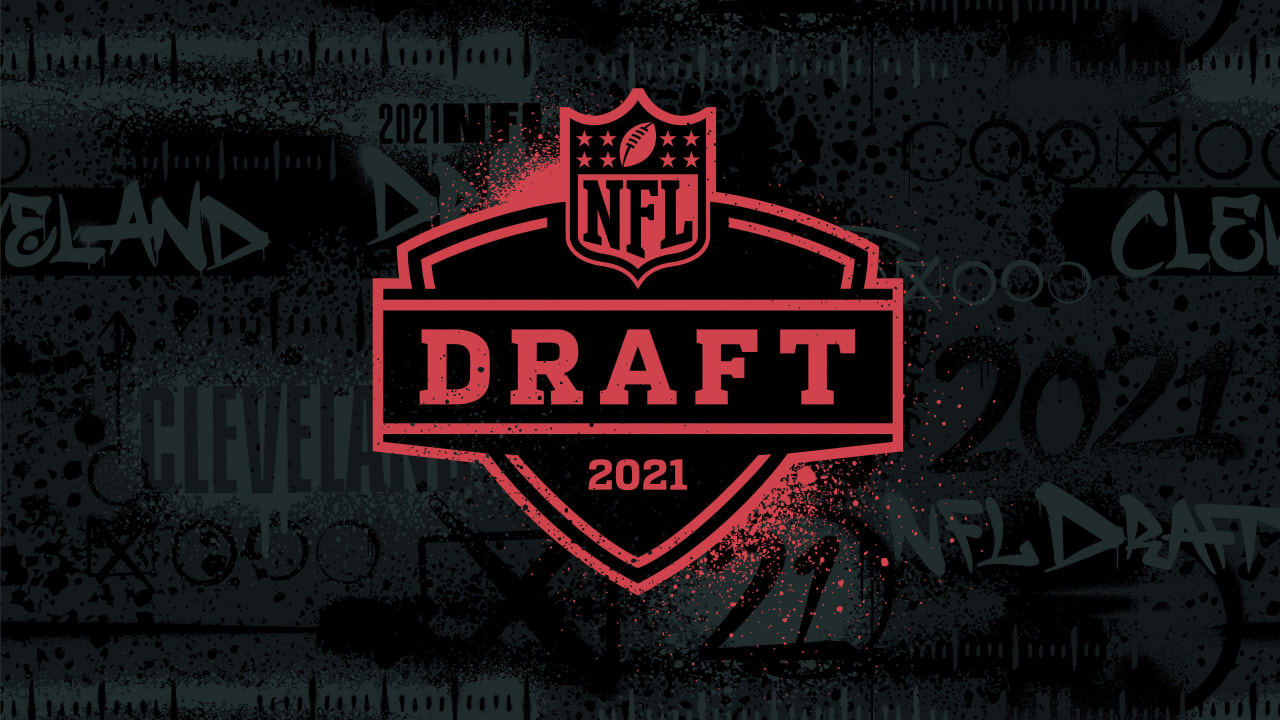 The 2021 NFL Draft wound up on Saturday with the final four rounds. I had live reaction to Round One Thursday and looked at relevant Day 2 picks from Friday. Today, I'm looking at the fantasy relevant players (quarterbacks, running backs, wide receivers and tight ends) selected on the final day of the draft.
Below is the list of players taken by position. The pick where they were chosen is in brackets. This includes the 39-pick Fourth Round which featured a quarterback, four running backs, five receivers and two tight ends. The Fifth Round, which included 40 picks, featured one running back, three receivers and four tight ends. The Sixth Round, which included 44 picks, featured a quarterback, five running backs and eight receivers. Finally, the Seventh Round, which included 32 picks, featured four running backs and five receivers.
Quarterbacks:
Ian Book (133), New Orleans Saints: The rumors were the Saints wanted to move into the Top 10 to get a quarterback Thursday, but they finally got one in Book, out of Notre Dame, in Round Four. Book is the ninth quarterback off the board in the 2021 draft, throwing for 8,948 yards and 72 TDs in his college career. The Saints saw Franchise quarterback Drew Brees retire this off-season but have Taysom Hill and Jameis Winston vying for the starting spot in 2021. Book will be an interesting late round pick in Superflex and a development project for the Saints and Head Coach Sean Payton.
Sam Ehlinger (218), Indianapolis Colts: The Colts made a move to acquire Carson Wentz to be the starting quarterback this off-season, but the team grabbed Texas quarterback Ehlinger in the Sixth Round. Ehlinger threw for 11,436 yards and 94 TDs in four seasons. He figures to compete with last year's rookie pick Jacob Eason for a backup role in Indianapolis.
Running Backs:
Michael Carter (107), New York Jets: Only four running backs came off the board in the first three rounds, so Day 3 figured to be a big running back spot. We didn't have to wait long as the Jets added Carter, out of North Carolina, with the second pick of the day. Many thought the Jets might look to add a running back in the First or Second Round, but instead they were patient and landed Carter. He rushed for 3,404 yards and 22 TDs in four seasons, catching 82 passes for 656 yards and six TDs. He's a versatile weapon for the offense, joining a running back group that includes veteran Tevin Coleman and second year back La'Mical Perine. The position feels wide open and I think Carter has a decent path to touches as a rookie.
Kene Nwangwu (119), Minnesota Vikings: An interesting pick for the Vikings, who nab Nwangwu out of Iowa State. In four years, he rushed for 744 yards and four TDs, catching seven passes for 57 yards. The Vikings have top running back Dalvin Cook and Alexander Mattison behind him, but the team lost utility player Mike Boone this off-season. It would make sense Nwangwu adds depth to fill this role. Fantasy wise, it doesn't move the needle.
Rhamondre Stevenson (120), New England Patriots: The Patriots add a bruiser to their running back group in Stevenson, out of Oklahoma. In two years and just 165 carries, Stevenson rushed for 1,180 yards and 13 TDs. He joins a group with Damien Harris, Sony Michel and James White. The Patriots have shown they like to rotate backs and use a wide committee, so it's a decent landing spot for Stevenson, who's a solid blocker. Right now, he's got potential to make an impact in the Red Zone, giving him second round appeal.
Chuba Hubbard (126), Carolina Panthers: The Panthers land a great young weapon in Hubbard, out of Oklahoma State. In 2019, Hubbard rushed for 2,094 yards and 21 TDs. He didn't do quite as well in 2020, but he's a strong runner who comes to Carolina and provides a backup with upside behind star Christian McCaffrey. He's a late round pick in rookie drafts that will likely carry more value to those who roster McCaffrey.
Kenneth Gainwell (150), Philadelphia Eagles: Gainwell sat out the 2020 season, but the Memphis product had a heck of a 2019. He rushed for 1,459 yards and 13 TDs, catching 51 passes for 610 yards and three more TDs. He figures to slot into a committee with Miles Sanders and give the Eagles another young, versatile weapon. It's not a bad slot, but not a great slot, either. I'd feel best taking him in a third or fourth round of a rookie draft.
Elijah Mitchell (194), San Francisco 49ers: After nabbing Ohio State running back Trey Sermon in the Third Round, the 49ers dipped into the RB pool again with Louisiana back Elijah Mitchell. Mitchell, a riser at the position heading into the draft, rushed for 3,267 yards and 41 TDs along with 49 receptions for 597 yards and five TDs in four years. The landing spot makes it interesting, but it's becoming a crowded backfield again in San Francisco.
Gary Brightwell (196), New York Giants: Brightwell out of Arizona went to the Giants in the sixth round. He rushed for 1,305 yards and nine TDs in four seasons. The Giants have Saquon Barkley at the top and signed Devontae Booker as the primary backup. Brightwell is a depth addition at the position.
Larry Rountree III (198), Los Angeles Chargers: The Chargers spent a sixth-round pick on Rountree, the running back out of Missouri. Rountree ran for 3,720 yards and 40 TDs in four seasons. The Chargers have Austin Ekeler atop the position, but Rountree will compete for touches with second-year player Joshua Kelley and veteran Justin Jackson.
Chris Evans (202), Cincinnati Bengals: Evans, out of Michigan, hasn't played much since 2018. He missed 2019 due to an academic issue and saw only 16 carries in 2020. But the Bengals have an opening behind Joe Mixon after releasing Giovanni Bernard this off-season. Evans has potential to develop and be a steal in the Sixth Round for the Bengals.
Khalil Herbert (217), Chicago Bears: In the Sixth Round the Bears added a weapon on offense in Herbert, who played for Kansas before transferring to Virginia Tech in 2020. In that season at Virginia Tech, Herbert rushed for 1,183 yards and eight TDs. The Bears have David Montgomery atop the depth chart at running back, with Tarik Cohen returning from injury and Damien Williams coming over from the Chiefs. I like Herbert's ability and tenacity, and he's a player I'd take a swing on late in rookie drafts.
Jake Funk (233), Los Angeles Rams: The Rams too Funk, the running back out of Maryland, early in the Seventh Round. Funk's best season came in 2020, when he rushed for 516 yards and three TDs on 60 carries in five games. He also contributed on Special Teams.
Gerrid Doaks (244), Miami Dolphins: Many thought the Dolphins would add to their running back group earlier in the draft, but the team snapped up Doaks out of Cincinnati in the Seventh Round. He ran for 1,712 yards and 14 TDs in three seasons.
Kylin Hill (256), Green Bay Packers: The Packers, who saw Jamaal Williams leave in Free Agency this off-season, added Hill to close out their draft in the Seventh Round. Hill had a huge 2019 for Mississippi State with 1,350 yards and 10 TDs. He figures to slot into a group led by Aaron Jones and last year's Second Round pick A.J. Dillon.
Jermar Jefferson (257), Detroit Lions: A run on running backs in the Seventh Round continued with Jefferson, out of Oregon State, going to the Lions. In three seasons Jefferson ran for 2,923 yards and 27 TDs. D'Andre Swift leads the Lions' backfield, but Jefferson figures to compete for touches with Kerryon Johnson.
Wide Receivers:
Dez Fitzpatrick (109), Tennessee Titans: The Titans lost Corey Davis and Jonnu Smith this off-season, so conventional wisdom suggested they'd grab some weapons on offense in the draft. They finally did that in Round Four with Fitzpatrick, a four-year player in Louisville. He finished his college career with 154 receptions for 2,589 yards and 21 TDs. That included 43 receptions for 833 yards and three TDs as a senior. He joins a group led by A.J. Brown that lacks depth. The Titans signed veteran Josh Reynolds this off-season, but Fitzpatrick has an opening to play his way onto the field for the Titans in 2021.
Amon–Ra St. Brown (112), Detroit Lions: The Lions finally added a pass catcher in the Fourth Round as well, landing a steal in St. Brown out of USC. I had St. Brown in my Top 10 heading into the draft, but he slides to pick 112. In 2019, he had 77 receptions for 1,042 yards and six TDs. In 2020, he was limited to six games but caught 41 passes for 678 yards and seven TDs. He's a big receiver with potential that joins a wide-open group. Kenny Golladay is with the Giants and Marvin Jones is with the Jaguars. The Lions signed veterans Tyrell Williams and Breshad Perriman, and return second-year receiver Quintez Cephus, but this is a landing spot with plenty of 2021 potential for St. Brown.
Jaelon Darden (129), Tampa Bay Buccaneers: The Buccaneers added another weapon to their arsenal in Darden, a four-year player at North Texas. In his college career he caught 230 passes for 2,782 yards and 38 TDs. That included 74 for 1,190 yards and 19 TDs in 2020. The Buccaneers are loaded at wide receiver with Mike Evans, Chris Godwin, Antonio Brown, Scotty Miller and last year's rookie pick Tyler Johnson. Darden is likely a stash for 2021, but with some of those receivers on short-term deals he could have more value in the future.
Tylan Wallace (131), Baltimore Ravens: The Ravens, who drafted Rashod Bateman in the First Round, grabbed another receiver in the Fourth Round with Wallace. The talented receiver from Oklahoma State slid down the board due to injury concerns, but he brings talent and explosion to receiver. He caught 59 passes for 922 yards and six TDs in 10 games in 2020 coming of a torn ACL. If he can stay healthy, Wallace, along with Bateman, can make an impact for the Ravens' receiving group. He provides decent value as a third-round rookie draft selection.
Jacob Harris (141), The Los Angeles Rams: Harris becomes the second receiver taken by the Rams in the 2021 draft after the team took Tutu Atwell in the Second Round with their first pick of the draft. Harris caught 49 passes for 987 yards and nine TDs. He gives the Rams' receiving corps some depth but doesn't move the needle much for fantasy at this point. Harris could be a deep threat or return threat, someone who gets to learn from DeSean Jackson.
Ihmir Smith–Marsette (157), Minnesota Vikings: The Iowa receiver was the first taken in the Fifth Round, joining a Vikings' receiver group led by Justin Jefferson and Adam Thielen. Behind those two it gets thin with Olabisi Johnson, Chad Beebee and K.J. Osborn. Smith-Marsette has good speed and could be an asset as a deep threat and return man. He's not a great value in fantasy.
Simi Fehoko (179), Dallas Cowboys: The Cowboys stepped away from defensive selections to grab Fehoko, the receiver out of Stanford. In just six games in 2020 he caught 37 passes for 574 yards and three TDs. Fehoko has good size and speed, but in a squad with Amari Cooper, CeeDee Lamb, Michael Gallup, Noah Brown and Cedric Wilson, Fehoko has some work to do to get targets.
Cornell Powell (181), Kansas City Chiefs: The Chiefs snagged Powell late in the Fifth Round. The Clemson receiver boosted his profile with a strong showing in 2020 and a good showing at the Senior Bowl. He caught 53 passes for 882 yards and seven TDs last season and provides another big bodied receiver for Andy Reid and the Chiefs.
Frank Darby (187), Atlanta Falcons: Darby was the first receiver chosen in the Sixth Round, landing with the Atlanta Falcons. While Julio Jones, Calvin Ridley and First Round pick Kyle Pitts figure to grab the headlines, Darby brings depth and a possible deep threat. At Arizona State, he caught 67 passes for 1,317 yards and 13 TDs, averaging 19.7 yards per reception. Pre-season will tell the tale of how he fits into the receiver group and offense in Atlanta, which could shift some of Jones is traded after June 1.
Marquez Stevenson (203), Buffalo Bills: The Bills add the speedster Stevenson from Houston, who figures to be a potential deep threat and a weapon on Special Teams. There's a big crowd at receiver for the Bills, who have Stefon Diggs, Cole Beasley and Gabriel Davis returning, and signed Emmanuel Sanders this off-season. Stevenson figures to make his mark as a returner, where he averaged 26.1 yards per return over four years and better than 36 yards per return in 2020.
Shi Smith (204), Carolina Panthers: The Panthers get a steal in the Sixth Round, nabbing Smith out of South Carolina. In four seasons, he caught 174 passes for 2,204 yards and 17 TDs. Joining Terrace Marshall, Jr., taken in the Second Round, the Panthers have added a couple impressive rookie receivers for Sam Darnold. Smith is a receiver I'd love to land in Round Three or Round Four of my rookie draft and see what happens.
Racey McMath (205), Tennessee Titans: The Titans take another receiver, grabbing McMath out of LSU in the Sixth Round. He's a strong Special Teams player and figures to make an impact there as he develops at the receiver position. McMath had only 33 receptions for 522 yards and four TDs in three seasons at LSU. I don't expect him to make much of a fantasy impact in 2021.
Jalen Camp (209), Jacksonville Jaguars: The Jaguars add to their receiver group with Camp out of Georgia Tech. In four seasons, Camp caught 46 passes for 786 yards and five TDs. He gives another big body to the receiving group for Meyer and No. 1 overall pick Trevor Lawrence.
Demetric Felton (211), Cleveland Browns: Felton is a versatile and speedy weapon out of UCLA who played both receiver and running back. He profiles as a potential slot receiver and Special Teams returner in the NFL. In four seasons, he caught 99 passes for 958 yards and eight TDs, rushing for 1,101 yards and seven TDs. It's another depth piece and weapon for Cleveland.
Seth Williams (219), Denver Broncos: Williams goes to Denver late in the Sixth Round. The Auburn product caught 132 passes for 2,124 yards and 17 TDs in three seasons. Wide receiver isn't a big need for Denver, which returns Courtland Sutton, Jerry Jeudy, Tim Patrick, K.J. Hamler, DaeSean Hamilton and Diontae Spencer, among others. Williams has some work to do to make the final 53 for the Broncos in 2021.
Dazz Newsome (221), Chicago Bears: The Bears nabbed a receiver in the Sixth Round with Newsome out of North Carolina. In four seasons, Newsome caught 188 passes for 2,435 yards and 18 TDs. Allen Robinson leads the pack in Chicago, with Darnell Mooney and Anthony Miller vying for snaps. The team also brought in veteran Marquise Goodwin. Newsome will fight for targets in an offense that has questions at quarterback with veterans Nick Foles and Andy Dalton welcoming First Round selection Justin Fields.
Mike Strachan (229), Indianapolis Colts: The Colts began the Seventh Round taking a Strachan, the receiver out of Charleston. He's a big receiver with upside that is the kind of swing teams take in the Seventh Round.
Tre Nixon (242), New England Patriots: The Patriots moved to add to their receiver group with Nixon, out of UCF. He caught 108 passes for 1,652 yards and 13 TDs in three seasons with UCF. He's a speedy target that adds another body to the Patriots' receiver group.
Ben Skowronek (249), Los Angeles Rams: The Rams dipped into the rookie wide receiver pool for a third time, grabbing Skowronek out of Notre Dame. Skowronek spent four years at Northwestern before transferring to Notre Dame for 2020, where he caught 29 passes for 439 yards and five TDs.
Kawaan Baker (255), New Orleans Saints: The Saints added another receiver to close out their draft, grabbing South Alabama product Baker in the Seventh Round. Baker caught 126 passes for 1,829 yards and 16 TDs in four seasons. Now he gets a chance to try and catch on in Sean Payton's offense.
Dax Milne (258), Washington Football Team: Washington added another pass catcher to its roster with the penultimate pick in the draft. Milne, out of BYU, had a great 2020, catching 70 passes for 1,188 yards and eight TDs. He gives the team another young option as they look to defend their NFC East title.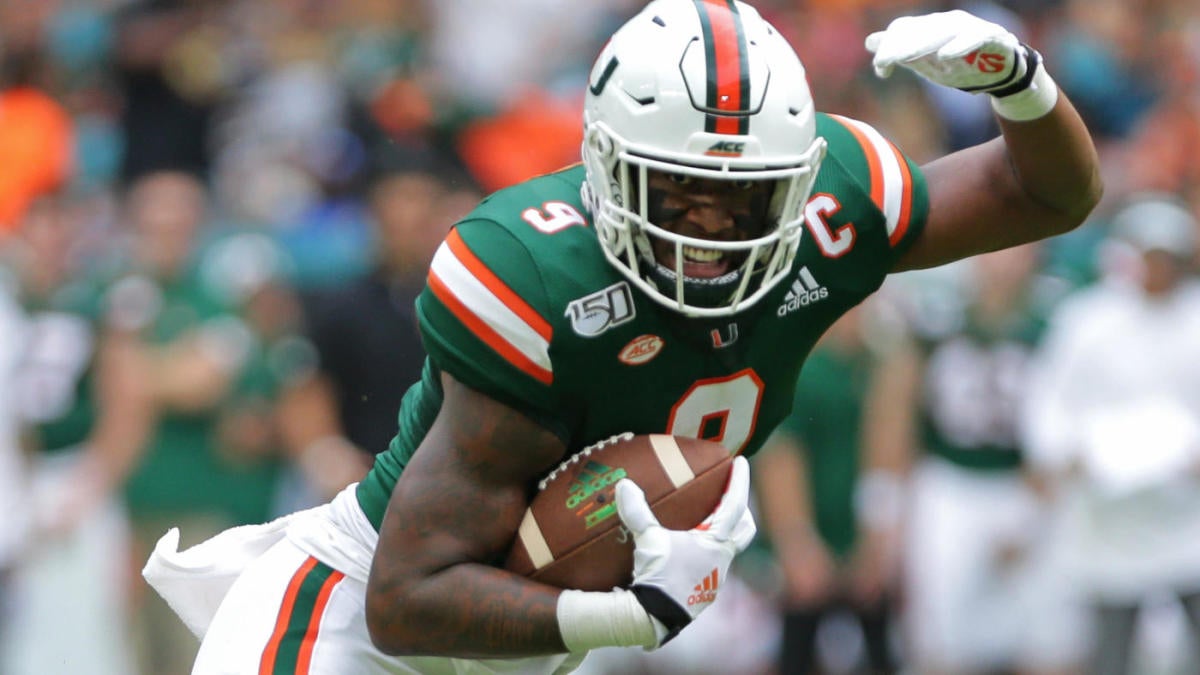 Tight Ends:
John Bates (124), Washington Football Team: The first tight end off the board on Day 3 is Bates, out of Boise State. In four seasons he caught 47 passes for 579 yards and two TDs. He joins a group led by Logan Thomas that has little depth beyond that.
Kylen Granson (127), Indianapolis Colts: The Colts added to their tight end group with Granson out of SMU. Granson began his college career with Rice, moving to SMU in 2019. In two seasons, he caught 78 passes for 1,257 yards and 14 TDs. The Colts have veterans Jack Doyle and Mo Allie Cox at tight end, but new quarterback Carson Wentz utilized the position plenty while with the Eagles. This is an interesting late round pick in rookie drafts.
Luke Farrell (145), Jacksonville Jaguars: The Jaguars added to the tight end position to start the Fifth Round, adding the former Ohio State tight end Farrell. Urban Meyer should be familiar with Farrell, who caught 34 passes for 380 yards and four TDs in four years. He joins a tight end group that has more questions than answers, which creates an opportunity. He doesn't project as a powerhouse pass-catcher.
Brevin Jordan (147), Houston Texans: Jordan, the potentially explosive tight end out of Miami, was my No. 2 player at the position coming into the draft. He slides to the Fifth Round where he lands in Houston. Jordan caught 105 passes for 1,358 yards and 13 TDs in three seasons at Miami. He joins a tight end group that includes Jordan Aikins and prospect Khale Warring as well as veteran Ryan Izzo. Plenty of questions in Houston, but there's a chance for him to make a mark for the Texans.
Noah Gray (162), Kansas City Chiefs: The Chiefs spent a Fifth-Round pick on Gray, a tight end with decent hands and blocking skills. Gray played for Duke, catching 105 passes for 948 yards and eight TDs. Gray becomes another weapon at the position behind the great Travis Kelce.
Zach Davidson (168), Minnesota Vikings: The Vikings spent another Fifth-Round pick on a pass catcher, this time the tight end Davidson out of Central Missouri. He's a tall tight end with decent speed and catch ability. The Vikings moved on from Kyle Rudolph this off-season, but the team still has Irv Smith, Jr. to lead the group. Along with Tyler Conklin, Davidson adds depth at the position.
Matthew Fox is a graduate of the Radio, Television and Film program at Biola University, and a giant nerd. He spends his free time watching movies, TV, and obsessing about football. He is a member of the FSWA. You can find him @knighthawk7734 on Twitter and as co-host of the Fantasy Football Roundtable Podcast.