This Friday the latest Tom Clancy adaptation, Without Remorse, launches on Amazon Prime. This one, based on one of Clancy's books, follows a new character played by Michael B. Jordan that is a spin-off from his classic Jack Ryan series. In honor of the new project, I thought I'd look back at the Jack Ryan stories we already have.
Since 1990, we've had five feature films and one Amazon Prime series featuring Jack Ryan, with the character played by five different actors. So, if Without Remorse gets you pumped and you want more Clancy stories, this list figures to be a good starting place. All the projects appear in chronological order. If you have a favorite, be sure to shout it out in the comments!
The Hunt for Red October (1990)
About: This is the one that started it all, but you'd be forgiven for not immediately thinking of this as a Jack Ryan film. It's more remembered for Sean Connery's Russian submarine captain, but Alec Baldwin played the role of Jack Ryan, out there trying to help the submarine defect safely. This one is set in the mid-1980s and is fun, introducing James Earl Jones as Admiral Greer.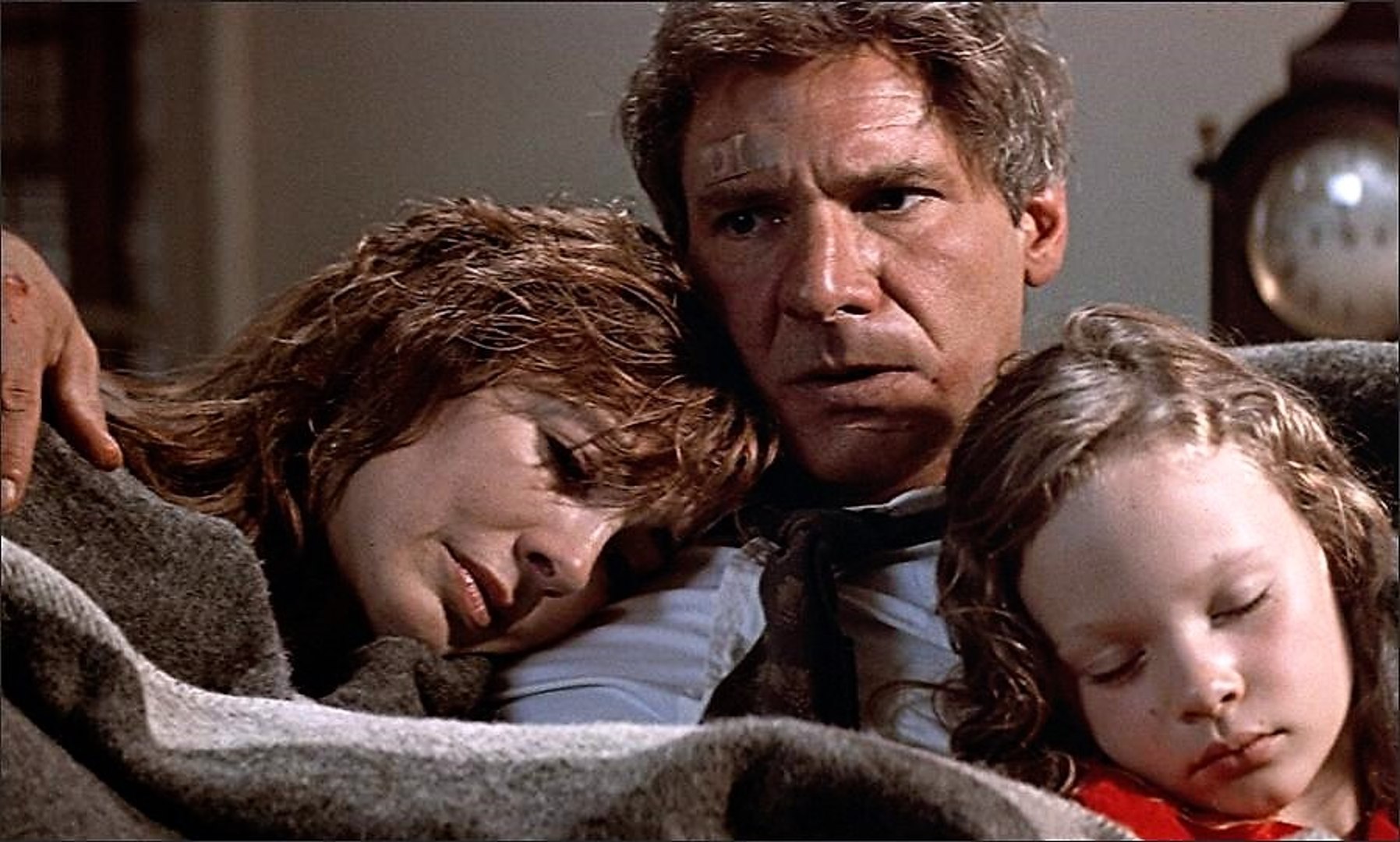 Patriot Games (1992)
About: In this next Jack Ryan tale, Baldwin was replaced by Harrison Ford, while Anne Archer joined as Jack's wife, Cathy. But Jones remained as Admiral Greer, providing some continuity. In this adventure, which might be the best of the films, Jack is on vacation in Europe and intercedes in an assassination attempt, which puts the IRA, and Sean Bean, on his tale. Chaos ensues. I loved Ford in the role and really liked this film.
Clear and Present Danger (1994)
About: In this follow up, the gang all returned. Ford was back as Jack Ryan and Jones returned as Greer, although he's more of a minor player. This one wasn't quite as compelling, introducing Willem Dafoe as Clark and setting him adrift in a secret war in Columbia. Ford is still good in the role but I didn't enjoy this one as much.
The Sum of All Fears (2002)
About: This one wound the clock back to feature a younger Jack Ryan, this time played by Ben Affleck. Admiral Greer isn't in this one, but Jack has a mentor named Cabot played by Morgan Freeman and is now courting Cathy, who is played by Bridget Moynahan. This one has a huge twist that was a memorable moment when I saw it in theaters. I also think this is the most under-rated Jack Ryan film, and I really loved Affleck in the role. This is one of my favorites.
Jack Ryan: Shadow Recruit (2014)
About: Another re-boot of the franchise, this time centering on a young CIA Agent Jack Ryan, played by Chris Pine. He's still courting Cathy, this time played by Keira Knightly. And Jack has a mentor played by Kevin Costner that isn't Admiral Greer, while Kenneth Branagh plays the villain and directs the film. It has a decent story and cast, but it feels like just an OK film.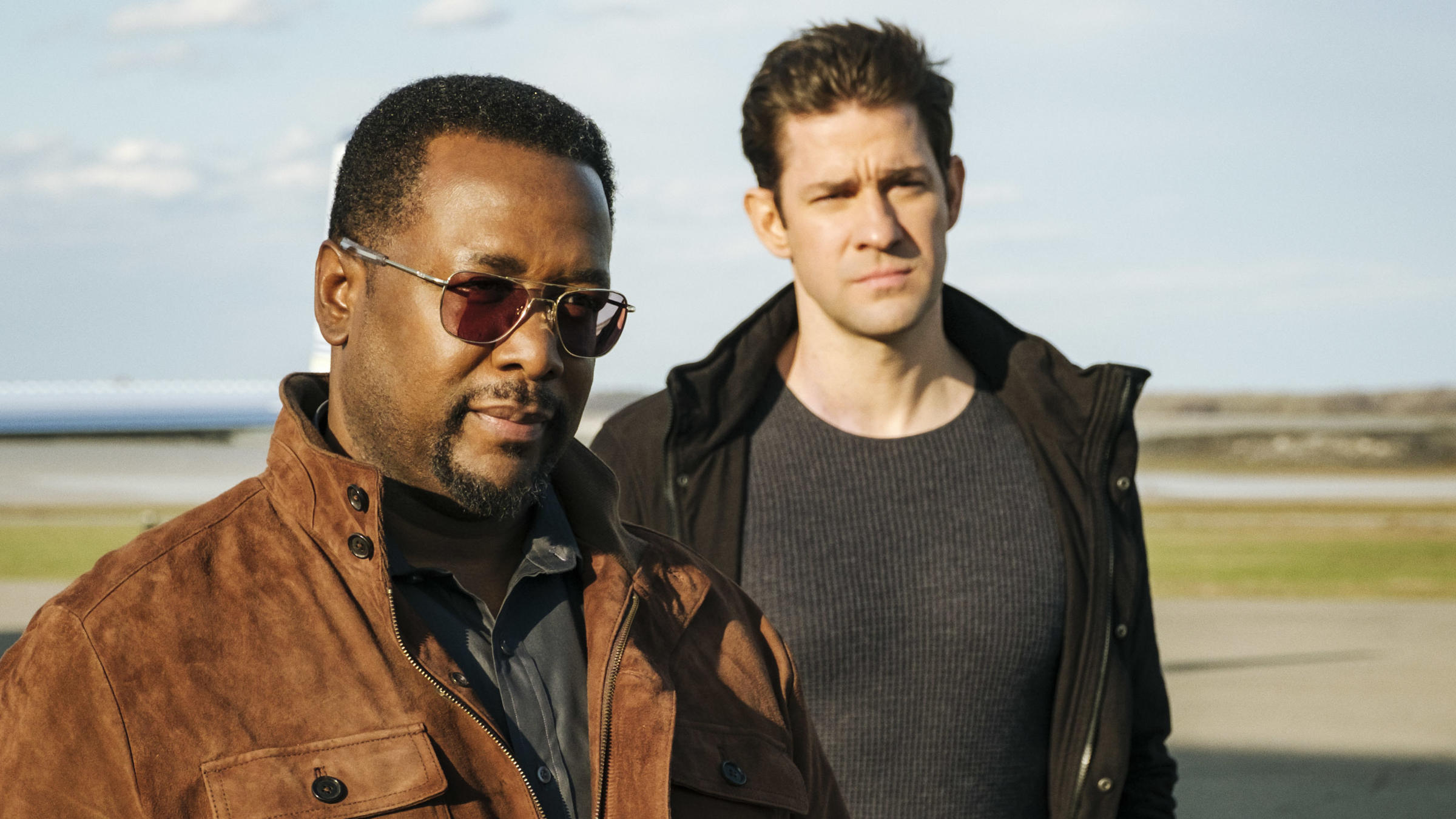 Tom Clancy's Jack Ryan (2018)
About: After five films, Jack Ryan's story moved into series form thanks to Amazon Prime. This one features John Krasinski as Jack Ryan and Wendell Pierce as James Greer. The first season saw him meeting Cathy (Abbie Cornish), but the second season moved away from that. I really liked the first season and thought the second season was solid. Krasinski makes for a good Jack Ryan, and his collaboration with Pierce is solid. We are due to get a third season at some point in 2021, so fingers crossed!
Matthew Fox is a graduate of the Radio, Television and Film program at Biola University, and a giant nerd. He spends his free time watching movies, TV, and obsessing about football. He is a member of the FSWA. You can find him @knighthawk7734 on Twitter and as co-host of the Fantasy Football Roundtable Podcast.