We're rapidly careening through April and the flood of new shows has hit a fever pitch. That includes offerings on networks and an uptick in new series on the streaming services. But which, if any, of these shows is worth your time? Let this weekly column be your guide as I review the pilot and second episode of new scripted series this Spring. Don't see a new show listed below? Check previous weeks.
Tuesday Nights:
Chad, Tuesdays at 10 p.m. on TBS (Premiered April 7)
About: This new comedy, originally developed for FOX, features Nasim Pedrad in the lead role as a 14-year-old Persian boy. Yes, you read that correctly. This is the TBS answer to PEN15, the surprise comedy hit on Hulu. Pedrad is creative force behind the series as well, and clearly has a passion for it. But the pilot was insufferable at times and, shockingly, the second episode was more of a slog to watch. This is an epic miss for me.
Pilot Grade: D
Second Episode: D-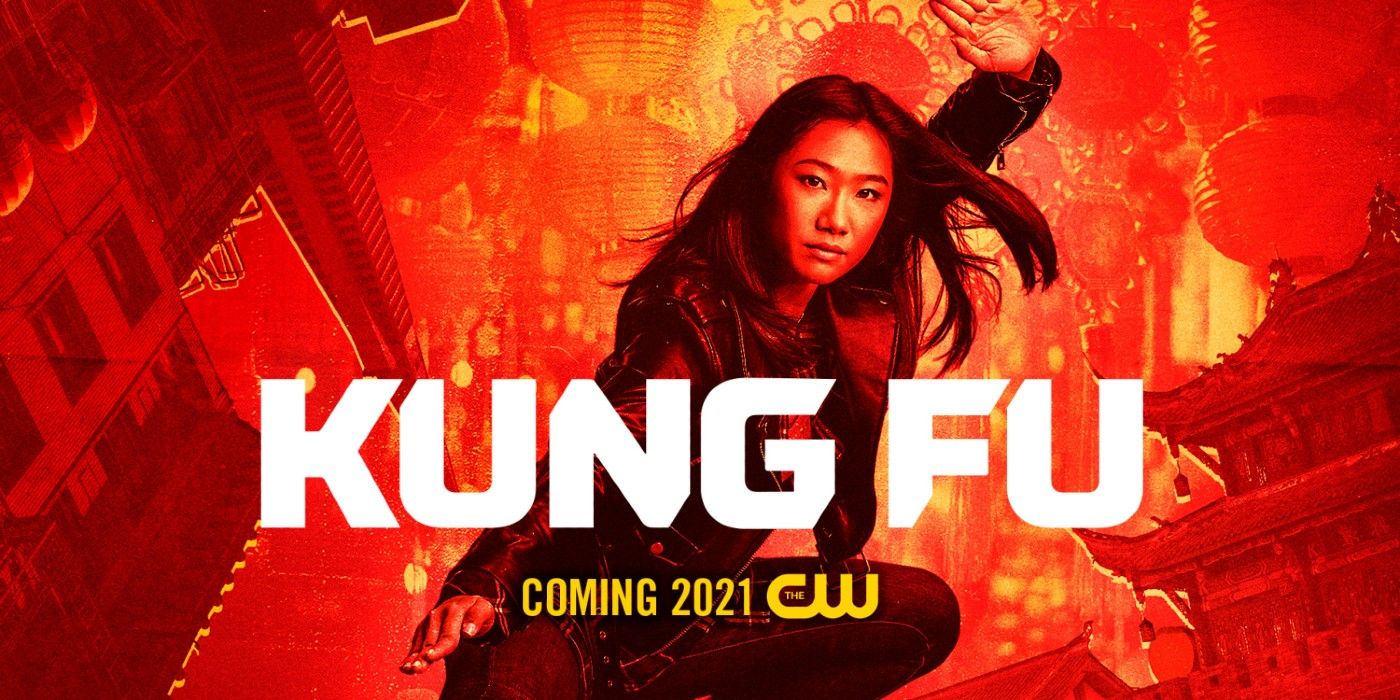 Wednesday Nights:
Kung Fu, Wednesdays at 7 p.m. on The CW (Premiered April 8)
About: Olivia Liang takes the lead in this re-imagining of Kung Fu, a series that has been made a few times in a few different ways. This one sees Liang as a young woman at odds with her mother who flees her life and trains in the art of Kung Fu before a tragedy there brings her back home with a mission. It's a clever set up and something different for the network, which is moving away and establishing an identity apart from the Arrowverse. This had decent acting and a solid first two episodes. If you like the set up and the premise, this will probably be a hook for you going forward.
Pilot Grade: C+
Second Episode: C+
Home Economics, Wednesdays at 8:30 p.m. on ABC (Premiered April 8)
About: This family sitcom centers on three siblings (Topher Grace, Caitlin McGee, and Jimmy Tatro) who rely on each other and each other's families to get through the challenges of life. The pilot moved at a good pace and had some moments that genuinely had me laughing. I'm still not sold on the premise that this story is being told as part of the oldest sibling (Grace) secretly writing a book about his family and childhood, but the second episode had more fun moments and more scenes that made me laugh. It's not a great time for network comedies, but this is one of the better new offerings of the season.
Pilot Grade: B-
Second Episode: B-
Thursday Nights:
Rebel, Thursdays at 10 p.m. on ABC (Premiered April 9)
About: This series features Katey Sagal as a tenacious investigator working alongside a lawyer to root out injustice. This is based on the life and work of Erin Brockovich, who serves as a producer. Sagal is a strong leading actress, and the series has some good supporting performers. It's also a lot, and not overly compelling. The first two episodes were big and loud, with plenty of brash, grand-standing moments. But what made the film compelling is the case and fighting for justice. So far, the main case Rebel is fighting for has gotten short shrift.
Pilot Grade: C
Second Episode: C
Fridays:
Big Shot, Streaming Fridays on Disney+ (Premiered April 16)
About: After a slow start, Disney+ is exploding with original series this Spring. In addition to The Falcon and The Winter Soldier and Might Ducks: Game Changers, the streamer launched Big Shot, the latest from David E. Kelley. The series centers on a temperamental basketball coach (John Stamos), who gets fired from his college slot after an outburst and finds a crash-landing spot with a girl's high school team in Southern California. It's not exactly a smooth transition as he has to figure out how to tone down his gruff mannerism in order to make a positive impression on his team. The rest of the cast includes Jessalyn Gilsig as the assistant coach and Yvette Nicole Brown as the school's principal. The pilot started a little slow, but I got into it the more the episode progressed and was invested by the end. Hopefully the series can sustain that energy moving forward as new episodes are released weekly on Fridays.
Pilot Grade: C+
Sunday Nights:
The Nevers, Sundays at 9 p.m. on HBO (Premiered April 11)
About: This latest series from Joss Whedon focuses on people, mainly women, who develop special abilities in Victorian England. The pilot felt like a bit of a jumbled mess but offered some clarity near the end. The second episode, by contrast, felt more straight forward and easy to follow. It also drew the audience into the ongoing story better and seemed to set the stage for what's to come. This is a series that, like most on HBO, has exceptional production values and a great cast, among them Laura Donnelly, Olivia Williams and James Norton. The idea has promise and I enjoyed the second episode. I'm curious now to see where the story goes with this series.
Pilot Grade: C
Second Episode: C+
Mare of Easttown, Sundays at 10 p.m. on HBO (Premiered April 18)
About: This latest HBO drama stars Kate Winslet as the titular Mare, and a police detective in a small Pennsylvania town. Mare used to be a big star, famous for her athletic feats on the basketball court in high school. Now, she's a tired single mother trying to do well at work and manage her home life, which includes a feisty mother, a teenage daughter and her grandson. The slow burn of a pilot, from writer Brad Ingelsby and director Craig Zobel, introduces the characters and the world, with the series featuring the crime that will drive the plot forward only in the closing moments of the pilot. I thought the first episode was strong and I enjoyed Winslet in the lead role. HBO has had success with this kind of series before, and this has the potential to deliver again.
Pilot Grade: B-
Streaming Series:
Dad Stop Embarrassing Me, Now Streaming on Netflix (Premiered April 14)
About: Netflix has struggled when introducing big, broad, traditional sitcoms. And yet, that doesn't stop them from continuing to provide them. The latest is this eight-episode half hour starring Jamie Foxx. Foxx plays the son of a famous cosmetics brand founder who inherited the company and also inherited a teenage daughter (Kyla-Drew). Both the company and the daughter stretch Brian (Foxx) thin and keep him on his toes. This one feels like a throwback to the heyday of network sitcoms, including Foxx breaking the Fourth Wall to talk to the camera. The cast includes David Alan Grier and is meant to have broad audience appeal. Unfortunately, it doesn't work at all. I don't think I so much as chuckled during the first two episodes, which each clocked in about 25 minutes. Foxx is talented and will likely be a draw, but the material around him isn't nearly good enough.
Pilot Grade: D
Second Episode: D-
Frank of Ireland, Now Streaming on Amazon Prime (Premiered April 16)
About: This new comedy from England focuses on a misanthropic 32-year-old named Frank (Brian Gleeson) who lives with his mother and coasts on his defunct music career. His only friend is Doofus (Domhnall Gleeson) while trying to re-kindle the romance with his on-again, off-again girlfriend Aine (Sarah Greene). The first season runs six episodes, each around a half hour. The main crux of the comedy comes from the mis-guided and outlandish adventures Frank and Doofus find themselves in. It's interesting to see Brian and Domhnall sharing the screen, but the stories and comedy were too awkward in the two episodes I screened to really connect.
Pilot Grade: C
Second Episode: C
Matthew Fox is a graduate of the Radio, Television and Film program at Biola University, and a giant nerd. He spends his free time watching movies, TV, and obsessing about football. He is a member of the FSWA. You can find him @knighthawk7734 on Twitter and as co-host of the Fantasy Football Roundtable Podcast.