Spring has sprung, and as we typically get deluged with showers in April, our TV benefactors are showering us with new content. Favorites are returning on networks and streaming sites, and plenty of new offerings are jumping into the fray as well. This week alone there are 10 new scripted series in their first or second episode that I'm discussing. So how do you know what's worth your time? Let this weekly column be your guide as I explore the Pilot and Second Episode of new scripted offerings. Don't see a new show listed below? Check previous weeks.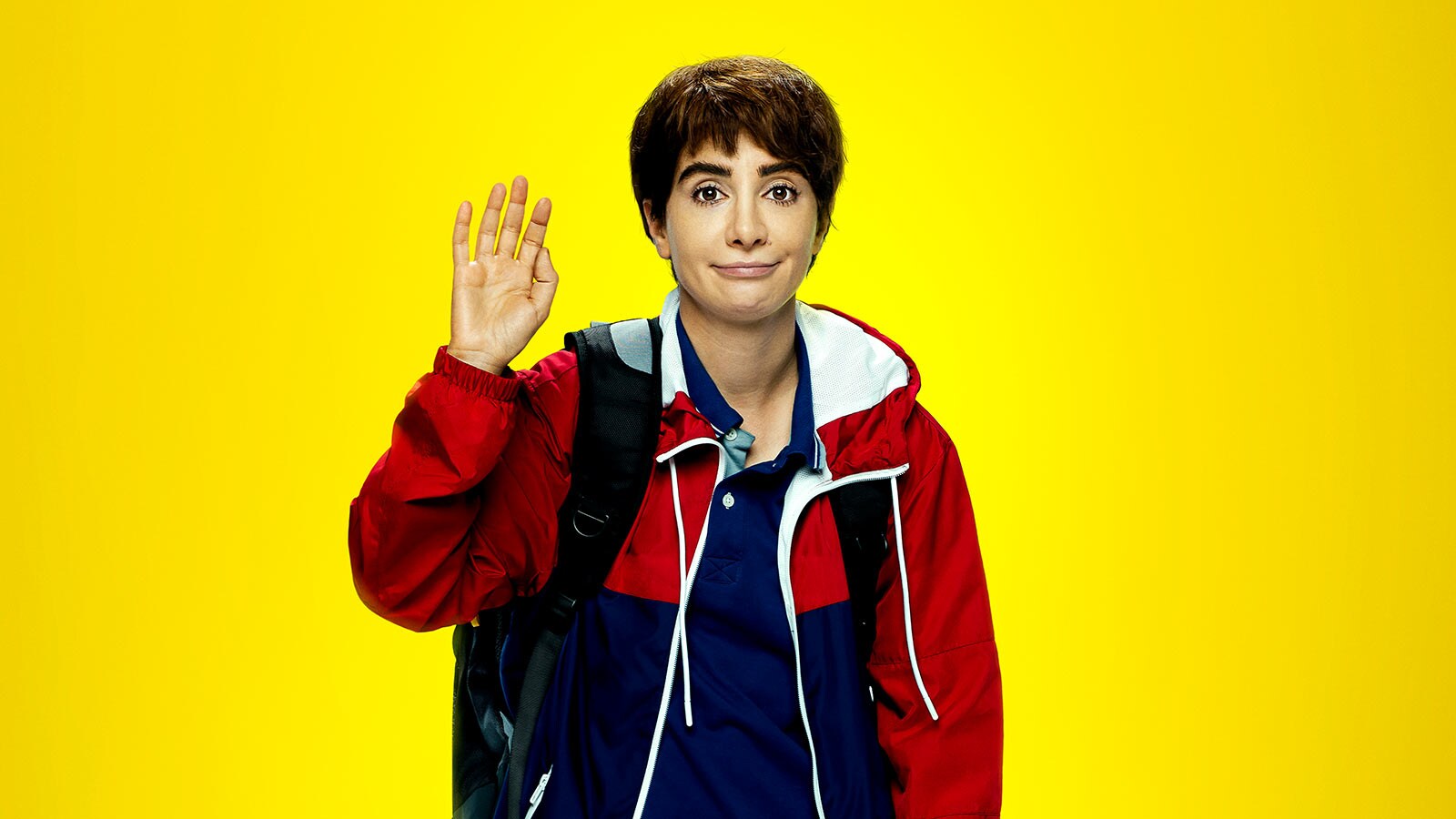 Nights:
Chad, Tuesdays at 10:30 p.m. on TBS (Premiered April 6)
About: Nasim Pedrad is a talented comedian, but this new series is a disaster. It was originally conceived of as a coming-of-age story about a young Persian boy that was going to air on FOX. Instead, it's become something of a gender reversed PEN15 that is airing on TBS, where Pedrad plays a 14-year-old boy. Yes, you read that correctly. The result is something that was weird and practically unwatchable. Will it get better…. doubtful, but we'll see. This was a total miss in the pilot presentation.
Pilot Grade: D
Wednesday Nights:
Kung Fu, Wednesdays at 8 p.m. on The CW (Premiered April 7)
About: Kung Fu has been a series a couple of times already, but this swing from The CW is described as more of a re-imagining than a reboot, per se. What's the difference? I'm not sure. But this one is set in the modern era and tracks a woman, Nicky (Olivia Liang), who drops out of her life due to conflicts with an overbearing mother. She heads to an isolated monastery in China where she learns advanced martial arts. When her monastery is attacked and destroyed, and her teacher killed, she heads back home only to find her family is in danger thanks to the local Triads. She uses her skills to protect them and her old neighborhood. This one has action and seems to fit The CW mold. I liked Liang in the lead and thought the pilot showed some potential to be a solid part of the network's lineup.
Pilot Grade: C+
Home Economics, Wednesdays at 8:30 p.m. on ABC (Premiered April 7)
About: This latest ABC sitcom centers on three siblings, Tom (Topher Grace), Sarah (Caitlin McGee) and Connor (Jimmy Tatro), who don't have the smoothest relationship. When Connor's marriage hits the rocks, he buys a house near his siblings, and they try to get past some of their differences and bring their families together to support one another, all while Tom, a novelist, is using his family as the basis for his next book. I thought the pilot here was funny and moved at a good pace. ABC has been the leader in family comedies for a few years, but the offerings haven't always resonated with me. This one had characters and a story that were appealing, and I hope to see it build on that in subsequent episodes.
Pilot Grade: B-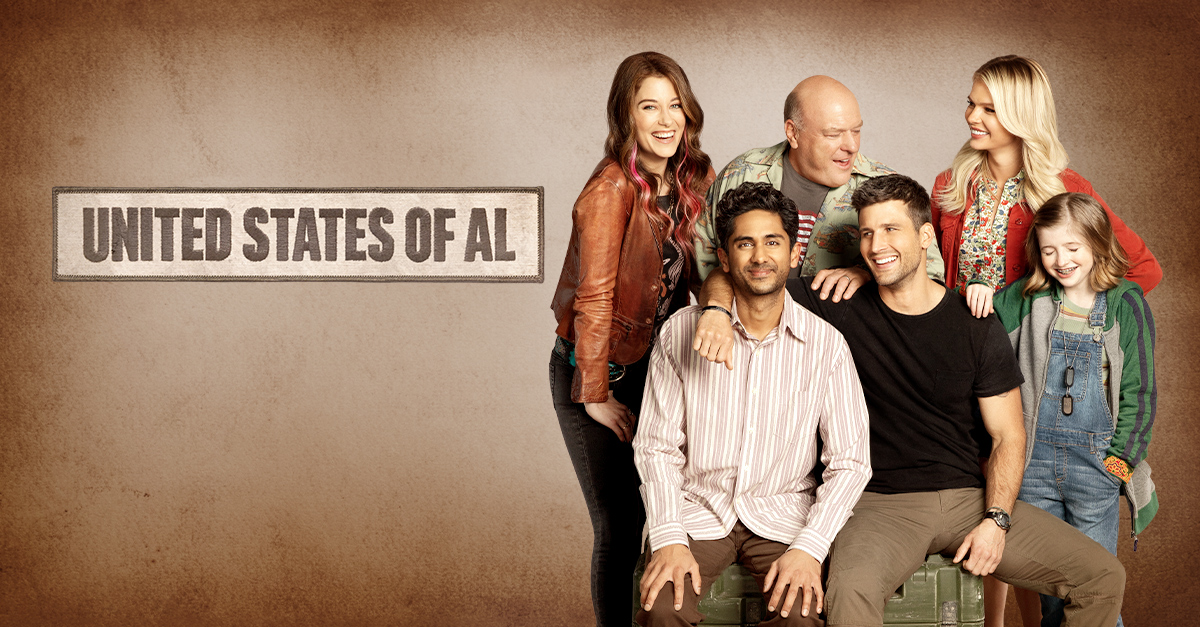 Thursday Nights:
The United States of Al, Thursdays at 8:30 p.m. on CBS (Premiered April 1)
About: This CBS sitcom debuted last week with one of the most stiff and awkward pilots I've ever seen. The second episode wasn't any better. The idea is unique and seems interesting, but the execution and acting didn't work. The two episodes I watched were awkward and lacking in humor. CBS has been trying to re-build its sitcom group since The Big Bang Theory left the air two seasons ago, but shows like this won't get it done. This is best skipped.
Pilot Grade: D
Second Episode: D
Law & Order: Organized Crime, Thursdays at 10 p.m. on NBC (Premiered April 1)
About: This latest Law & Order spin-off focuses on Det. Elliot Stabler (Christopher Meloni) and his work bringing gangsters to justice. This one varies from the typical formula in that it engages in its characters personal lives, including the primary villains (Dylan McDermott and Tamara Taylor) as main characters. This first season is only six episodes, which makes it a smaller commitment among network series. I like Meloni, and the episodes I watched were decent, but overall it still felt a bit too stiff to be compelling. For fans of the Law & Order universe, this will be a welcome addition, but it wasn't quite compelling enough for me to want to stick to the end.
Pilot Grade: C
Second Episode: C
Rebel, Thursdays at 10 p.m. on ABC (Premiered April 8)
About: This new series is inspired by the life and work of Erin Brockvich and centers on Annie "Rebel" Bello (Katey Segal), a feisty advocate of those in need of protection from corporations or injustice. She works with a high-profile defense attorney (Andy Garcia) and isn't afraid to play loud and rough to get justice. The pilot showed her in her element and with her family. But the pilot was also a lot, as is the character. It's an interesting choice to build a series like this, and there is likely plenty of potential for stories. However, the overall structure of the pilot and the characters didn't resonate with me. It felt like the writers were trying to do too much and go too bold throughout the episode. There is a good cast here, so maybe it can find its footing. But the pilot wasn't great.
Pilot Grade: C
Sunday Nights:
Atlantic Crossing, Sundays at 8 p.m. on PBS (Premiered April 4)
About: This eight-episode series follows the journey of Norway's Crown Prince Olav (Tobias Santelmann) and Princess Martha (Sofia Helin) during World War II. The series also features Kyle MacLachlan as President Roosevelt, and tracks the historical events beginning in April 1940. The first episode showed the German invasion that separated Olav and Martha, and the second focused on how they each were able to escape the German grasp despite threats foreign and familial. This series is well-crafted and acted, telling the story of a family caught in the midst of a world war. I like the performances from the leads, particularly Helin, and was drawn into the action and history of the first two episodes. The Masterpiece collection has often presented compelling series that are different from what is offered by other networks and streaming services, and Atlantic Crossing is a great example of that.
Pilot Grade: C+
Second Episode: B-
The Nevers, Sundays at 9 p.m. on HBO (Premiered April 11)
About: At one point Joss Whedon was one of the hottest content producers working, especially for sci-fi fans. But a series of misses coupled with public accusations of hostile working conditions created by Whedon has dulled enthusiasm for his projects. It's into this awkward time that HBO is releasing Whedon's latest project, an ambitious supernatural series The Nevers. This one is set in Victorian-era London, focusing on a group with special powers who are fighting a battle against darker elements with special powers and skills. It's a promising set up that has a decent cast, including James Norton, Laura Donnelly, Dennis O'Hare, Nick Frost, Ben Chaplin, and Olivia Williams. The pilot had some beautiful production values and some fascinating story beats, especially as it revealed the catalyst for the action at the end of the pilot premier. But it was also sometimes confusing and didn't do a lot to fully define its characters. The final act of the pilot gave a glimpse into how the series can build on the premise, but it remains to be seen how the series can evolve in episode two.
Pilot Grade: C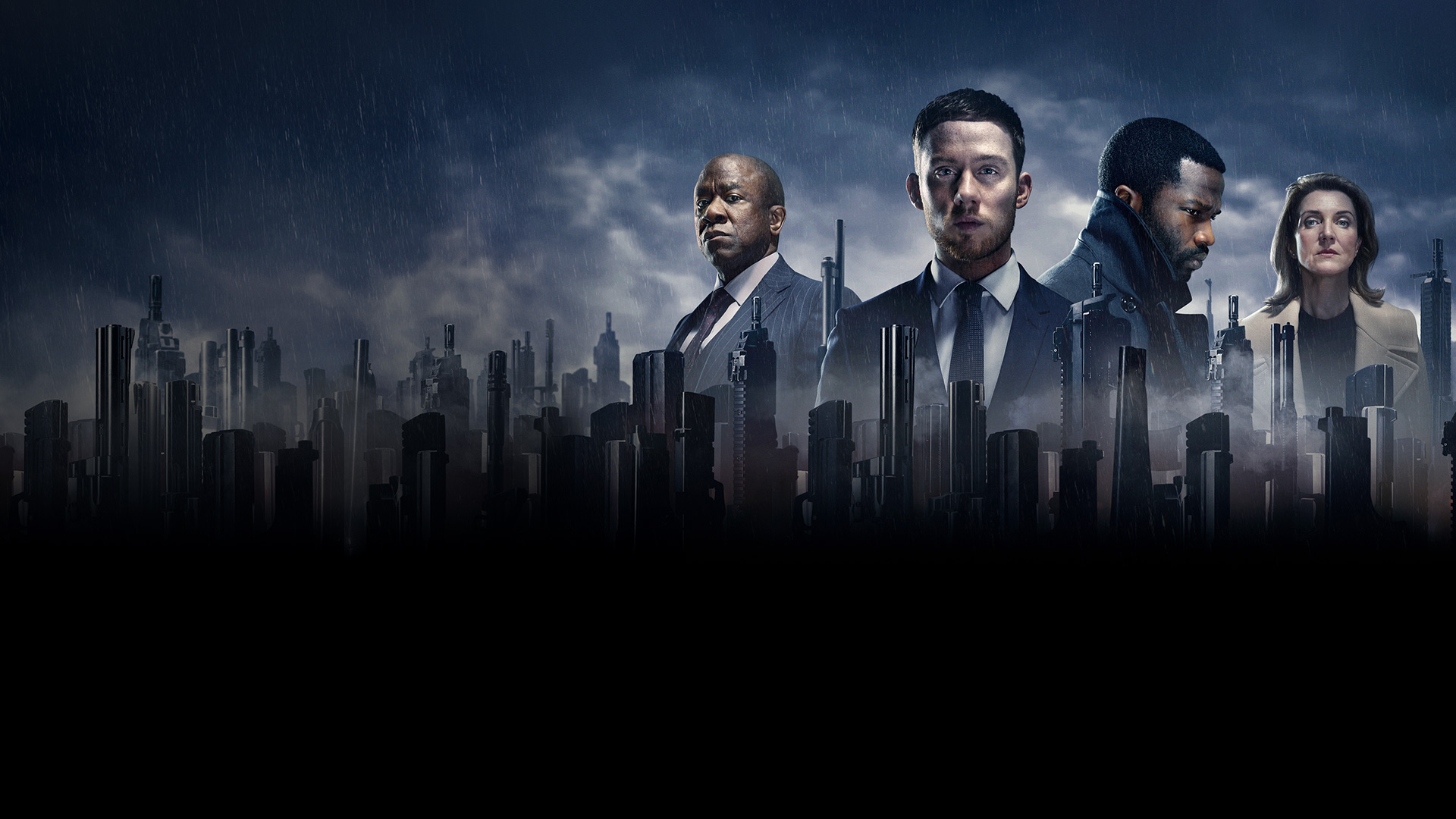 Gangs of London, Sundays at 10 p.m. on HBO (Premiered April 4)
About: This co-production with the BBC first dropped on AMC+ a year ago, but it finally made its on-air debut on Easter Sunday. It follows modern gangs in London, beginning with the death of the head of a leading family (Colm Meaney), which thrusts his son (Joe Cole) into a seat of power. The pilot felt disorganized and chaotic. By contrast, the second episode was more straightforward and easier to follow. It's also a series has some incredible graphic and violent sequences. There was one prolonged sequence in the second episode featuring a clever that was quite tense. For those drawn to darker series this offers something different, and it's also something darker and more graphic than we've seen on AMC. How you feel about the style and the story being built will determine how interested you are in taking this journey.
Pilot Grade: C
Second Episode: C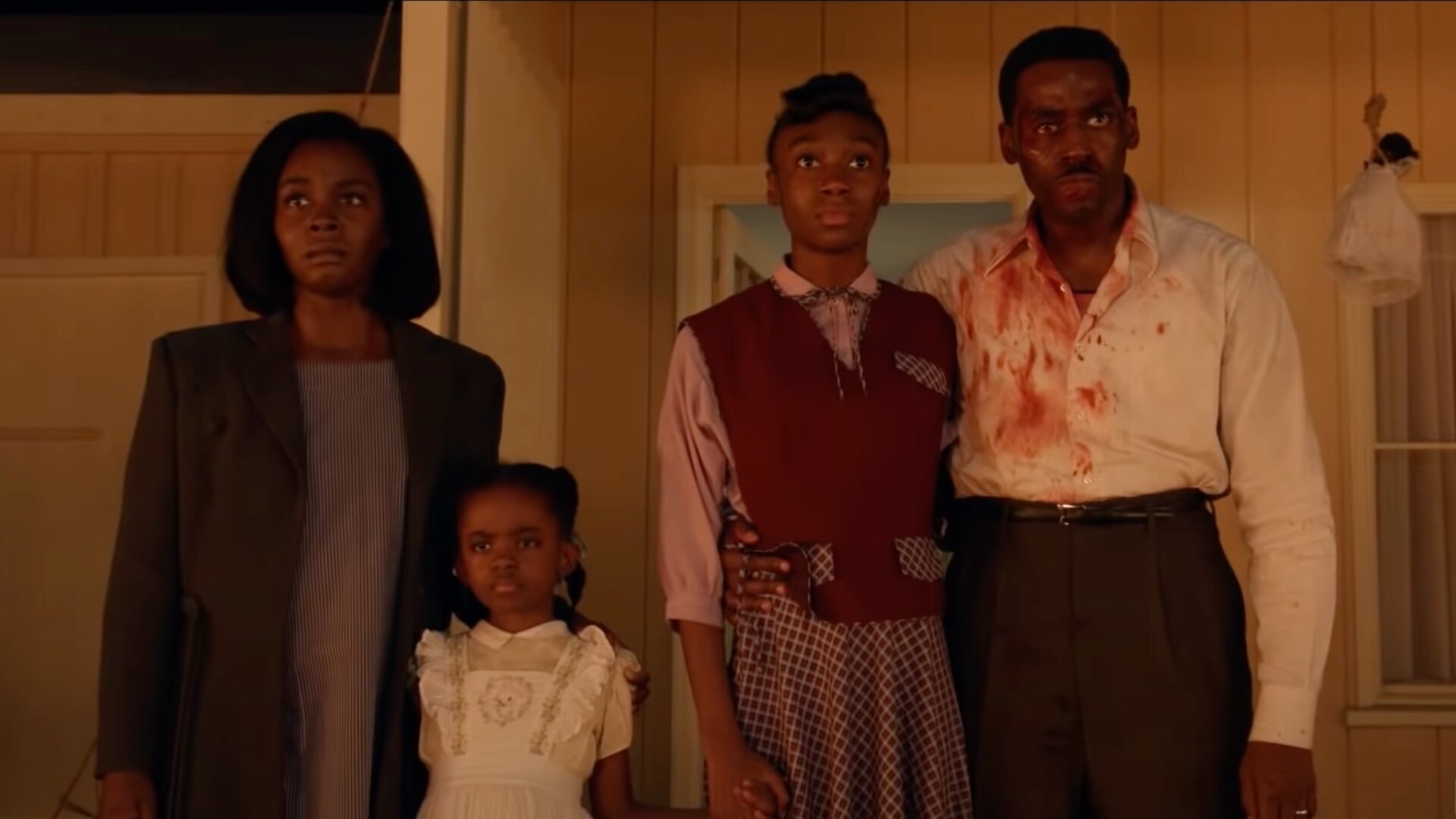 Streaming Series:
Them, Now Streaming on Amazon Prime (Premiered April 9)
About: This new horror anthology series is Amazon's latest scripted series offering. This first season, which runs 10 episodes, focuses on a family who moves from North Carolina to Compton, California as part of the Second Great Migration, which saw African American families leaving the Jim Crow South for the West and Mid-West. The series is set in 1953 and sees the family moving to a very different Compton than what we think of now, this one being an all white neighborhood that doesn't take to seeing a family of color move in. That's just one of the threats here, as the family also seems plagued by supernatural threats that could unravel their mental state. The series takes place over the span of 10 days, with the pilot and second episode running over the first three days living in the new home. Deborah Ayorinde and Ashley Thomas do a nice job as the couple moving in, conveying a lot of the fear and disorientation of the experience with some great physical acting. Alison Pill also does a nice job as the fear-mongering, racist neighbor bent on enforcing her will. There is plenty of promise here with a great period look and feel. And yet, the first two episodes felt dry. This wants to be a show that feels more like Get Out than American Horror Story, but the plot so far doesn't match the lofty goals, which is a shame.
Pilot Grade: C
Second Episode: C
Matthew Fox is a graduate of the Radio, Television and Film program at Biola University, and a giant nerd. He spends his free time watching movies, TV, and obsessing about football. He is a member of the FSWA. You can find him @knighthawk7734 on Twitter and as co-host of the Fantasy Football Roundtable Podcast.