We are in the final stretch of what has been one of the longest Oscar seasons ever. I will have one more prediction before the Oscars on April 25, but here is where I stand at this moment.
Picture
Winner: Nomadland
Nominees:
Sound of Metal
The Father
Thoughts:
While I still don't think this is a done deal, Nomadland is beginning to separate itself from the rest of the pack. Aside from Nomadland, I think The Trial of the Chicago 7, Minari, and Promising Young Woman are the only ones with real shots to take down the favorite, with Judas and the Black Messiah right on the outside looking in.
Director
Winner: Chloe Zhao, Nomadland
Nominees:
David Fincher, Mank

Emerald Fennell, Promising Young Woman

Lee Isaac Chung, Minari
Thomas Vinterberg, Another Round
Thoughts:
This is still a two-horse race in my eyes, but Zhao is really beginning to separate herself from the pack. I am putting a ton of weight in the DGA this year, and I think whoever wins that will ultimately win the Oscar. Personally, I think Fennell should win, but it really is between Fincher and Zhao at this point.
Lead Actor
Winner: Chadwick Boseman, Ma Rainey's Black Bottom
Nominees:
Riz Ahmed, Sound of Metal
Anthony Hopkins, The Father
Steven Yeun, Minari
Gary Oldman, Mank
Thoughts:
If you look at history you would recognize that the odds really aren't in Boseman's favor, and Ma Rainey's best picture snub only made things more murky when it came to predicting his win. However, I think Boseman's case is far different than what "history" would say, and I still think he comes out on top. Although, look out for Ahmed and Hopkins to at least make this race interesting going down the stretch.
Lead Actress
Winner: Carey Mulligan, Promising Young Woman
Nominees:
Frances McDormand, Nomadland
Viola Davis, Ma Rainey's Black Bottom
Vanessa Kirby, Pieces of a Woman
Andra Day, The U.S. vs Billie Holiday
Thoughts:
Actress is extremely wide open this year, but with how well Promising Young Woman is doing, it is hard to deny Mulligan. Davis, Kirby, and Day all missed on Best Picture noms, and McDormand is a two-time winner already. It just seems like Mulligan is the safe and the best option.
Supporting Actor
Winner: Daniel Kaluuya, Judas and the Black Messiah
Nominees:
Sacha Baron Cohen, The Trial of the Chicago 7
Paul Raci, Sound of Metal
Lakeith Stanfield, Judas and the Black Messiah
Leslie Odom Jr., One Night in Miami
Thoughts:
I said this in the live stream, and again on the Supporting podcast, Lakeith Stanfield joining this category takes this from a Sacha vs. Daniel race to a fully wide open one. There is clearly love for Stanfield to nominate him in a category he wasn't being pushed for, and so there might be people who vote his performance as the better of the two. I still think Kaluuya wins it, but we might be getting down to the second or third-place votes on the ballots, and who knows who could be there. Leslie Odom Jr. is the only performance here without a Best Picture nominee, which brings him further down the list. Truthfully, I still think this is between Sacha and Daniel, but I wouldn't be surprised if any of the others had their name called either.
Supporting Actress
Winner: Maria Bakalova, Borat Subsequent MovieFilm
Nominees:
Youn Yuh-jung, Minari
Glenn Close, Hillbilly Elegy
Olivia Colman, The Father
Amanda Seyfried, Mank
Thoughts:
I am BEGGING from the heavens for this to happen, and truthfully I think it will. Maria Bakalova is so good in Borat Subsequent MovieFilm and the level of natural talent and reactionary acting is so strong. After the WGA win for Adapted Screenplay, this is looking even more promising. If she manages to take home one, or both, of SAG and BAFTA, she should be cemented as the frontrunner.
Original Screenplay
Winner: The Trial of the Chicago 7
Nominees:
Promising Young Woman
Minari
Judas and the Black Messiah
Sound of Metal
Thoughts:
At this moment, I still have Sorkin on top. However, Fennell isn't far behind, and her WGA win inches her closer to picking up the win. However, winning the WGA for Original Screenplay isn't as big of a precursor as WGA Adapted Screenplay is. For the past 10 years, the WGA Original Screenplay winner has only won the Oscar 5 times. Of the 5 losses, only 2 of them had the eventual Original Screenplay Oscar winner in the WGA 5. Meanwhile, the Golden Globe Best Screenplay winner has gone on to win the Oscar 6/10 times, and of the 6, 5 happened to be Original Screenplay.
Adapted Screenplay
Winner: Nomadland
Nominees:
Borat Subsequent MovieFilm
The Father
One Night in Miami
The White Tiger
Thoughts:
Nomadland has been the long-running frontrunner for this award, but, of all things, Borat Subsequent MovieFilm is really picking up steam. Borat received a PGA nomination, which was a shock, and won the WGA for Adapted Screenplay, which was a huge precursor. The winner for WGA adapted screenplay has won 7 of the past 10 Oscars for Adapted Screenplay, and 2 of the 3 that it didn't get correctly, the Oscar winner wasn't even nominated for the WGA for Adapted Screenplay (12 Years a Slave missed completely while Moonlight won Original at WGA). 2018 is the only year where the Oscar winner was nominated and lost the WGA. So, it isn't likely, but it is hard to not see the potential. Another one to look out for is Best Picture nominee The Father. It is likely The Father goes home with nothing, so throwing the film a Screenplay win could be the best way to highlight the film.
Cinematography
Winner: Mank
Nominees:
Nomadland
News of the World
Trial of the Chicago 7
Judas and the Black Messiah
Thoughts:
At this point, I think "Old Hollywood" manages to pull it out. However, this is such a hard race to predict because both Messerschmidt and James Richards are first time nominees. Joshua James Richards seems like the safest pick, but I think this and director will split, and, as I said earlier, old B&W Hollywood prevails.
Costume Design
Winner: Mank
Nominees:
Ma Rainey's Black Bottom
Emma.
Mulan

Pinnochi

o
Thoughts:
I have been inches close to picking Ma Rainey's Black Bottom to take this award, but with the Best Picture snub, I have no idea anymore. Going with Mank still, FOR NOW, just because it is the only film that managed to receive a Picture nom.
Makeup & Hairstyling
Winner: Ma Rainey's Black Bottom
Nominees:
Hillbilly Elegy
Mank
Emma.
Pinocchio
Thoughts:
This is one I see Ma Rainey taking. The makeup and hair, primarily on Viola Davis's "Ma" is the perfect amount of flash and showy for it to take the win. I think Hillbilly Elegy is right behind, with Mank there as well, being the only film here with a Best Picture nom.
Film Editing
Winner: The Trial of the Chicago 7
Nominees:
Sound of Metal

Nomadland

Promising Young Woman
The Father
Thoughts:
Sound of Metal was a surprise addition to the editing category, and it seems like it has gone from surprise to challenger pretty quick. With Chloe Zhao doing the editing for Nomadland I could see them sharing the award with another film, but The Trial of the Chicago 7's editing is ever bit of flashy the Oscars love. Nomadland and Sound of Metal, albeit strong, just aren't that.
Visual Effects
Winner: Tenet
Nominees:
The Midnight Sky
Mulan
The One and Only Ivan
Love and Monsters
Thoughts:
This was such an insane list of 5 in my opinion. I think Soul and Mank definitely should have been on here, but of what we have I assume they will just go Tenet. It's Nolan, and it was THE film that tried to "save" theaters. However, even though the movie is… not great, The Midnight Sky would be the best pick here.
Production Design
Winner: Mank
Nominees:
The Father
Ma Rainey's Black Bottom
Tenet
News of the World
Thoughts:
The Father could, and should, be a major threat here, but I think, again, "Old Hollywood" pulls this one out.
Sound
Winner: Sound of Metal
Nominees:
Mank
News of the World
Soul

Greyhound
Thoughts:
While the sound design for Mank is BRILLIANT, this race is over. Sound of Metal is quite literally built on its sound design, and nothing should beat it out for this award.
Original Score
Winner: Soul
Nominees:
Mank
Minari
Da 5 Bloods
News of the World
Thoughts:
The only people I could see beating Trent Reznor, Atticus Ross, and Jon Batiste are Trent Reznor and Atticus Ross. Whether it be for Mank or Soul, the Nine Inch Nails duo will bring home their second Academy Award, and I would be surprised if it was for anything other than Soul. However, I guess it is possible that because they are double nominated they could split votes with themselves, leaving Minari to take the award… but it's not happening.
Original Song
Winner: One Night in Miami
Nominees:
The Life Ahead
Eurovision Song Contest
Judas and the Black Messiah
The Trial of the Chicago 7
Thoughts:
Please be Eurovision… Please be Eurovision… it likely won't be Eurovision. That doesn't mean One Night in Miami's beautiful and meaning Song isn't deserving, in all reality it should win, but Eurovision winning here would just be so neat. I think they are in the running, and I think this is a 3 horse race, but One Night in Miami holds the lead, with Oscar-chaser Diane Warren closing in.
Animated Feature
Winner: Soul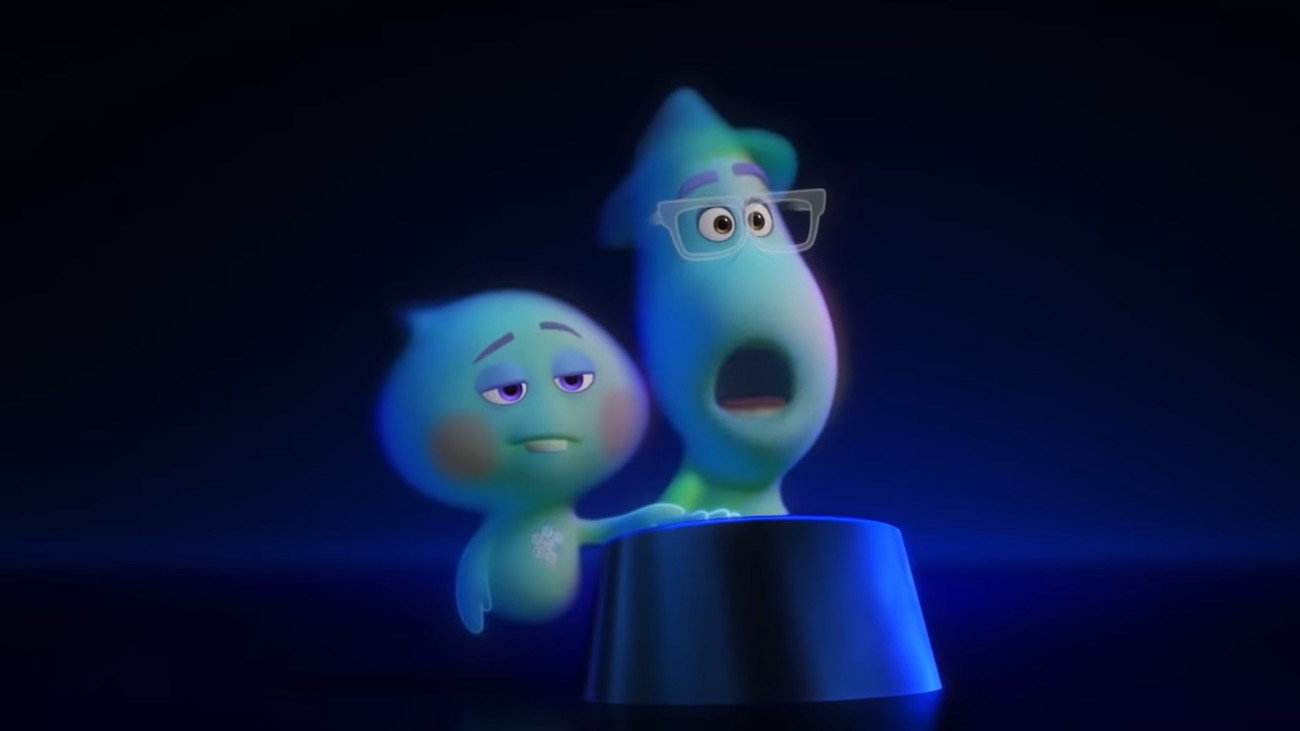 Nominees:
Wolfwalkers
Over the Moon
Onward
Shaun the Sheep: Farmageddon
Thoughts:
For a while, I thought Wolfwalkers could make this a challenge, but as we saw last year when Toy Story 4 took home the award after losing some precursors, Pixar is just hard to top in this category. Especially with a film that WILL win at least one other award.
Documentary
Winner: My Octopus Teacher
Nominees:
Time
Collective
Crip Camp
The Mole Agent
Thoughts:
Even though Dick Johnson is Dead was EGREGIOUSLY snubbed from this list, I think Netflix still pulls it out over Amazon. It was looking like Time was going to run away with it, but My Octopus Teacher has really started to come on as of late.
International Film
Winner: Another Round
Nominees:
Quo Vadis, Aida?
Collective
The Man Who Sold His Skin
Better Days
Thoughts:
This was a done deal for a while, and Vinterberg picking up his surprising, and amazing, Best Director nom only solidifies it.
Jacob is a film critic and co-founder of the Music City Drive-In. He is a member of the Music City Film Critics' Association and specializes in the awards season. You can find him on Twitter @Tberry57.