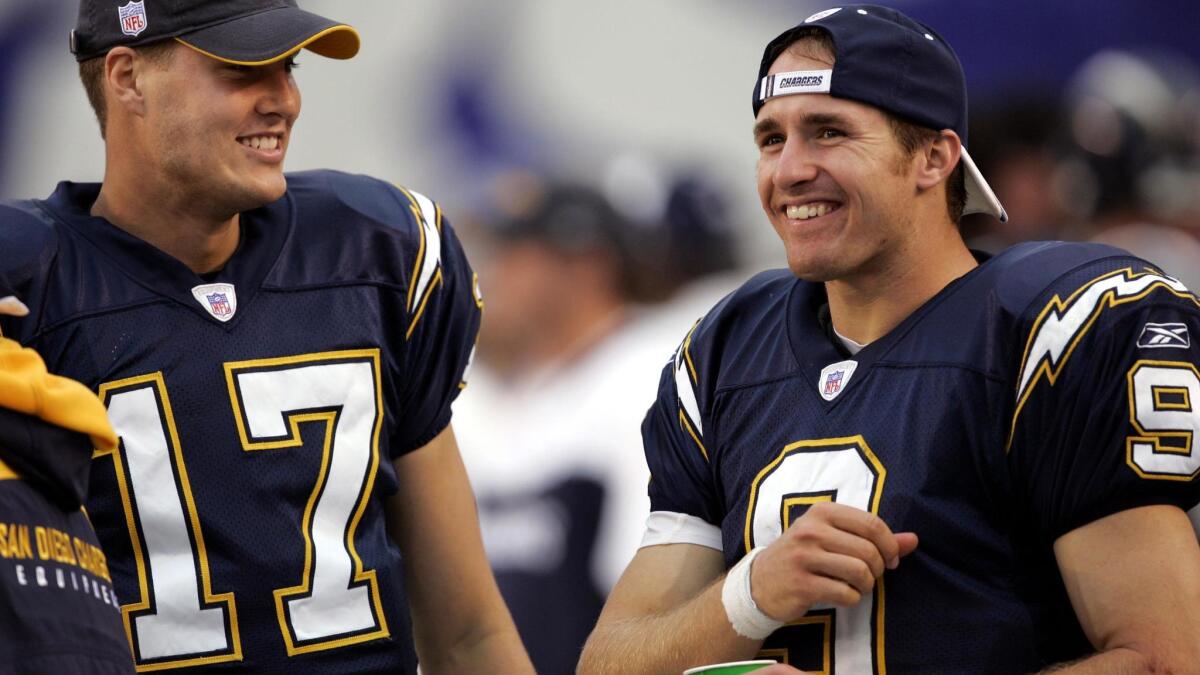 With the end of an NFL season comes those players who step away from the game. This year, that includes two quarterbacks, Philip Rivers and Drew Brees. Rivers made a formal announcement on January 20. Brees has yet to make a formal announcement, though it's been widely reported he, too, will step away from the game.
Both have been good veteran quarterbacks, and it seems fitting they'd leave at the same time since they will be forever intwined as NFL players. Brees was drafted in the second round of the 2001 NFL Draft by the San Diego Chargers. He played his first five years with the Chargers, finishing with a 30-28 record as a starter, 12,348 yards, 80 TDs and 53 INTs. His time there also ended with a horrific shoulder injury which required surgery.
The injury came on December 31, 2005, during a home game with the Broncos. It required major surgery and led to questions of how and if his NFL career could continue. The Chargers lost that game, 23-7, finishing the season 9-7. It was part of back-to-back winning seasons for Brees as he ended his time with the Chargers.
Rivers, meanwhile, was drafted by the New York Giants No. 4 overall in the 2004 Draft. The Chargers selected Eli Manning No. 1 overall in that draft, but he famously refused to go to San Diego. So, the Giants made a trade, and Rivers landed in San Diego. For his first two seasons, he mostly sat behind Brees. But after the 2005 season, Brees departed and Rivers ascended.
From 2006 through 2019, Rivers started every game for the Chargers, carrying the team through its move from San Diego to Los Angeles. During that time, 14 years as a starter, Rivers compiled a record of 123-101, throwing for more than 59,000 yards and 396 touchdowns. But, like Brees before him, Rivers' time with the Chargers came to an end.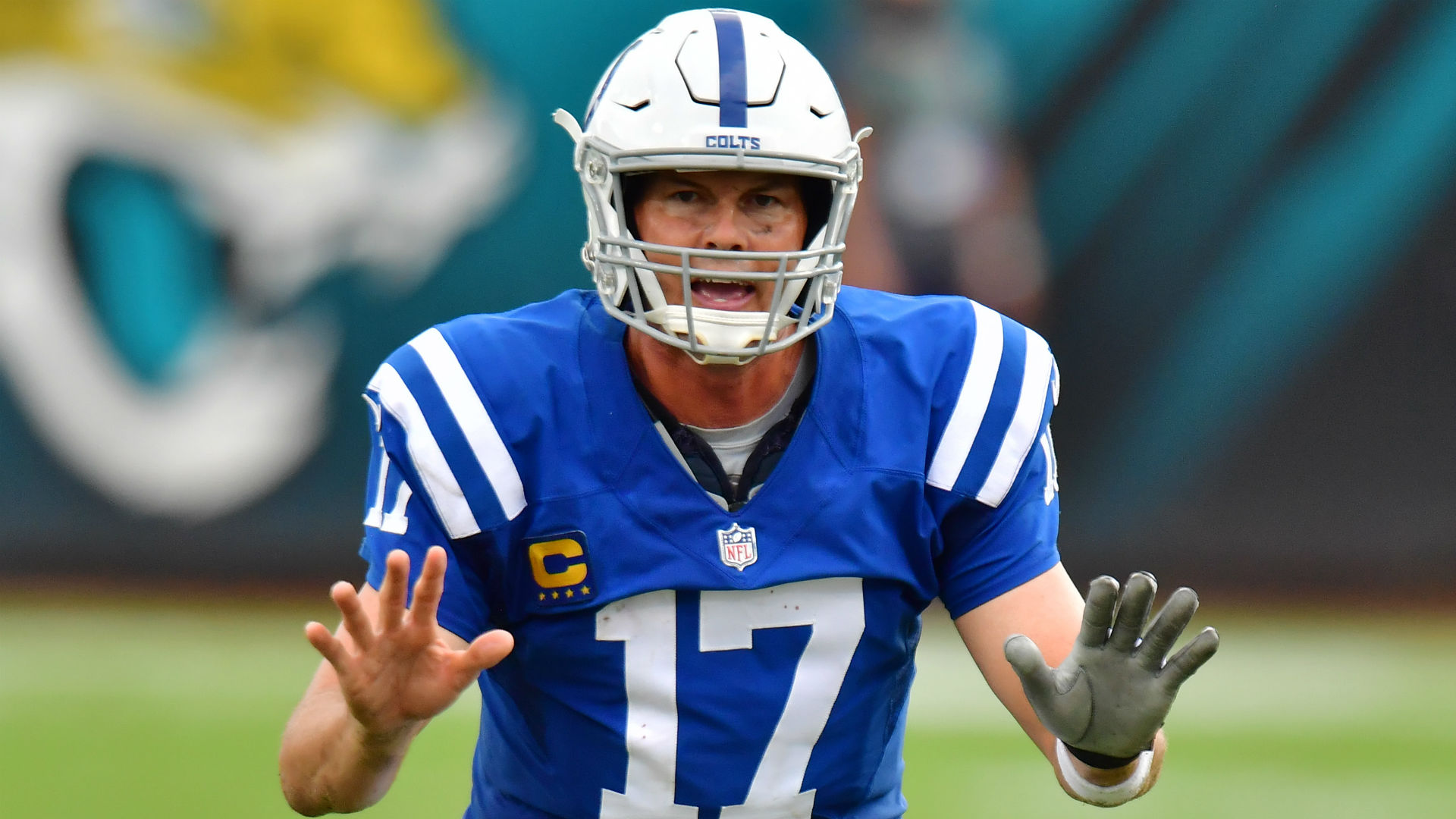 The veteran spent his 17th and final NFL season with the Indianapolis Colts, leading the team to an 11-5 record and a playoff berth. He passed for 4,169 yards and 24 TDs while throwing only 11 INTs, something that dogged him in his final season with the Chargers. But the Colts fell short in the first playoff game, ending Rivers' 17-year run.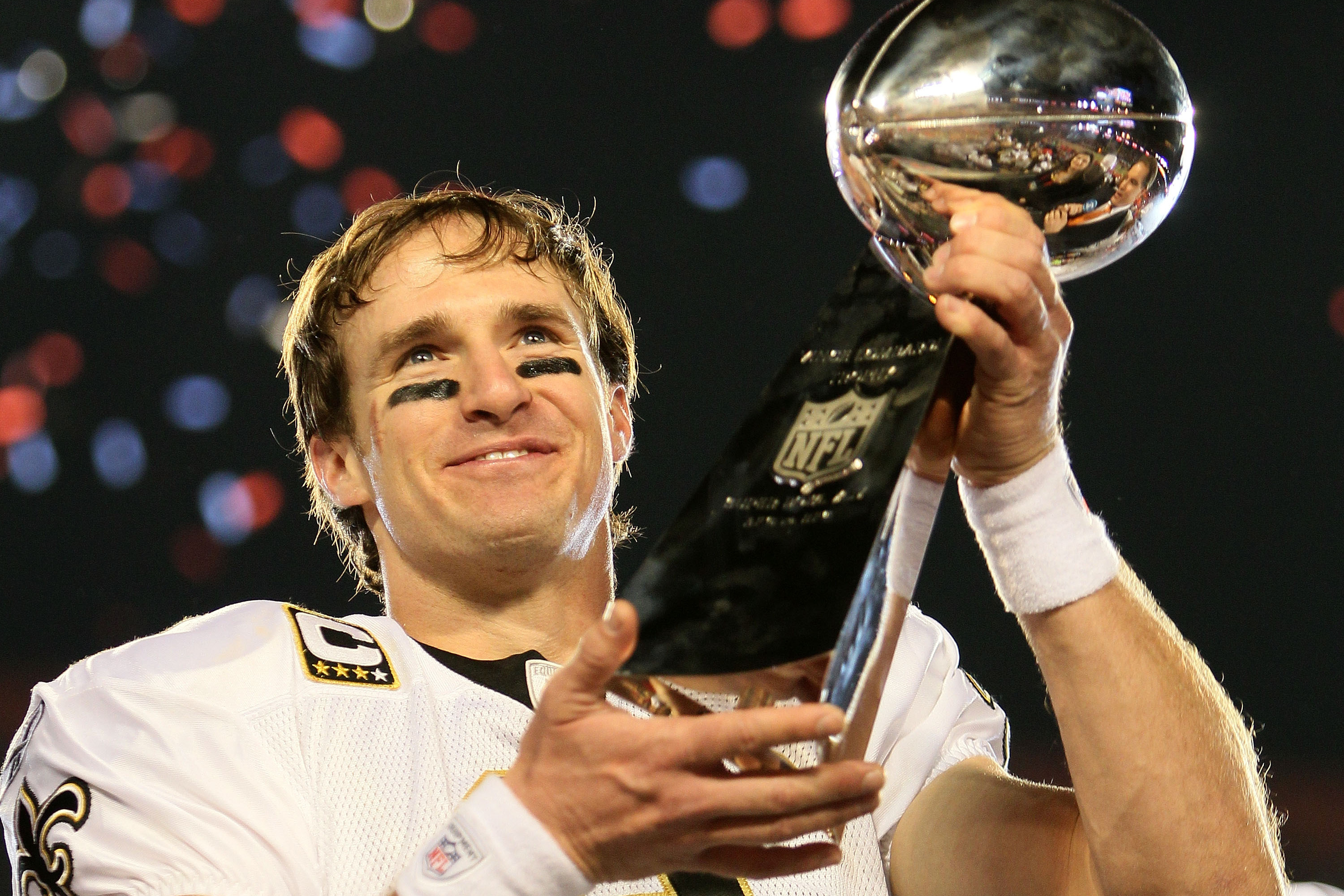 Brees has played 15 seasons for the Saints, going 142-86 as a starter, throwing for 68,010 yards and 491 TDs during that time. He's also gone 9-8 as a playoff starter in New Orleans, throwing for 5,047 yards and 35 TDs. That includes winning the Super Bowl following the 2009 NFL Season.
As for Brees, his time with the Chargers wasn't the end for him, either. In the off-season following his shoulder surgery Brees had two suitors—the Miami Dolphins and New Orleans Saints. The Dolphins decided he was a medical risk, so Brees went to New Orleans, and the rest is history.
Now both have likely played their final NFL down. The question is about their legacy.
Hall of Fame
There is little question that, if this is the end for Brees as suspected, his name will be called by the NFL Hall of Fame in five years. Brees has had an incredible career that's seen him capture most of the major NFL passing records. His success on the field has left him regarded as one of the game's best for years.
But what about Rivers? That's a bigger question.
Rivers' numbers are more impressive than you might think when you first here his name. While Brees sits first in career passing yards, Rivers is fifth in three fewer NFL seasons, and five fewer seasons as a starter. Rivers is also fifth in passing touchdowns and 12th in passer rating. So, if you're just looking at the numbers, Rivers' case is strong.
And yet, he doesn't feel like an obvious lock for the Hall of Fame. Why? Perhaps it comes down to intangibles. When we discussed this issue on the Fantasy Football Roundtable Podcast, my co-host Dennis Bennett asked if there was ever a time in his career when Rivers was the best quarterback in the NFL. Seeing as how he played in a time with Peyton Manning, Tom Brady, Brees, Aaron Rodgers and Patrick Mahomes, among others, it's easy to answer no.
His durability—starting 16 games a season for 15 years in a row—and ability to produce made him good, but the Hall of Fame is about separating good from great. And some of that comes down to winning. Winning isn't the only metric, but it can help separate good from great.
Rivers made the playoffs in seven of his 15 seasons as a starter. He went 5-7 in his career, enjoying his most success in 2008 when he made it to the AFC Championship Game. That game, which was played on January 20, 2008, as Rivers noted in his farewell announcement, saw him injured as his Chargers fell short to the Patriots. It was the only time he got to a Conference Championship Game.
While the debate will likely rage for years to come, and it will be at least five years, likely longer, before we know if Rivers makes the Hall of Fame, it's sure that people will be debating his numbers and his playoff record while making their cases. I will remember Rivers as a thorn in my side as a Broncos' fan. I'll remember him as a fierce competitor and epic trash talker. But I'm not sure he's a Hall of Famer.
Matthew Fox is a graduate of the Radio, Television and Film program at Biola University, and a giant nerd. He spends his free time watching movies, TV, and obsessing about football. He is a member of the FSWA. You can find him @knighthawk7734 on Twitter and as co-host of the Fantasy Football Roundtable Podcast.