Well, we're a couple weeks into 2021, and I hope your new year is going better than your last year. For the past few weeks I've been sharing my favorite from the world of TV and Movies in 2020. For this final 2020 retrospective, I'm looking at my favorite TV episodes of 2020.
10. "Tom Brady," Peyton's Places episode 1.26, first aired January 4, 2020
About: One of the true joys of 2020 was discovering "Peyton's Places," the ESPN+ show hosted by Peyton Manning. He explored the history and stories of the NFL, and the first season covered a lot. Near the end, we finally got an episode one-on-one with Tom Brady, the peer who helped define Manning's career. From the opening jokes at the expense of Jim Nantz to the back-and-forth between Manning and Brady, this was a delightful exchange that should thrill all sports fans. Their easy rapport left me wanting more.
9. "Episode 10," Normal People, episode 1.10, first aired April 29, 2020
About: "Normal People," the stirring romance between Connell (Paul Mescal) and Marianne (Daisy Edgar-Jones), based on the novel from Sally Rooney, was one of 2020's biggest surprises for me. But more on that tomorrow. It had a number of stirring episodes, including a finale that very nearly made this list. In the end, I went with episode 10, which sees Connell struggling after the death of a friend. It's raw, honest, and emotional, and an incredible acting showcase for Mescal.
8. "End Game," Queen's Gambit, episode 1.07, first aired October 23, 2020
About: This was another slow burn in 2020 that was a beautiful gem. We went through a lot, and Anya Taylor Joy was great throughout the limited series. I loved the first episode, and many in between. But it was the finale that brought it all together, and featured a great climax as Beth achieves her goals and wins big in Russia. It was a strong finish to a memorable series.
7. "Nepenthe," Star Trek: Picard, episode 1.07, first aired March 5, 2020
About: "Star Trek: Picard" was one of the most anticipated shows of the year, and Patrick Stewart was great at times in a return to one of the most iconic characters in the Star Trek universe. But the show wasn't always great. It was quite uneven. But near the mid-point, the show delivered a gem. In "Nepenthe," Picard (Stewart) lands at the home of his old friends, Riker (Jonathan Frakes) and Deanna Troi (Marina Sirtis). It was the best episode of the first season, and a warm reminder of why "Star Trek: The Next Generation" and these characters remain beloved.
6. "I Killed A Man Today," Yellowstone, episode 3.08, first aired August 9, 2020
About: The third season of "Yellowstone" was a solid thrill this summer, and presented a number of engaging moments. The finale ended with a huge cliffhanger that got people talking, but it was this eighth episode that I thought was one of the best. Throughout most of the series Kayce (Luke Grimes) and his special skills have come under the microscope. But in this reversal, it was his wife Monica (Kelsey Asbille) who stepped out on a limb to get justice for the women of the reservation that could no longer speak for themselves. It was a taught episode, that featured a surprising resolution to that story. But it's the moment when husband and wife come back together that brings the whole thing together.
5. "Whenever You're Ready," The Good Place, episode 4.13, first aired January 30, 2020
About: Endings are always tricky, but with a show like "The Good Place," that's even trickier. Most of the final season aired in 2019, but the final four episodes came in January, including the finale, "Whenever You're Ready." It was a beautiful and fitting finale, one that hit emotional notes and sent our favorite collection of goofballs off well. I enjoyed the show, and I appreciated the strong ending.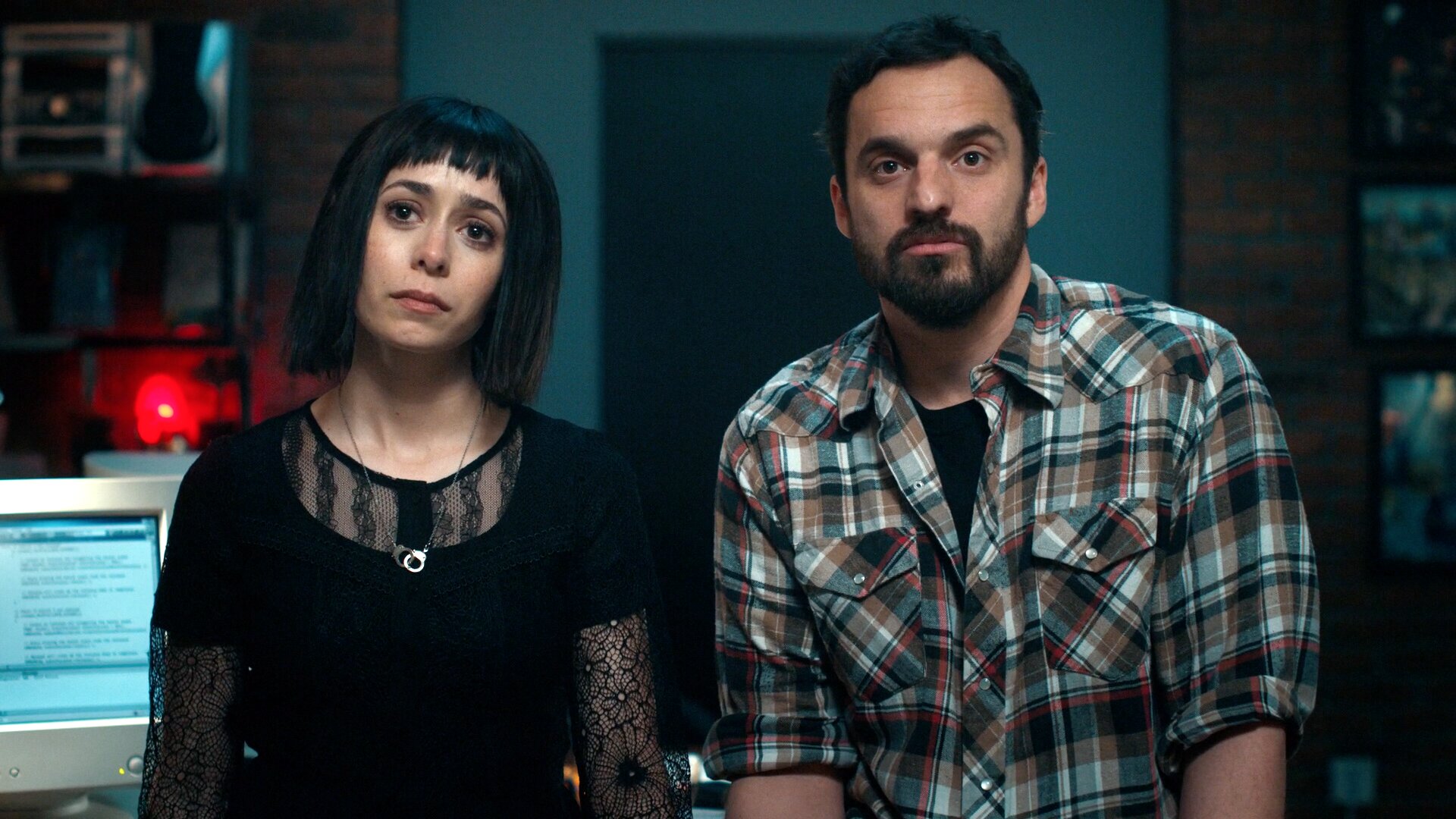 4. "A Dark Quiet Death," Mythic Quest, episode 1.05, first aired February 7, 2020
About: This comedy from Apple TV+ was about folks working on a popular game. It was a show I didn't take to, and in fact rolled out after two episodes. But I kept hearing about a stand alone episode in the middle that was a revelation, so I decided to check it out. I'm glad I did. This one focused on the life cycle of a game, "A Dark Quiet Death," and the relationship of its creators, played by Jake Johnson and Cristin Milioti. It's detached from the rest of the series, and it's well worth checking out. Johnson and Milioti are great, and I found the episode, which plays out like a short story, emotionally engaging.
3. "The Hope That Kills You," Ted Lasso, episode 1.10, first aired October 2, 2020
About: What an amazing first season for "Ted Lasso," an incredible and incredibly surprising show that just captured my attention with its heart. In this first season finale, a lot of storylines come to a head. It's a great moment for Roy Kent (Brett Goldstein), and brings all the season's storylines together in a great way. It doesn't play out like I'd expected, but it's even better for it. I can't wait for season two.
2. "The Rescue," The Mandalorian, episode 2.08, first aired December 18, 2020
About: The second season finale of "The Mandalorian" delivered huge. It featured a great team up of the characters we'd seen roll out throughout the season in addition to one of the biggest surprises in the show's history. I won't ruin that, but suffice to say it was a thrilling moment. But what got me was the tender exchange between The Mandalorian (Pedro Pascal) and Grogu as they came to the end of one journey and prepared to start another. From the height of exhilaration to the depths of emotion, this one had it all.
1. "Make Rebecca Great Again," Ted Lasso, episode 1.07, first aired September 11, 2020
About: Back to "Ted Lasso," and its wonderful storytelling. It lures you in with its humor, but this show was about a serious emotional journey. While the finale was satisfying, this was the episode that left me as a puddle. Ted (Jason Sudeikis) is dealing with his impending divorce while Rebecca (Hannah Waddingham) is reeling on the anniversary of her failed marriage. Both of them have to work through that while on a road trip, and it leads to some incredible moments, including Rebecca singing "Let It Go." In the midst of that, it's a big step up for the team, which wins an improbable match thanks to a surprising pre-game pep talk from Nate (Nick Mohammed), one of the show's biggest MVPs. This was one of the most engaging and emotional episodes I experienced this year, so it tops my list.
What episodes stood out to you? Share your favorites in the comments.
Matthew Fox is a graduate of the Radio, Television and Film program at Biola University, and a giant nerd. He spends his free time watching movies, TV, and obsessing about football. He is a member of the FSWA. You can find him @knighthawk7734 on Twitter and as co-host of the Fantasy Football Roundtable Podcast.