How was your Week 3? Hope it has gone better than Week 2 since there were fewer injuries and more explosive plays. We saw some players finally bust out while some others took a week off. We saw some teams come to life, while others appear to be trending toward a lost cause. And doubtless, with the Ravens and Chiefs left to play, many out there are hoping for a Monday Night Miracle. But more on that in a minute. First, let's consider lessons learned from the rest of Week 3.
Russell Wilson is the MVP Front-Runner
This shouldn't be news. The guy nearly led his team to the best record in the NFC last season despite a slew of injuries and low expectations heading into the 2019 season. In 2020, he's been even better. Wilson threw for five touchdown passes as his Seahawks moved to 3-0 with a win over the Cowboys. Wilson has, so far, thrown for 14 touchdowns passes in three games. That's a pretty epic pace, something we're used to seeing from Patrick Mahomes and not Wilson. But the Seahawks said they were gonna "let Russ cook" in 2020, and it appears they meant it. Wilson has never had an MVP vote before, but this appears to be his year if he can keep it going.
Alvin Kamara Will Be The No. 1 Running Back in Fantasy
Prior to the season, I said in our predictions on the Fantasy Football Roundtable that I thought Kamara would put up a 1,000-1,000 season, recording 1,000 rushing and 1,000 receiving. It was a bold call, but one that looks possible given his hot start to 2020. He has 153 yards rushing and three TDs, catching 27 passes for 285 yards and three TDs. It's helped his production that he's the only solid part of his offense with Michael Thomas out, and I'd like to see bigger rushing yardage numbers, but it's encouraging. With Saquon Barkley done for the year and Christian McCaffrey missing at least a month, many leapt to the idea Ezekiel Elliott would be the top back for fantasy. That's a decent pick, and possible, but I'm going with Kamara. I think this is his year, and the Saints really need him.
Josh Allen Is A Good NFL Quarterback
Allen has been an oft-debated prospect since he was drafted in 2018. Accuracy has been a question since he was in college. But it appears in 2020, his third full NFL Season, Allen is blossoming into a superstar. He's thrown for more than 300 yards in each of his first three games this season, all wins and the first 300-yard games of his career. He's thrown for 10 touchdowns and only one interception, but more importantly he's completed 71.1 percent of his passes. His team looks like a contender and he looks like a reliable star. So far, it's Allen truthers for the win.
Now, on to tonight's game.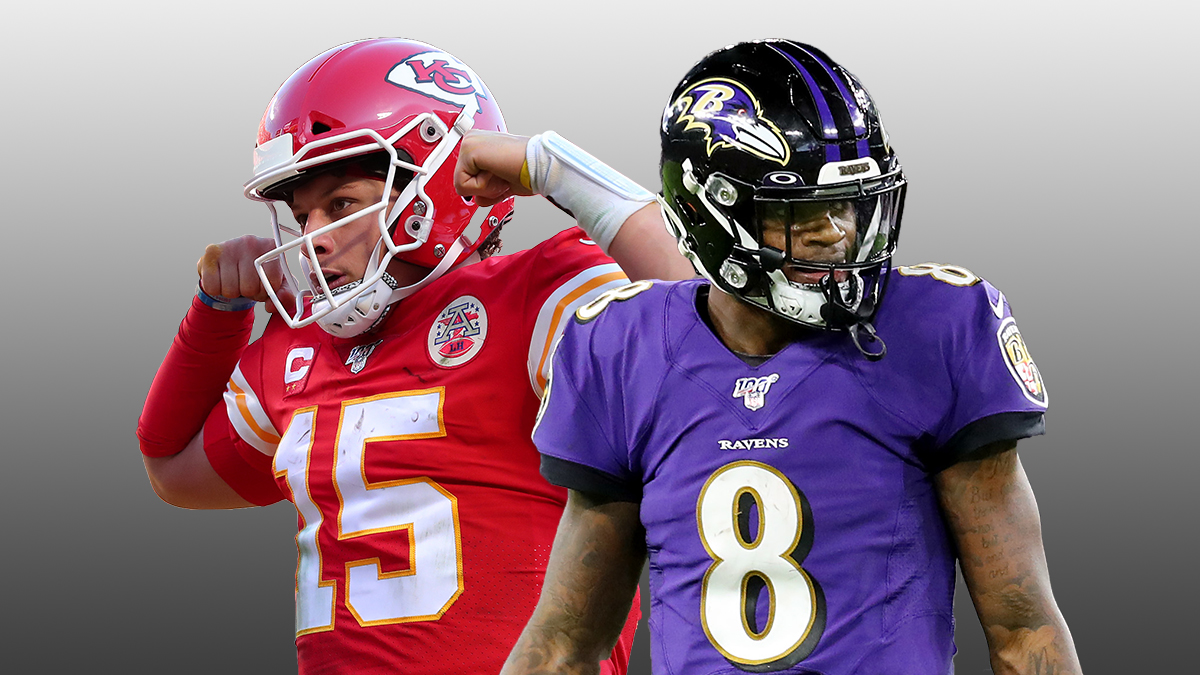 Kansas City Chiefs (2-0) vs Baltimore Ravens (2-0)
This is a clash of the AFC's top two teams, one that could have major ramifications when it comes to playoff seeding. It also features two of the leagues most explosive offenses, something that those in need of a Monday Night Miracle have to be grateful to see in Week 3's last game. That starts at the quarterback, where both Mahomes for the Chiefs and Lamar Jackson for the Ravens are automatic starts, and figure to be good bets to finish in the Top 5.
For the Chiefs, it seems to come down to the stars—Travis Kelce at tight end and Tyreek Hill at receiver. I think both are starts tonight, though I lean toward Kelce. He's possibly the best tight end in the league, and I think the Chiefs and Mahomes will rely on him tonight. Clyde Edwards-Helaire had an explosive Week 1 leading the Chiefs' running attack and a modest Week 2. He's still a start, but against Baltimore I'd lean more toward a modest game. Same for Hill, who is always capable of a big play, but is facing a tough matchup. Sammy Watkins is banged up, so I'm not excited about his prospects. I'm not really buying into Mecole Hardman or DeMarcus Robinson as a good start, either.
For the Ravens, rookie J.K. Dobbins had a big Week 1 while veteran Mark Ingram looked solid in Week 2, thanks in large part to a big play. The Chiefs have allowed running backs to score against them the first two weeks, so one figures to be a solid play. I have more confidence in Ingram in this game. Among the pass catchers, Marquise Brown is the big threat and, like Hill, needs just one big play to make your day. Still, he's more of a low-end WR2 this week. The play I like is Mark Andrews at tight end. I think Andrews and Kelce will be focal points and I'm looking for a big and fun game between the league's top pass-catching tight ends.
Enjoy the game!
Matthew Fox is a graduate of the Radio, Television and Film program at Biola University, and a giant nerd. He spends his free time watching movies, TV, and obsessing about football. He is a member of the FSWA. You can find him @knighthawk7734 on Twitter and as co-host of the Fantasy Football Roundtable Podcast.