3. Travis Kelce:
I know I know I know – What in the world is Old Tom doing placing a soon-to-be 31-year-old TE on his dynasty list? Well, I really think this is more a testament to just how valuable Kelce is, in this unbelievably loaded Chiefs offense than any perceived shortcomings in regards to my aging mind. Over the course of the previous six seasons, the worst Kelce has finished was TE8 (PPR) in 2015. No doubt, you look like a genius if you paid the asking price and invested after only his second year. Since then, in PPR formats, all Kelce has done is take home that top TE spot in each of the past 4 seasons. While many formats have their own little intricacies and personalized stamps, that may alter this statistic even more, in the most basic of PPR formats Kelce finished the 2019 season 2 ppg higher than the TE2, in George Kittle. With Patrick Mahomes locked in for the next decade, all Old Tom is trying to do now is acquire Mr. Kelce anywhere I can. I've said it before, but it's always worth repeating. Dynasty windows, in Old Tom's opinion, are 1-3 years long. Don't ever sacrifice the now for them then, or you'll very often find yourself always waiting for the "then". Players like Travis Kelce are the way Dynasty GM's fill up their mantles.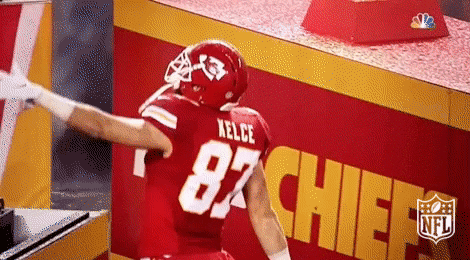 2. Tyreek Hill:
If Old Tom were to remove the name from the finish, I'm sure there would be a few concerned readers scratching their heads, right about now. How does the WR32 (PPR) come in 2nd on this list? Well, as is so often the case injuries have a way of impacting end-of-the-year finishes, in ways that savvy GMs like to exploit. In 2019, Tyreek Hill "technically" played in 12 games, for the Kansas City Chiefs. However, in three of those contests, he didn't log over 50% of the offensive snaps and in two of them, he failed to push that number above 18%. What does this all mean? Well, if you are looking to extrapolate Hill's numbers across the full gamut of games you better make sure you adjust your rankings. Where maybe the temptation creeps in to give Tyreek 12 games played, I think everyone who understands the situation is starting the bidding at 9 1/2. When you consider that alteration we are now left with THE WR2 (PPR). Shoot, even if you want to make it a clean 10 games played, that finish remains intact by almost an entire point per game higher than the next WR on the list. Couple that adjustment with Hill's previous PPR finishes of WR3 (2018) & WR9 (15 games – 2017) and we've got ourselves a true gem, my friends. At just 26 years old and with the ink still relatively fresh, from his four-year contract extension he signed last September, Tyreek Hill checks every box you could want in your WR1.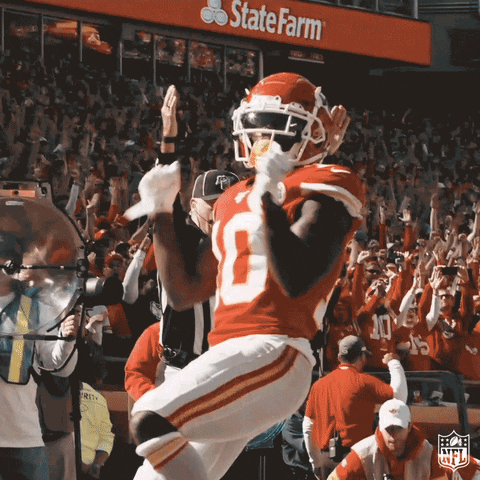 Patrick Mahomes II:
2018's QB1 saw a slight dip in his 2019 finish, thanks to a Week 7 dislocated knee cap which essentially cost him three games. Yet, even with the missed time, Mahomes was able to log the QB7 finish on the season. While nobody is discounting what NFL MVP Lamar Jackson accomplished, last year, there's no denying in Old Tom's mind, that the title for best overall dynasty QB goes to Patrick Lavon Mahomes II, down there in Kansas City. The new Half-Billion-Dollar-Man is arguably the most complete player, in regards to his positional demands, I've ever had the privilege of watching. His talent alone coupled with the weapons this organization keeps surrounding him with is almost Madden-like. Assuming injuries, and they will have to hit in abundance, stay away, Mahomes is easily my lock for both the QB1 and overall #1 finish in 2020. The soon-to-be 25-year-old QB will more than likely not be for sale, in any of your dynasty leagues, and for good reason. However, Old Tom's advice is to always keep your eye out for the "next" Mahomes, if you will. As I look back on the 2017 NFL Draft and season, I remember plenty of leagues that provided relatively inexpensive paths to acquiring #15. All we can do now is learn from the past and never be afraid to gamble on a gut instinct. Old Tom does it all the time.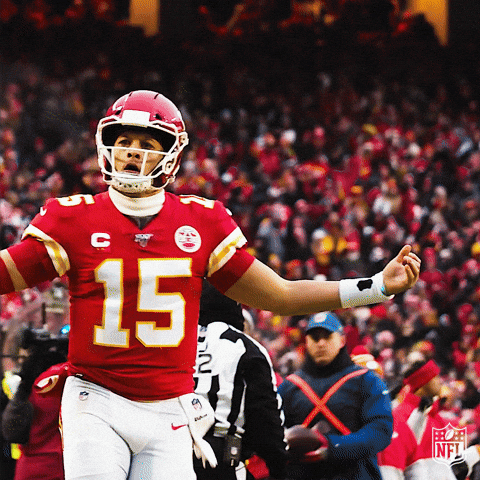 Make sure to follow Old Tom on Twitter @BombadilFantasy!