3. Ronald Jones:
This take is undoubtedly going to divide a nation, and Old Tom knows it. However, as I have previously made known with a couple of #TomBombs, I am all-in on my guy Rojo both in 2020 and beyond. The biggest argument against Jones, from a production viewpoint, is that of one Ke' Shawn Vaughn. No doubt, a stud in his own right, as a Rojo truther I'm just not threatened by his presence, and I don't think you should be either. When the Buccaneers took Jones with the 38th overall selection in the 2018 draft, they did so understanding that he was just a baby and in need of some work. Yet, this reality aside, they felt his athletic ability and potential were just too great to pass up. For those of you that spent high draft capital on Jones, in your rookie dynasty drafts that year, I'm sure you've felt your fair share of frustration, as Ronald did not live up to the hype. Yet, across the many struggles he faced in 2018, there was a significant jump in 2019. Finishing the year as RB25 Rojo accomplished this feat while only seeing 36.5% of the offensive snap share. That, my friends, is quite noteworthy, in Old Tom's eyes. "But he couldn't beat out Peyton Barber." I don't want to tell you how to think, but if you keep finding yourself saying that my thought process points more towards Bruce Arians and his love of veteran players than anything. It's no secret Arians' runs quite a complex system and because of this, he has shown a tendency, in the past, to employee more seasoned vets when and where he applicable. When I hear the Barber-take, my mind doesn't think about how Rojo "couldn't beat out Barber". Instead, it jumps to the flip that they couldn't keep Rojo out of the lineup, regardless of some potential mishaps along the way. As 2020 approaches, I'm fully ready to invest myself in Ronald Jones II, trusting that his third year in the NFL, his second season under Arians, and shall we mention the addition of one Tom Brady is exactly what the doctor ordered. Draft capital + age + situation + talent + experience = RoJo2020.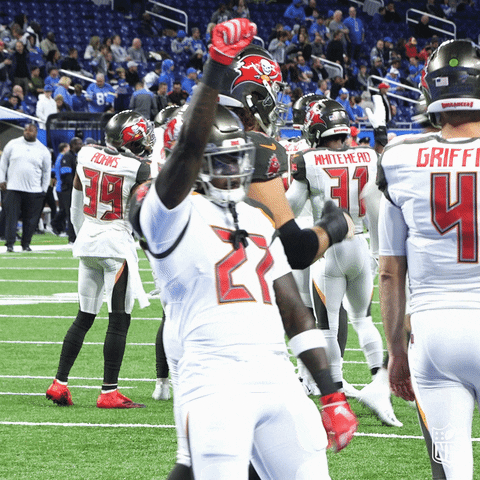 2. Mike Evans:
Whenever you start your career off with six-straight 1,000+ yard seasons, you've done something right. Couple that with the fact Evans is not even 27 years old and Old Tom is fully ready to unleash the love. As we look back on Evans' 2019 campaign that initial statistic becomes a bit more impressive when you account for the fact he really only played in 12 1/4 games, before suffering a hamstring injury that would ultimately keep him out the remainder of the season. Taking Big Mike's stats and running them across the full 16 game slate would have placed Evans as THE WR2 (PPR), in 2019 with 287 points. With the addition of Tom Brady, we may not see as much quantity in the passing game, this coming season, but I fully believe we will see much more quality. The hope now, for Evans is that he can use said quality to his advantage and improve up his 102nd finish in the catch percentage category (118 targets – 67 receptions). The very thought of that statistic coupled with his 3 1/2 game absence and his final WR15 (PPR) finish is what dynasty owners need to focus their attention on. Do yourself a big-time favor and reach out to Evans' owners now, before they realize just how special Michael Lynn Evans truly is.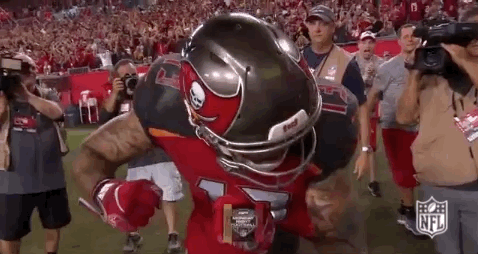 Chris Godwin:
There aren't too many individuals that give you ample time to invest, at such a low price, before they ultimately make the jump to the very tip of the mountain. As I look back on all the Godwin chatter during his rookie season (WR71 PPR) and throughout his 2nd year in the league (WR27 PPR) it's quite eye-opening just how much of a warning we all had. At a fresh 24 years young and coming off THE WR2 (PPR) finish in only 14 games Chris Godwin is firmly established on the Mount Rushmore of dynasty WR assets, as far as Old Tom is concerned. As mentioned above, in the Evans' take, I do believe there will be a quantity/quality shift, across this entire offensive game plan, however that should not discount what Godwin brings to the table. Across his 2019 season, CG12 saw 120 targets, which was good enough to finish the 20th behind Jamison Crowder. While not terrible, in the least, it's not what you normally expect from the WR2 (PPR) finisher. In addition to this statistic, Old Tom can't help but shake the feeling that some are assuming Tom Brady won't be able to sling it like Winston's could, from a numerical perspective. Well, in 2019 Jameis Winston chucked the pigskin a total of 626 times…or if you prefer to look at it another way…13 times more than Tom Brady (613). All I'm saying friends is that the addition of one Tom Brady is in no way a detriment to the continued progression of an already elite dynasty asset. If you can afford it, you buy!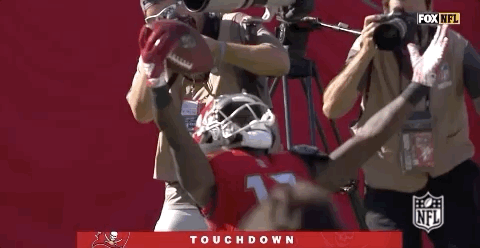 Make sure to follow Old Tom on Twitter @BombadilFantasy!