3. Jameis Winston:
The career path for one Jameis Winston is certainly unique, to say the least. The former #1 overall selection, just five years removed and coming off the QB3 finish, is now currently employed on a 1-year contract for a new organization as a backup. I do also find it worth while to mention that across Winston's 2019 QB3 (PPR) performance he finished just 14 points behind Dak Prescott for QB2. In following up that statistic, I'd just like to add the difference in interceptions, as well. Dak tossed 11 while Winston threw the most interceptions in 31 years while also consequently leading the league with 30. Regardless of that unflattering reveal, Old Tom is really finding it difficult to understand why Winston was unable to land a starting role for the 2020 season. There are no doubt many arguments out there on this topic, and though I'm not here to debate those, I am here to tell you that I believe this Saints' organization has a plan for Jameis that goes far beyond his 1-year contract. As the future of 41-year-old Drew Brees becomes even more clouded with both his contract (out in 2021) and his NBC broadcasting agreement, I have pushed my chips in on Winston becoming the new signal-caller for the New Orleans Saints in one-year's time. Obviously, this season will give New Orleans all the information they want/need about who Jameis, the professional, is. Assuming he takes full advantage of this internship-like position, he's currently in, I'm here to tell you that buying low right now, especially in Super Flex leagues, is going to make you look like a genius in the not so distant future. Acquiring any starting QB has its perks. Acquiring one as talented as Jameis Winston with weapons like Thomas and Kamara around him. Boy, howdy, let's eat the W!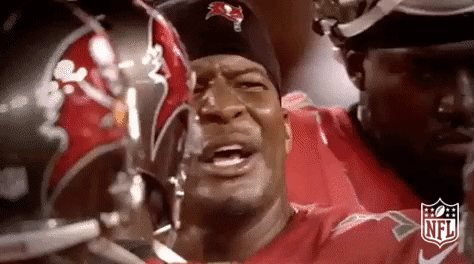 2. Alvin Kamara:
81, 81, 81 – By now, we've surely all heard this borderline conspiracy theory state line surrounding Alvin's reception totals, in each of his first three seasons in the league. While really fun to talk about, it's even more enjoyable to appreciate what this young man is accomplishing, in a rather limited/specific role (69% snap share in 2019). Other impressive accolades Kamara is able to place on his mantel are the running back finishes (PPR) he's accumulated, thus far in his career. 3 top-10 and 2 top-4 rankings are tributes we shouldn't just throw around, lightly. What Old Tom really finds remarkable is Kamara's "worst season". When we look back at his 2019 campaign, we notice a two-game gap where Alvin was nursing a bum ankle. Extrapolating his numbers to fill that void Alvin would have finished the season as the RB7. Not a huge jump, but when you start to climb the mountain of the elite, every step along this pedagogy is impressive. Playing off that narrative, and without a doubt important for contextual purposes, the injury Kamara sustained during week 5's contest and that the public was made known of before week 6's showdown with the Jaguars, was much more severe than we probably all assumed. As Joel Thomas, the Saints RB coach, mentioned after the season, "No one really knows how much Kamara went through to play with knee, ankle, and back injuries…Kamara was playing through a lot." This reality coupled with a March 10th tweet by Alvin, in which he simply wrote, "On 1 leg… At 75%.. but we back to 100…" should be all the information you need as you adjust your dynasty rankings.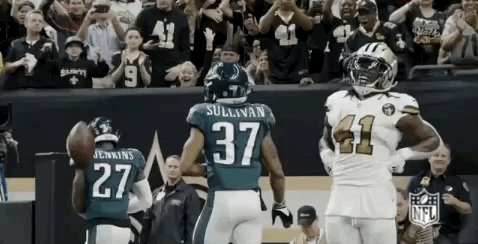 Michael Thomas:
While it is no secret Old Tom has been around for quite awhile now, I think I'm ready to go out on a limb and say that I'm not sure I've ever seen a more statistically dominant receiver than what we've all been so privileged to witness over the course of Michael Thomas' first four NFL seasons. I of course understand how the game, itself, has changed and fully consent to the reality that because of this alteration it has had positive impacts on offensive statistics, as a whole. Yet, I also want to follow that understanding up with a belief that what athletes are accomplishing today should never be lessened by the era in which the accomplishments take place. Bigger, faster, stronger players across the board only increases Old Tom's enjoyment level and Michael Thomas has given me four years of excessive fun. Now, a big dynasty question mark surrounding Thomas, that Old Tom wants to address – the post-Brees era. It will be what it will be, but I will say this. Great athletes, while benefiting from other great athletes, don't seize being great athletes in isolation. The one statistic I want to look at, to help ease your worry on this front, is what Thomas was able to accomplish in 2019 during Brees' absence. Over the course of six games with Teddy Bridgewater under center Thomas put up a stat-line of 65-52-640-3. If we take those numbers and run them across a full 16-game slate, Thomas would have finished 2019 as the WR2, in some weird Leonardo DiCaprio 'Inception' manner, behind himself. In fact in comparing his hypothetical Teddy B. season to that of Chris Godwin's (WR2) extrapolated 16 game season, this is what we find. Thomas would have tallied 36 more targets, 41 more catches, and 184 more receiving yards all while accounting for 1 less receiving touchdown. So, in a nutshell, Michael Thomas is really good at the football and he will continue to be really good at the football long after Drew Brees moves on.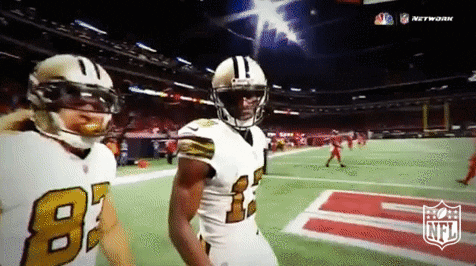 Make sure to follow Old Tom on Twitter @BombadilFantasy!