3. Leonard Fournette:
While Old Tom completely understands all of the arguments for not investing in Fournette, in dynasty formats, I want to specifically focus on a few reasons why you should. First off, age. While you may look at a picture of Lenny and think he is much older, the reality is he is a fresh 25 and with only three seasons of wear and tear on the tires (36 games), we have no reason to believe he's not capable of continuing his dominance for a good while. Second on the list, draft capital. I understand this means almost nothing for players entering their fourth NFL season. However, there is still reason enough to shed some light on who exactly Leonard Fournette is. He is the former #4 overall selection in the 2017 NFL draft class. Accolades like that don't come around a whole lot and while any potential opportunity to play because of said title has passed, it's still worth noting that GMs and scouts alike valued Fournette as high as they did, just three years ago. Third on the list is the most important and that is simply production. As a rookie in 2017 Fournette put together an RB9 9 (PPR) finish. In only his second go-around Fournette saw his season interrupted multiple times with injuries and only managed 8 games. To put that into a little perspective, in those 8 games Leonard Fournette averaged just 51.2% of the offensive snap share at RB. Yet, even despite such a low percentage, when you extrapolate his production out across an entire 16 game season he would have finished 2018 as the RB11. I know that was a lot of numbers right there, but I strongly encourage you to go back and reexamine what I just showed you. Old Tom has been painted impressed. In 2019 Fournette seemed intent on shutting up the masses, as he compiled the RB7 (PPR) finish while only scoring a total of 3 touchdowns. The most impressive variable to his accomplishment was the fact that in doing so he saw a cool 100 targets along the way. Raise your hand if you predicted Leonard Fournette would haul in 76 passes in one season. While I am not blind to what is potentially around the corner for Fournette I'm also not blind to what he is capable of, by proof of his accomplishments.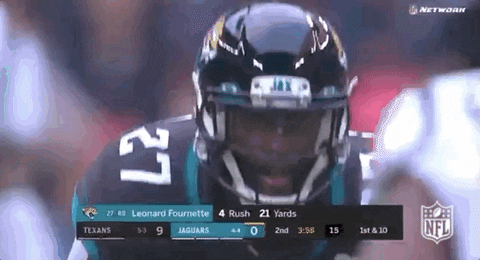 2. Gardner Minshew II:
There is no doubt about it, this take is going to disrupt a good chunk of people, many of whom Old Tom dearly loves and respects. However, here it goes. Gardner Minshew is the real deal and the Jacksonville Jaguars are about to give him the keys to their organization. In looking back on the quarterbacks produced in the 2019 draft class, I think there is some real potential. Guys like Kyler Murray, Daniel Jones, Dwayne Haskins, and Drew Locke all offer great to decent upside. Yet, there is one name not mentioned on that list that ultimately outproduced or at the very least matched his counterparts' production. Over the course of the 2019 season Gardner Minshew averaged 273 passing yards per start (12) which ranked him ahead of Murray (233), Jones (252), Haskins (195) and Locke (5). In addition he ranked 2nd behind Jones in passing touchdowns per start, and 2nd behind Murray in rushing yards per start. Listen, Old Tom isn't calling Gardner the next Tom Brady. However, I do firmly believe the Jaguars want to see him succeed and are ready to equip him with every tool necessary to make that happen. While there are many ready to sell him off, in anticipation this ball club makes a run at one of the big QB names in 2021, I'm here to tell you this ball club would rather utilize a rookie QB contract to their advantage and load up on some other big name talents next April.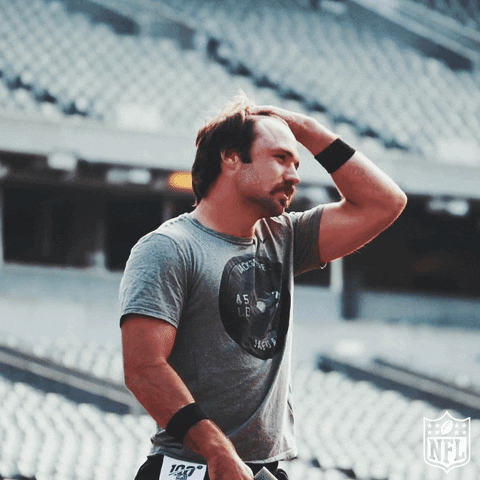 DJ Chark:
If there's one thing Old Tom loves in dynasty football it's big, young, and freakishly talented WRs. Enter DJ Chark doo, doo, doo, doo, doo, doo. While Chark's WR17 (PPR) finish has some deception built into it, I'm here to hopefully help you understand he was so much more valuable than that. In 2019, across his first 14 weeks DJ Chark was the WR8 (PPR) and climbing. After his 9th reception vs the Chargers, Chark suffered an ankle injury that would end up sidelining him for the following week's match-up against the Rams and ultimately hobbled him the remainder of the season. As expected, a less than 100% Chark posted a combined 12-6-52-0 stat-line over the course of the final games and now here we are. The worst part about Chark's finish to 2019 was that it took a turn for the worst at the time fantasy owners need the anything but. As crazy as this might sound to some Old Tom has a decent amount of excitement for what's happening in Jacksonville, both in 2020 and beyond. Taking the time and minimal resources, in comparison to where I believe we will be at one year from now, to invest in WR1 DJ Chark is something your dynasty squad will appreciate for quite a while. Oh, one final note, did I mention that according to Pro Football Focus Chark saw 73 catchable balls in 2019. Pretty impressive when you realize he finished the season with 73 receptions.
Make sure to follow Old Tom on Twitter @BombadilFantasy!