3. Todd Gurley:
Old Tom can't remember a situation quite like the one Todd Gurley has underwent in these last three years. The overall RB1, and to many the overall dynasty asset, for two straight seasons suddenly becoming an afterthought almost overnight. While Old Tom is fully aware of the reality of what could be, I'm also here to tell you that I'm all about acquiring Mr. Gurley at his current price in dynasty formats. The best possible thing that could have happened to Todd, happened back in April, when he signed a 1 year deal with the Atlanta Falcons. While this may come off as a low-risk/high-reward move for the Falcons' organization (which it is), I also firmly believe there is every intention of making TGII a staple of this franchise for years to come. When you couple his Falcons' money (5.5 million) with the money owed by the Rams (7.5 million), Gurley is pulling in a pretty nice chunk of change in 2020. Once the season passes and some wiggle room is created in the cap, I look for Atlanta to extend its featured RB on a multi-year contract. Another thing to be cognizant of is how Atlanta uses its RBs and how Todd Gurley will benefit from such a usage. For some context to just how fantasy relevant Gurley can be, we only need to look back at Devonta Freeman last year who finished as the RB20 (PPR). That passing game which supplied Freeman with 70 targets is going to be a god-send for Gurley and his far superior passing-game skillset. This, my friends, will be one heck of a ride!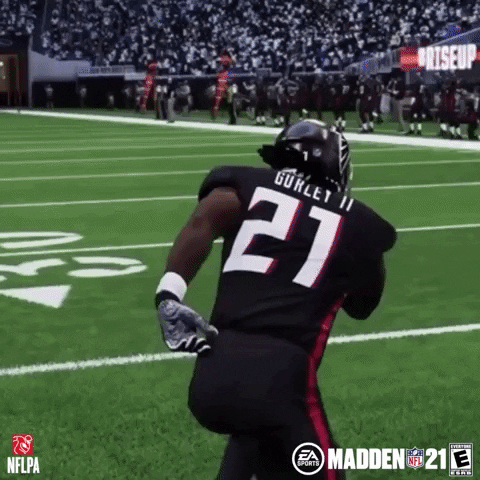 2. Calvin Ridley:
One hill I'm excited to plant my flag on, heading into the 2020 season, is that of a Mr. Calvin Ridley. Old Tom would caution those who are afraid of his age or Julio's presence to look no further than Juju (2018) and Godwin (2019) when we talk about what a terrific WR2 can do for his team. At the pace Ridley was on last year, through 13 games, he would have finished 2019 as the WR10 in only his second go-around. Yet, an even greater realization with Ridley is that from the moment Mohamed Sanu was traded he averaged 8 targets, 6 catches, 82 yards, and a score in every other contest. When you take those number across an entire season you are presented with a state-line of 128-96-1,312-8. My friends now is the time to act on Calvin.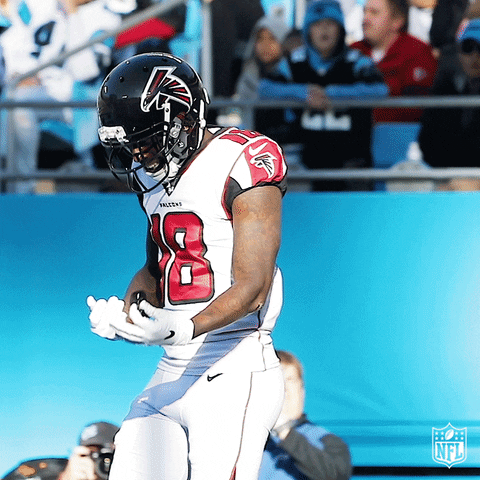 Julio Jones:
3, 4, 7, 6, 2, 6 – These numbers represent the WR (PPR) finishes of Julio Jones over his previous six seasons. The sad part to this context is that in 2013, through 5 weeks, Julio was on pace to finish as the WR1 and overall #4 fantasy asset that season. Anyway, this is a lot of numbers and while they are amazing, they still don't do Julio Jones enough justice. Without question a future Hall of Famer, Jones is no where near ready to hang up his cleats and thus we should act in accordance. This 31 year old WR has been the face of consistency across his previous six seasons, participating in 96% of his team's contests, which on top of everything else makes him as safe an investment as you can find. With the way things are shaping up in Atlanta, Jones is going to find himself on the continued receiving end of a plethora of passes from one of the league's best. Weapons like Ridley, Gurley, & Hurst surrounding great talent doesn't diminish said talent. In fact, Old Tom firmly believes the added pressure applied to defenses is only going to create more opportunity for Jones. If you find yourself in a league with an owner fading Julio because of his age, I'm begging you to act. I've said it before and I'll say it again, dynasty windows are 1-3 years long. Imagine three more years of elite WR1 production on your squad, for a reduced price, and all because someone wanted to get get ahead of the curve. Sign me up!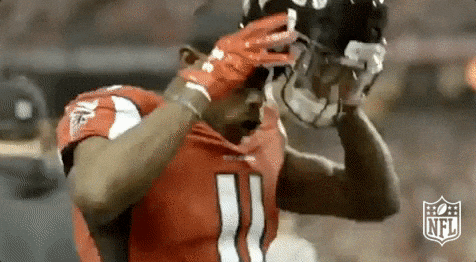 Make sure to follow Old Tom on Twitter @BombadilFantasy!