3. Adam Thielen:
This soon to be 30 year old WR is one individual Old Tom is doing everything he can to buy low on. With the departure of Stefon Diggs and his replacement with a rookie, albeit a very talented one in Justin Jefferson, Mr. Thielen is in a prime position to eat for at least the next couple of seasons. I've always believed that in dynasty formats, a common mistake we make is looking too far down the road. While that is no doubt important, I would argue it is even more important to keep in mind that you are also playing right now. Dynasty windows for Old Tom are 1-3 years. As long as you are not sacrificing your future for the present you would be wise to play for the now as opposed to the then. So let's talk about the "now" with Thielen. We know that he is THE favorite of Kirk Cousins. We also know that aside from his injury riddled 2019 season, he was coming off back-to-back top 8WR (PPR) finishes. While you'd be smart to take note of his age it would also be just as smart to contextualize that with his NFL career. A late arrival, if you will, Thielen didn't experience his first bit of game action until age twenty-four. As we now enter year seven we do so as one of the game's most sure-handed outside threats. While other league-mates are skeptical of the "old-timers", Old Tom is here to break it to you that 30-year-old individuals are not really old, at all. Don't let misconceptions stop you from making championship contending moves.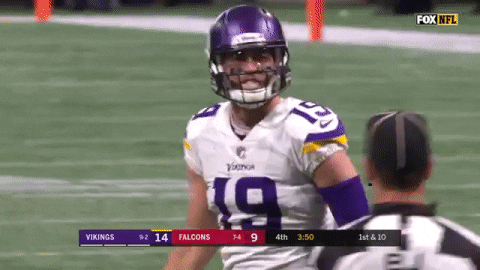 2. Irv Smith Jr.:
Old Tom is having a hard time remembering a fantasy situation that resembles the one going on in the Minnesota TE locker room, in 2020. There has no doubt been positional locker rooms where the changing-of-the-guard was eminent, but in Minnesota, Kyle Rudolph doesn't appear to have those same plans in mind. Regardless, of Rudolph's presence though, I really believe Irv Smith Jr. is the far superior athlete and when it comes to passing situations, the TE1. As the Vikings continue to move forward Old Tom is here to inform you that Mr. Smith is an individual you will want to acquire very quickly. There are many who believe that a majority of the vacated targets left by Stefon Diggs will find their way into the hands of Smith, and I tend to agree. The third most hyped TE of the 2019 rookie class is in a prime position to find himself as the most productive one. Don't miss out.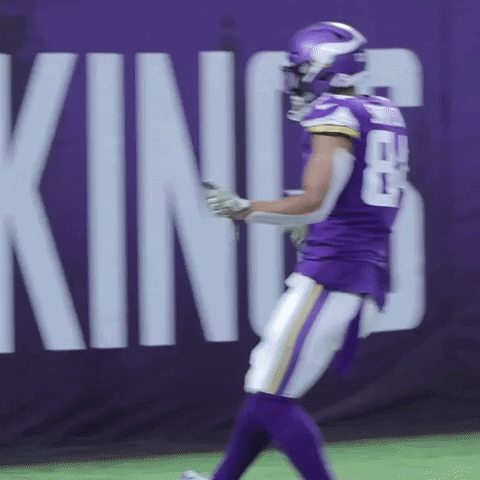 Dalvin Cook:
My friends, if ever there was a window of opportunity to land a top 5 dynasty RB, at a very reduced price, it is right now. While there are some who worry about Dalvin's injury history or about his contract negotiations, Old Tom is here to tell you to put both of those concerns on the back burner and sprint as fast as you can to get him. The second he and the Vikings are able to agree on a contract, Cook's value is going to skyrocket back to its correct place. I understand that the extrapolation argument with individuals who have a bit of an injury history isn't the strongest. Yet, when we look at 2019's RB6 (PPR) and add on those 2 games he missed we are privileged to welcome the RB2 (PPR) to the conversation. In an Old #TomBomb I talked about watching Dalvin Cook run in college and thinking to myself – "Wow!". Every time I get the privilege of seeing him perfect his craft I do so in amazement. Truly a special talent, Dalvin Cook can do it all. My predication for 2020 is that he will not only improve on his +1,100 rushing yards he will also improve upon both his 63 targets and 53 receptions. If/when those realities come to fruition we are going to be looking at an even more valuable dynasty asset. Scary.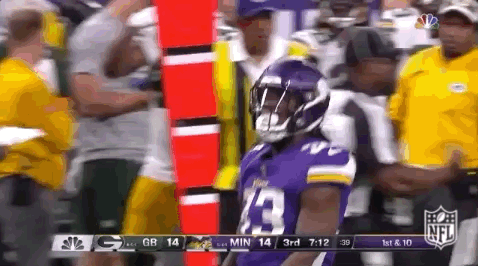 Follow on Twitter @BombadilFantasy!