3. James Conner:
There are a lot of question marks surrounding Mr. Conner and his future for the Pittsburgh Steelers organization. This, Old Tom, is fully aware of. One thing though that I like to always keep in mind is that more often than naught, it will come down to "What have you done for me lately?". Right now, James Conner has quite a bit of proving to do, but you know what? I believe in him…in a really big way. If ever there was a situation in which a professional organization, built upon decades of success coupled with great pride, was begging for the chips to fall just right, it's the Pittsburgh Steelers in 2020 in regards to James Conner. This 25 year old, Pittsburgh University standout RB captured everyone's heart just two years ago when he stepped in for Le'Veon Bell without missing a beat. In 2018 Conner finished as the RB6 (PPR) in only 13 games. While last year was no doubt a frustrating campaign, when you extrapolate Conner's production across all 16 games, he would have finished as the RB12 (PPR). Not great, but given the Steelers' struggles, as a whole, it's not bad either. The simple point I'm really trying to get across is that when Conner plays he's kind of a stud. So while others are telling you to fade #30, in dynasty formats, Old Tom is here to tell you that if ever anyone can overcome an obstacle, and prove so many wrong, it's James Conner. He's been doing it his whole life.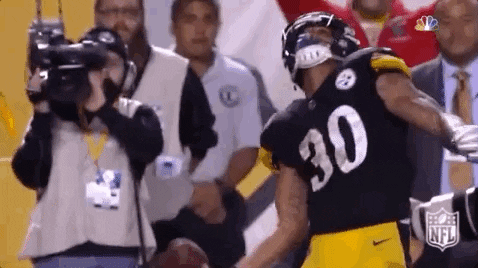 2. Diontae Johnson:
The hype train is quickly approaching full-speed ahead, and if you have any intention of catching a ride, you better jump on quick. There's no doubt the 2019 rookie wide receiver class had it's fair share of talent. With that said, do you know what AJ Brown, DK Metcalf, Terry McLaurin, Deebo Samuel, N'Keal Harry, Darius Slayton, Hunter Renfrow, Hollywood Brown, Preston Williams, Mecole Hardman, & Steven Sims all had in common? They all finished behind Diontae Johnson in receptions (59). In 8 games last year where Johnson found himself on the field for at least 70% of the offensive snaps he was seeing 7 targets per game and turning that in to 5 grabs for 52 yards. While these numbers aren't Hall of Fame worthy, they are very encouraging. If you span those out across a full season you're looking at a state-line of 112-80-832-6. Old Tom is definitely excited to see what this young man has in store for Act 2.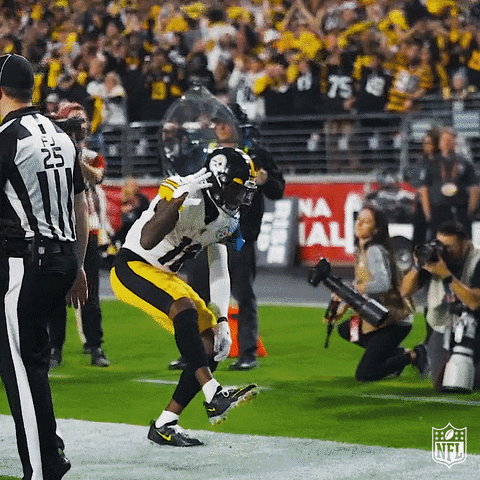 Juju Smith-Schuster:
At just 23 years old and already entering his fourth year in the League, Juju Smith-Schuster is no stranger to the top of the mountain. After a solid rookie campaign (WR23-PPR), Juju lit the NFL world on fire in his 2nd go-around. Finishing 2018 as the WR8 (PPR) with 111 catches for 1,426 yards and 7 scores there were many in the Fantasy Football world crowning him the new dynasty WR1. Then 2019 happened and everything we had hoped for came crashing down around us. 2020, my friends, is now providing us with an opportunity to capitalize on so many former out-of-place variables in the Juju Smith-Schuster formula and Old Tom is here to tell you that you won't be disappointed in this dynasty investment. With Big Ben returning to the fold and this offense, as a whole, appearing to have taken a giant leap forward I have quite the belief that this upcoming season is going to be the best of young Juju's career. If that is the case you'll never have a better opportunity to buy, than right now. Go for it.
Make sure to follow Old Tom on Twitter @BombadilFantasy!