3. Jordan Love:
Old Tom would like to preface this by saying I firmly believe Aaron Rodgers is the cemented QB of the Packers for at least the next two seasons. However, there is a plan in place in Green Bay for Jordan Love to eventually replace Rodgers, as both the QB1 and the face of the franchise. NFL organizations do not spend 1st round draft capital on QBs without the intention of featuring them, at some point. That sentiment echos even louder when you realize the Packers traded up to draft Love. We all know how long NFL windows stay open. We also know how beneficial it is to championship contending teams when they can capitalize on rookie QB contracts. The situation, right now, in Green Bay is providing Jordan Love on such a contract for the next four years. Old Tom just can't help but think that sooner rather than later, Brian Gutekunst (GM) and Matt LaFleur (HC) are going to push all their chips in and see how their gamble pays off. We've seen a very similar narrative play itself out back in 2005 when this same organization shocked the NFL world by drafting a young 21 year old gunslinger out of the University of California, even though it had a 35 year old future Hall of Fame QB under center. My recommendation to dynasty owners is to acquire Love, but try not to overpay, as his stock with definitely fall before it rises again. Nonetheless, when his time comes, I can assure you that having him on your roster will be dividends in quite an enjoyable manner.
2. Aaron Jones:
For two seasons Old Tom listened to the call, from the fantasy community, for Aaron Jones to to be featured in the Packers backfield. Then finally something happened – Mike McCarthy was replaced by Matt LaFleur and our exact plea was answered. Our reward? Only the RB2 (PPR) finish. My friends, let's not overthink this one. While the addition of AJ Dillon is worth noting, it doesn't change Old Tom's dynasty love for Mr. Jones. If you find yourself in a dynasty league with a Jones owner worried that he won't score 19 total touchdowns again and are thus trying to 'get out before it's too late' I'm here to tell you that you should capitalize immediately. This 25 year old RB is as fresh as they come and Old Tom has a feeling he will be a staple of this organization for quite awhile.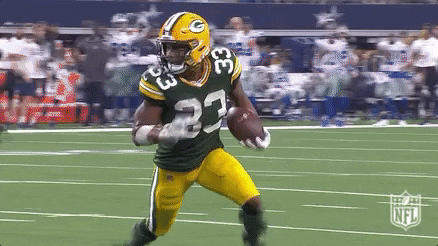 Davante Adams:
Mr. Adams slides in at my #1 Green Bay dynasty buy with absolutely no questions asked, whatsoever. An obvious choice to many, Davante has firmly established himself as a top-3 dynasty WR asset. What he has been able to accomplish, on a per game basis, over the last 4 seasons, has truly been fun to watch. Every Sunday, Monday, and the occasional Thursday since 2016 Davante has given you an average of 12 targets, 8 catches, 100 yards, and 1 score per game. While that's impressive it pales in comparison to his 2018 run in which he finished as the overall WR2 (PPR) in only 15 games. Adding a bit more context to the situation, Adams finished 2019 as the WR23 (PPR) in only 12 games. When you extrapolate his numbers out across the full 16-game slate Davante finished as the WR2 (PPR) once again. We all know that the lack of Packers' play-makers in 2020 is going to result in another monster campaign for #17. I'm here to tell you that said production isn't coming to a halt after this season. If you can afford to make this move, without hurting your dynasty squad, Old Tom supports you 100%.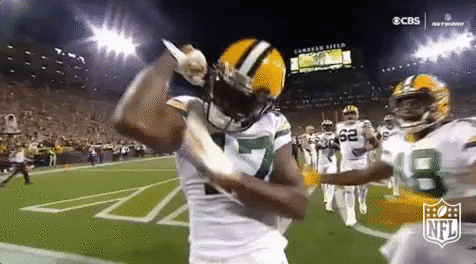 Make sure to follow Old Tom on Twitter @BombadilFantasy!