3. Kareem Hunt:
Oh, how long ago 2017 seems. Remember that season when the rookie from Toledo claimed the Rushing Title with 1,327 yards? What about his follow-up campaign, shortened by his suspension, in which he finished as the RB12 (PPR) in only 11 games? If you extrapolate his 2018 production out across all 16 games Kareem Hunt would have finished as the RB3 behind Barkley, McCaffrey, & Gurley. There's no denying that Hunt's upside is currently capped by his running mate. However, in dynasty formats Old Tom likes to look at Kareem as one of the best possible investments a GM can make. Assuming he moves on from Cleveland in 2021, you have just landed yourself a sure-fire RB1 for the foreseeable future. At just 24 years young and with minimal wear and tear on those tires, I promise you it will be worth it.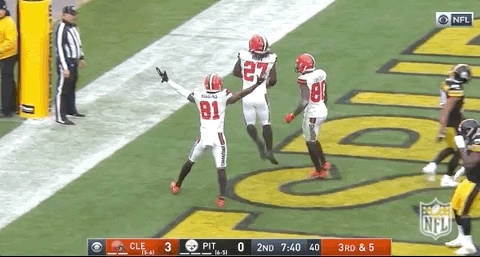 2. Odell Beckham, Jr.:
As an OBJ owner, I'm sure there have been instances across these last three seasons where you've questioned his value to your team in relation to the potential return you could receive via a trade. Old Tom thinks that's more than fair. I'm not here to dispute that he has under-performed in a handful of ways, according to the fantasy expectations he set for himself in years 1-3. Context to any situation is extremely important, and viewing Odell's finishes these last three seasons with the contextual parameters set in place sheds a bright light on what's to come. What I hope to do here is remind you that OBJ is still just 27 years old and entering his 2nd season with an organization intent on keeping his superstar persona intact. My favorite part about Beckham's game is his run-after-the-catch ability. I've said it before and I'll say it again, he's the most explosive player Old Tom has seen with the ball in his hands, in the open field. My advice to you, my friends, is buy low on Odell in 2020 and join me in gladly watching his dynasty stock soar, as an OBJ owner.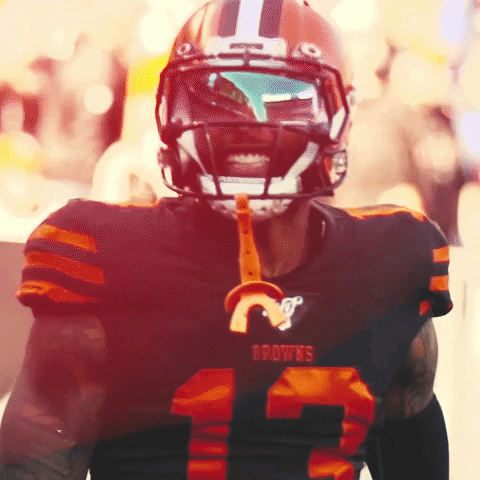 Nick Chubb:
If you've followed Old Tom on the Twitter, you know full-well my infatuation with "Old School". There isn't anything you can throw my way to deter me from investing very heavily in Chubb for both the 2020 season and beyond. In fact, I've went so far as to predict Nick Chubb winning the Rushing Title this coming season. My biggest reasons for such a claim are based around who Chubb is as a running back. Speed, power, explosion, balance you name an attribute and he possesses it. When we factor in the legitimate upgrades Cleveland has made at the offensive line position coupled with the hiring of Kevin Stefanski as head coach….well, it's an understatement to say I'm excited. At just 24 years young we have ourselves an NFL RB, entering the prime of his career, with an organization who's offensive philosophy finds itself hand-in-hand with who and what Nick Chubb is all about. The time is now, my friends. Enjoy.