Travel back in time, year by year, with three 50 year-olds to find out what was happening back in the day and which song is actually the best song for each year they've been alive.
It's the end of our first season. We clean it all up and look forward to season two!
Now On Youtube!
Jeff's Has a New Album!
Check out and support Jeff's brand new album!
Our Picks Through the Years
| Year | Grammy Winner | #1 Hit | Ben's Pick | Jeff's Pick | Tim's Pick |
| --- | --- | --- | --- | --- | --- |
| 1969 | Games People Play | Aquarius/Let the Sunshine in | You Got the Silver | I Want You Back | Ooh Child |
| 1970 | Bridge Over Troubled Water | Bridge Over Troubled Waters | Super Bad | Signed, Sealed, Delivered | If You Could Read My Mind |
| 1971 | You've Got a Friend | Joy to the World | Love the One You're | Bargain | Me and Bobby McGee |
| 1972 | First Time I Ever Saw Your Face | First Time Ever I Saw Your Face | The Rain Song | Papa was a Rolling Stone | Mona Lisa and Mad Hatters |
| 1973 | Killing me Softly | Tie a Yellow Ribbon… | Roll Um Easy | Stir it Up | These Days |
| 1974 | The Way We Were | The Way We Were | Papa Don't Take No Mess | O My Soul | Living for the City |
| 1975 | Send in the Clowns | Love Will Keep Us Together | Thunder Road | Idiot Wind | It's a Long Way to the Top |
| 1976 | I Write the Songs | Silly Love Songs | Hots On For Nowhere | American Girl | Rich Girl |
| 1977 | Evergreen/You Light Up My Life | You Light Up My Life | Vienna | Marquee Moon | Paradise By the Dashboard Lights |
| 1978 | Just the Way You Are | Shadow Dancing | You Got That Right | Radio, Radio | Last Dance |
| 1979 | What a Fool Believes | My Sharona | Rapper's Delight | Clampdown | And the Healing Has Begun |
| 1980 | Sailing | Call Me | Back in Black | Tattooed Love Boys | I Will Follow |
| 1981 | Bette Davis Eyes | Physical | Sexual Healing | Every Little Thing She Does is Magic | Never Too Much |
| 1982 | Always On My Mind | I Love Rock-n-Roll/Ebony and Ivory | Wanna Be Starting Something | Town Called Malice | Uncertain Smile |
| 1983 | Every Breath You Take | Every Breath You Take | White Lines (Don't Do It) | Kiss Off | Islands int he Stream |
| 1984 | What's Love Got to Do With It? | When Doves Cry/Jump | Purple Rain | This Ain't No Picnic | Bobby Jean |
| 1985 | We Are the World | Like a Virgin/We Are the World | Raising Hell | Left of the Dia | She Sells Sanctuary |
| 1986 | That's What Friends Are For | That's What Friends Are For | The New Style | In Your Eyes | I Could Never Take the Place of Your Man |
| 1987 | Somewhere Out There | Livin' On a Prayer | Push It | Where the Streets Have No Name | Birthday |
| 1988 | Don't Worry Be Happy | Roll With It | Bring the Noise | We Will Not Be Lovers | Fairytale of New York |
| 1989 | Wind Beneath My Wings | Miss You Much | Kickstart My Heart | The Mayor of Simpleton | Most of the Time |
| 1990 | From a Distance | Nothing Compares 2 U | The Humpty Dumpty Dance | Merchandise | Friends in Low Places |
| 1991 | Unforgettable | (Everything I Do) I Do It For You | Freedom 90 | Smells Like Teen Spirit | One |
| 1992 | Tears in Heaven | End of the Road | Pass the Mic | When the Circus Comes to Town | Tennessee |
| 1993 | A Whole New World | I Will Always Love You | Acuff Rose | Rearview Mirror | Late at Night |
| 1994 | Streets of Philladephia | I'll Make Love To You | Cursed Diamond | Crawling Back to You | Mr. Jones |
| 1995 | Kiss From a Rose | One Sweet Day | Cradle and All | Caught by the Fuzz | Fake Plastic Trees |
| 1996 | Change the World | Macarena | A Long December | Stickshifts and Safetybelts | Heroes |
| 1997 | Sunny Came Home | Candle in the Wind (1997) | Father of Mine | Paranoid Android | Highlands |
| 1998 | My Heart Will Go On | The Boy is Mine | Breath | Car Wheels on a Gravel Road | California Stars |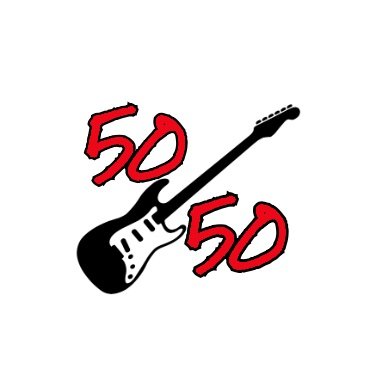 Recent Articles
By Jeff Symonds On the 1983 podcast, we talked about debut records, and I suggested that the Violent Femmes record from that year was one of the all-time greatest debut records, maybe in the top 2 or 3. And boy did I hear it from people! J So I went back and double checked, and as … Continue reading Debutante Ball–Who Wowed 'Em Out of the Gate?! →
Break-ups can be messy in the music world. Singers have their medium to work through their emotions and if their song becomes a hit—or a career (Taylor Swift)—then we have this strange ringside seat as we pick through their heartache. Think of Justin Timberlake's "Cry Me A River," where we not only know it's about … Continue reading Sexual Healing Indeed →