Travel back in time, year by year, with three 50 year-olds to find out what was happening back in the day and which song is actually the best song for each year they've been alive.
Deliverance by Prince; Valerie by The Zutons; Sexyback by Justin Timberlake
Now On Youtube!
Jeff's Has a New Album!
Check out and support Jeff's brand new album!
Our Picks Through the Years
| Year | Grammy Winner | #1 Hit | Ben's Pick | Jeff's Pick | Tim's Pick |
| --- | --- | --- | --- | --- | --- |
| 1969 | Games People Play | Aquarius/Let the Sunshine in | You Got the Silver | I Want You Back | Ooh Child |
| 1970 | Bridge Over Troubled Water | Bridge Over Troubled Waters | Super Bad | Signed, Sealed, Delivered | If You Could Read My Mind |
| 1971 | You've Got a Friend | Joy to the World | Love the One You're | Bargain | Me and Bobby McGee |
| 1972 | First Time I Ever Saw Your Face | First Time Ever I Saw Your Face | The Rain Song | Papa was a Rolling Stone | Mona Lisa and Mad Hatters |
| 1973 | Killing me Softly | Tie a Yellow Ribbon… | Roll Um Easy | Stir it Up | These Days |
| 1974 | The Way We Were | The Way We Were | Papa Don't Take No Mess | O My Soul | Living for the City |
| 1975 | Send in the Clowns | Love Will Keep Us Together | Thunder Road | Idiot Wind | It's a Long Way to the Top |
| 1976 | I Write the Songs | Silly Love Songs | Hots On For Nowhere | American Girl | Rich Girl |
| 1977 | Evergreen/You Light Up My Life | You Light Up My Life | Vienna | Marquee Moon | Paradise By the Dashboard Lights |
| 1978 | Just the Way You Are | Shadow Dancing | You Got That Right | Radio, Radio | Last Dance |
| 1979 | What a Fool Believes | My Sharona | Rapper's Delight | Clampdown | And the Healing Has Begun |
| 1980 | Sailing | Call Me | Back in Black | Tattooed Love Boys | I Will Follow |
| 1981 | Bette Davis Eyes | Physical | Sexual Healing | Every Little Thing She Does is Magic | Never Too Much |
| 1982 | Always On My Mind | I Love Rock-n-Roll/Ebony and Ivory | Wanna Be Starting Something | Town Called Malice | Uncertain Smile |
| 1983 | Every Breath You Take | Every Breath You Take | White Lines (Don't Do It) | Kiss Off | Islands int he Stream |
| 1984 | What's Love Got to Do With It? | When Doves Cry/Jump | Purple Rain | This Ain't No Picnic | Bobby Jean |
| 1985 | We Are the World | Like a Virgin/We Are the World | Raising Hell | Left of the Dia | She Sells Sanctuary |
| 1986 | That's What Friends Are For | That's What Friends Are For | The New Style | In Your Eyes | I Could Never Take the Place of Your Man |
| 1987 | Somewhere Out There | Livin' On a Prayer | Push It | Where the Streets Have No Name | Birthday |
| 1988 | Don't Worry Be Happy | Roll With It | Bring the Noise | We Will Not Be Lovers | Fairytale of New York |
| 1989 | Wind Beneath My Wings | Miss You Much | Kickstart My Heart | The Mayor of Simpleton | Most of the Time |
| 1990 | From a Distance | Nothing Compares 2 U | The Humpty Dumpty Dance | Merchandise | Friends in Low Places |
| 1991 | Unforgettable | (Everything I Do) I Do It For You | Freedom 90 | Smells Like Teen Spirit | One |
| 1992 | Tears in Heaven | End of the Road | Pass the Mic | When the Circus Comes to Town | Tennessee |
| 1993 | A Whole New World | I Will Always Love You | Acuff Rose | Rearview Mirror | Late at Night |
| 1994 | Streets of Philladephia | I'll Make Love To You | Cursed Diamond | Crawling Back to You | Mr. Jones |
| 1995 | Kiss From a Rose | One Sweet Day | Cradle and All | Caught by the Fuzz | Fake Plastic Trees |
| 1996 | Change the World | Macarena | A Long December | Stickshifts and Safetybelts | Heroes |
| 1997 | Sunny Came Home | Candle in the Wind (1997) | Father of Mine | Paranoid Android | Highlands |
| 1998 | My Heart Will Go On | The Boy is Mine | Breath | Car Wheels on a Gravel Road | California Stars |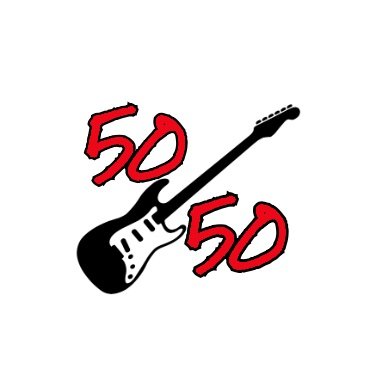 Recent Articles
By Jeff Symonds On the 1983 podcast, we talked about debut records, and I suggested that the Violent Femmes record from that year was one of the all-time greatest debut records, maybe in the top 2 or 3. And boy did I hear it from people! J So I went back and double checked, and as … Continue reading Debutante Ball–Who Wowed 'Em Out of the Gate?! →
Break-ups can be messy in the music world. Singers have their medium to work through their emotions and if their song becomes a hit—or a career (Taylor Swift)—then we have this strange ringside seat as we pick through their heartache. Think of Justin Timberlake's "Cry Me A River," where we not only know it's about … Continue reading Sexual Healing Indeed →
While deciding on the best song of 1979 in our 50 Years of Music podcast, we couldn't help but spend a few moments mocking the syrupy sweetness of piña coladas, pointing out the flaws of consummating a relationship in the dunes on the Cape (or any beach setting), and marveling at the lack of moral fiber in … Continue reading Start Fixing That Piña Colada →