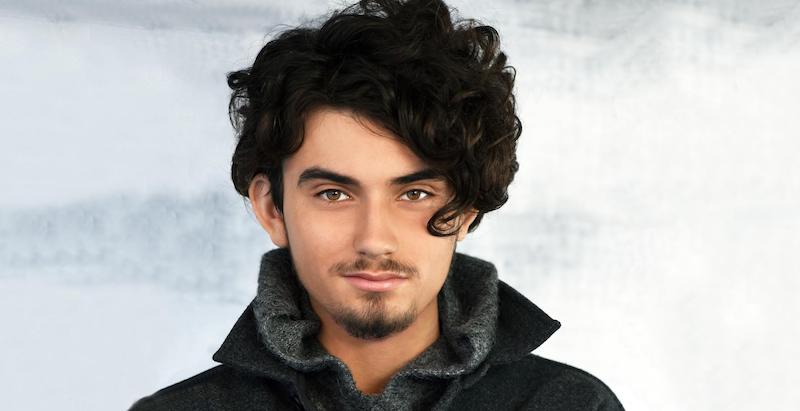 [LOS ANGELES — Jan 18, 2023] 16-year-old Los Angeles high school sophomore Samuel L. Siskind (bio below) has been commissioned to compose a reimagined Renaissance classic for the prestigious 2023 Golden Bridge Concert. The annual event, held at the 700-seat All Saints' Church in Beverly Hills (Saturday, February 11, 8 pm), is performed by The Golden Bridge, the acclaimed vocal ensemble consisting of 20 of the country's finest professional singers. As its name implies, The 70-minute Golden Bridge Concert bridges and integrates 500 years of music, from the English Renaissance's Golden Age to California's present-day Golden Era of vocal composition and performance.
Each year, up to six new commissions are premièred at the Golden Bridge Concert, serving as "reflections on English renaissance masterpieces." The event's 2023 line-up features original commissioned works from Siskind, Shelly Berg, Cristian Grases, Ernesto Herrera, Morten Lauridsen, Nick Strimple, and Toby Young. These innovative and pioneering compositions extend the boundaries of vocal music, incorporating everything from jazz to Latin American influences. Previous years have included original pieces by industry luminaries Dale Trumbore, Julia Adolphe, Stephen Hartke, Nick Strimple, and event patron Morten Lauridsen.
The Golden Bridge is founded and conducted by Order of the British Empire (OBE) recipient Suzi Digby. One of the UK's most celebrated choral conductors and music educators, Digby (full bio here) also served as the official choral conductor for the Rolling Stones live performances, and a judge on the BBC's Last Choir Standing. She recently won a second Ivor Novello 'Best Composer' Award for one of her latest commissions, establishing ORA Singers (her U.K.-based group) as the leading commissioners of new choral music in the world.
"Samuel Siskind is the Mozart of Gen Z," Digby says. "At age 16, he holds the honor of being the youngest composer featured at the concert, edging out the previous title holder by a full two decades." Siskind's submission, entitled Out From the Deep, is a stirring vocal soundscape in eight-part harmony, reimagined from the original Thomas Tallis masterpiece.
"It's humbling to have my work featured alongside these brilliant lifelong composers, and I'm excited to hear the masterful members of The Golden Bridge bring Out From the Deep to life," Siskind says. "I can't think of a more meaningful event and inspiring setting to debut my work."
Siskind, who lives in Los Angeles' Marina Arts District, works as a vocalist and composer. He is a 2022/23 fellow in the LA Phil Composer Fellowship Program, and began musical training at six months old with the Music Rhapsody program for toddlers and infants. By age eight, he had already composed his first classical music piece. At age 12, Siskind and his fellow vocalists with the National Children's Chorus performed his three-part choral work The Forest at venues around the world, including UCLA's Royce Hall. The tour culminated in an internationally televised performance at the DMZ, in collaboration with musicians from North and South Korea
SAMUEL L. SISKIND BIO:
As a composer, Samuel's work premièred at Carnegie Hall and venues around the world, including a premiere at Carnegie Hall and UCLA's Royce Hall. Additional pieces in Samuel's catalog have been recorded by producer Matthew Wilder at the iconic Capitol Records Studios, Hollywood. Samuel's choral piece, The Forest, was selected by the CEO of the National Children's Chorus to tour Asia in a concert series that included the Mapo Arts Center accompanied by the Arborvitae Chamber Orchestra in Seoul, Kyoto Concert Hall and Santori Hall in Tokyo, Japan. The tour culminated in an internationally televised performance at the DMZ in collaboration with musicians from North and South Korea.
Samuel has steadily built a body of concert work, the latest being a choral commission by The Golden Bridge, Artistic Director, Suzi Digby.
Samuel enjoys skiing, sailing and is working towards his private pilot's license. He studies with his mentor, UCLA composition Professor Ian Krouse.