Sr.: Directed by Chris Smith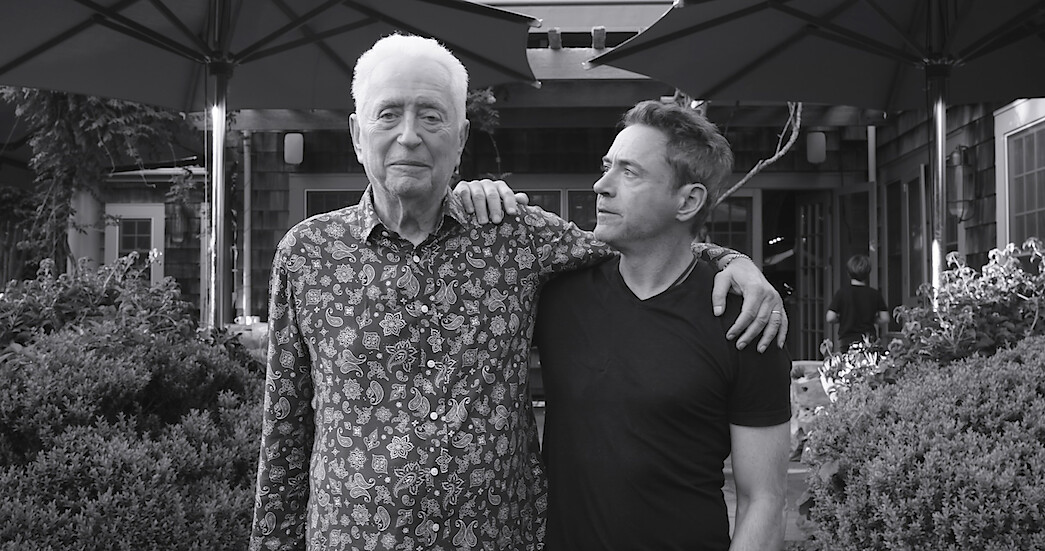 SYNOPSIS: A portrait of the life and career of Robert Downey, Sr., the visionary American director who set the standard for counterculture comedy in the '60s and '70s.
This is such a beautiful project from Netflix. The anticipation for this documentary was at an all time high. Not only do I really enjoy Robert Downey Jr. and always need more of Tony Stark, but for me, I was actually really excited to learn about the legend of Robert Downey Sr. Sr. was a visionary director that continued to break the mold of classic Hollywood and do his own thing. It was fascinating to me to learn about his view of film and storytelling. I really enjoyed all of those moments throughout the hour and a half runtime.
This documentary was everything from funny, introspective and emotional. It shifts from being a film about the legacy of Sr. and takes a turn into more of a film about life, death and how we prepare for the end. It turns into a Jr's. love letter to his father and a therapeutic project to help him move forward with the death of his father. There is so much heart and care taken in the second half of the film that just made me so emotional. A very touching story of father and son that will leave a mark on anyone with a similar relationship.
Besides the really nice emotion, I really enjoyed the overall production and storytelling involved with this project. Like mentioned before, this is a really solid history of the life and art of Robert Downey Sr. and that couldn't be done justice without the really nice editing. We flow in and out between documentary footage and archival footage of his films. A filmography that I had no prior knowledge of, I now have a new respect for. That is all due to the planning and editing. The production is solid. Not really sure how I feel about the black and white, but I didn't hate it. I will let it slide.
FINAL: In the end, Sr. is a highly personal and emotional passion project for Robert Downey Jr. to not only honor his father, but come to terms with his death. It is a really in the face look at life and death and how people deal with grieving in different ways. The editing and emotion are the stars. A beautiful tribute to a legend of film that never stuck to the status quo and pushed to make his own path. One of the best documentaries of the year and a big winner for Netflix.
Point Breakdown:
15 for Writing: 14
15 for Performances: 14
10 for Entertainment: 8
10 for Direction: 9
10 for Emotions: 10
5 for Cinematography: 4
5 for Score: 4
5 for Pacing: 5
15 for Technical: 14
5 for Rewatchability: 4
5 for Automatic: 5
Sr.: 90/100

Jack Lautaret is a Banana Meter approved film critic, Host of the Jack Lautaret YouTube Channel and writer for Music City Drive-In. He is a member of the Online Film and Television Association. Twitter: @JackLautaret