In celebration of the upcoming release of Bros, we're taking a look back at some of the romantic comedies that paved the way. Take a look at five films guaranteed to warm your heart.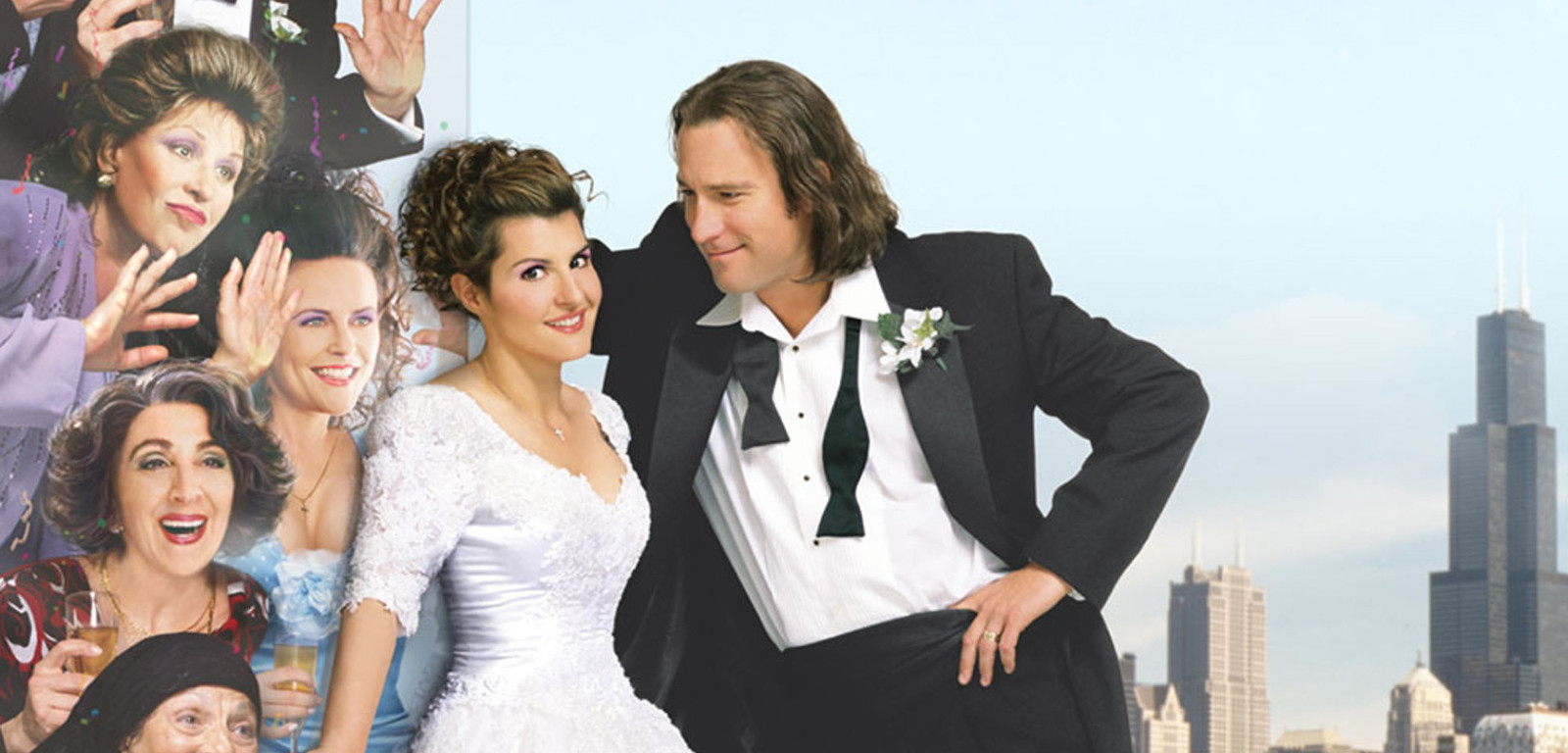 5. My Big Fat Greek Wedding – Joel Zwick
The beauty of My Big Fat Greek Wedding is in its specificity. Not everyone knows what it's like to grow up with a big, loud Greek family, but they have their own big, loud family. The food, traditions, and names change, but the heart is still the same. Large groups of people caring…loudly. Trying to do what's best and trying to learn from the next generation. Writer Nia Vardalos managed to capture a snapshot of a culture she knows intimately, but she approached it with such love that it transcends Greek heritage.
4. Bull Durham – Ron Shelton
Nothing is more romantic than a gospel choir singing as the camera pans over baseball memorabilia as Susan Sarandan, in the twangiest southern accent you've ever heard, says, "I believe in the church of baseball." It's the perfect set-up for Bull Durham's big, heart-on-its-sleeve emotions. Sure, the movie's about a minor league baseball team, but there is something inherently romantic about America's Pastime and the heartbreaking nature of getting older. 
3. Saving Face – Alice Wu
Saving Face holds a special place in my heart for being one of the first movies about queer women that had a happy ending. It's hard to explain how revelatory it felt to see a happily ever after for a group of people that still so rarely get to see joy like that. Wil (Michelle Krusiec) is a young surgeon who is torn between the world of her Chinese-American heritage and her life as a doctor. That delicate balance is interrupted by the arrival of her mother (Joan Chen) on her doorstep and a new crush on Vivian (Lynn Chen).
2. Before Sunset – Richard Linklater
Second in the Before Trilogy, there is something giddy about Before Sunset. The film certainly is not as laugh-out-loud funny as the rest of the entries on the list, but the giddiness is infectious. Before Sunset picks up nine years after Before Sunrise. Nine years after Celine (Julie Delpy) and Jesse (Ethan Hawke) met for the first time. Their reunion in Paris is filled with a multitude of emotions. Some of it is the pure ecstasy of seeing someone who matters to you again, some of it's anger for the years lost, and a lot of it is bubbly giggles. This reunion signals hope returning for both of them and the infectiousness of their optimism leaves a grin on my face every time.
1. Sleepless in Seattle – Nora Ephron
Part of the magic of a romantic comedy lies in its premise. There has to be something magical about it while still feeling possible. It's an incredibly fine line to walk, but it's one that Sleepless in Seattle does flawlessly. Aside from a brief run-in around the middle of the movie, the two romantic leads, Annie (Meg Ryan) and Sam (Tom Hanks), do not share the screen until the film's final moments. It's a bold choice to not have your leads even know each other in person until the end, but it's the possibility that makes Sleepless in Seattle so enticing. Sam is merely a voice on the radio that makes Annie reconsider everything she knows about her life. It's the possibility of a happily ever after that is intoxicating to both Annie, Sam, and the audience. It's a risk we all have to keep taking. The proverbial elevator ride to the top of the Empire State Building for a chance at falling in love. For good this time.