We have a brand new thriller set to come out this week on Digital and VOD in Margaux. Today, I share my thoughts on the film and whether you should check it out.
Directed By: Steven C. Miller
Written By: Chris Beyrooty, Nick Waters
Starring: Madison Pettis, Vanessa Morgan, Richard Harmon, Lochlyn Munro, Jedidiah Goodacre, Phoebe Miu, Jordan Buhat, Brittany Mitchell, Louis Lay
Plot: What Margaux wants, she gets. As a group of seniors celebrates their final college days at a smart house, the house's highly advanced AI system, Margaux, begins to take on a deadly presence of her own. A carefree weekend of partying turns into a dystopian nightmare as they realize Margaux's plans to eliminate her tenants one way or another. Time begins to run out as the group desperately tries to survive and outsmart the smart home.
Release Date: On Digital September 9, 2022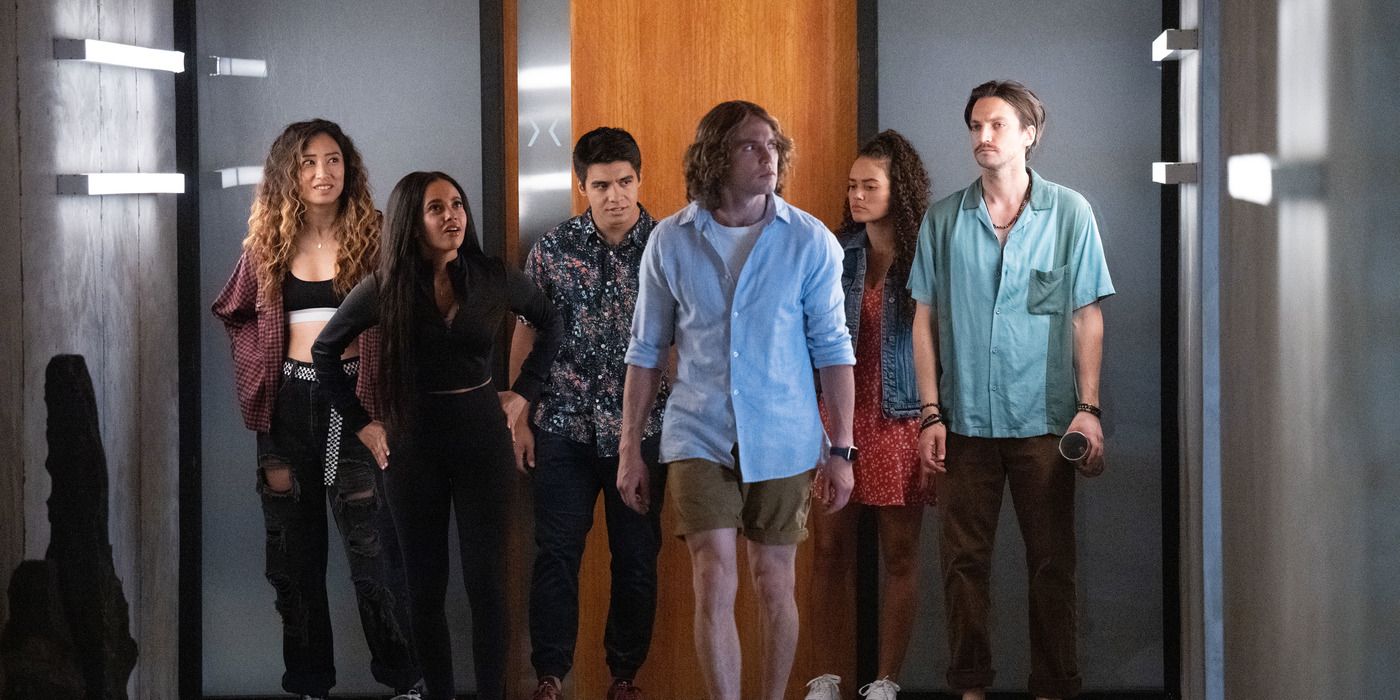 The movie opens with quite a bang showing us what "Margaux" is capable of doing with a man that relaxes in a chair in what he thinks is getting a massage which ultimately traps him in the chair and squeezes him so tight that his body explodes all over his wife. A nice little opening scene with some blood and gore that reels you in.
The group arrives at the house and is introduced to "Margaux." Next, we see "Margaux" break down what the house entails, what is included, and more. However, as everyone is enjoying themselves in the home, Hannah is quite skeptical about the entire process. While everyone downloaded the app on their phone to enjoy the stay, Hannah didn't. Margaux calls her out for not downloading the app and attempts to get to know her.
I will give the writers credit here as they did get creative in using a house to be our villain. How they incorporated the aspects of the Margaux system in being so friendly and sweet, yet dauntingly terrifying in how it comes to light, is rather insane but incredible. It's that perfect b-movie style of elements that make these types of movies fun to watch.
Throughout the film, you understand certain parts are predictable that you see a mile away. You also have some cheesy lines in the movie that might make you cringe. On the other hand, I was impressed with some of the use of technology and production. The acting is hit and miss, with Madison Pettis being a bright star within them all. I still think she should be in bigger films because she is a great actress. Also, the person who voiced Margaux is downright terrifying in certain moments.
Overall, the movie has its highs and lows, which is expected from these types of films. However, you can't go wrong with renting this one and enjoying it with someone because it makes you wonder what in the world you would do in these situations. Plus the ending of this movie is a WILD ride.