We have a brand new romcom streaming on Netflix in Look Both Ways. Is the movie worth checking out? Let's dive in.
Look Both Ways follows Natalie who, on the verge of her college graduation, is forced to look at her life in two parallel realities. One in which she's pregnant and in the other she is chasing her dreams. The film stars Lili Reinhart, Luke Wilson and David Corenswet.
A myth that's been passed around for generations highlights that your life is over when something happens that was part of your plan. In this instance, Natalie got pregnant and her entire life was flipped upside down which means her chasing her dream was out of the equation. However, as the film progresses, we start to see things turn out exactly how they are meant to be. Sure, this is a Hollywood-ized version of the tale, and it won't always happen in this type of light, but if you take anything away from watching this film, you should never stop chasing that dream. It doesn't matter how we get there. It's about fighting, battling and doing what it takes to make that dream come true.
I want to give the editing team of this movie all the credit in the world for how this film turned out. At first, I was worried you wouldn't know which version of Natalie we were seeing, but the editing team did a great job piecing this together so that you knew which side of the story we were watching. Incredible work.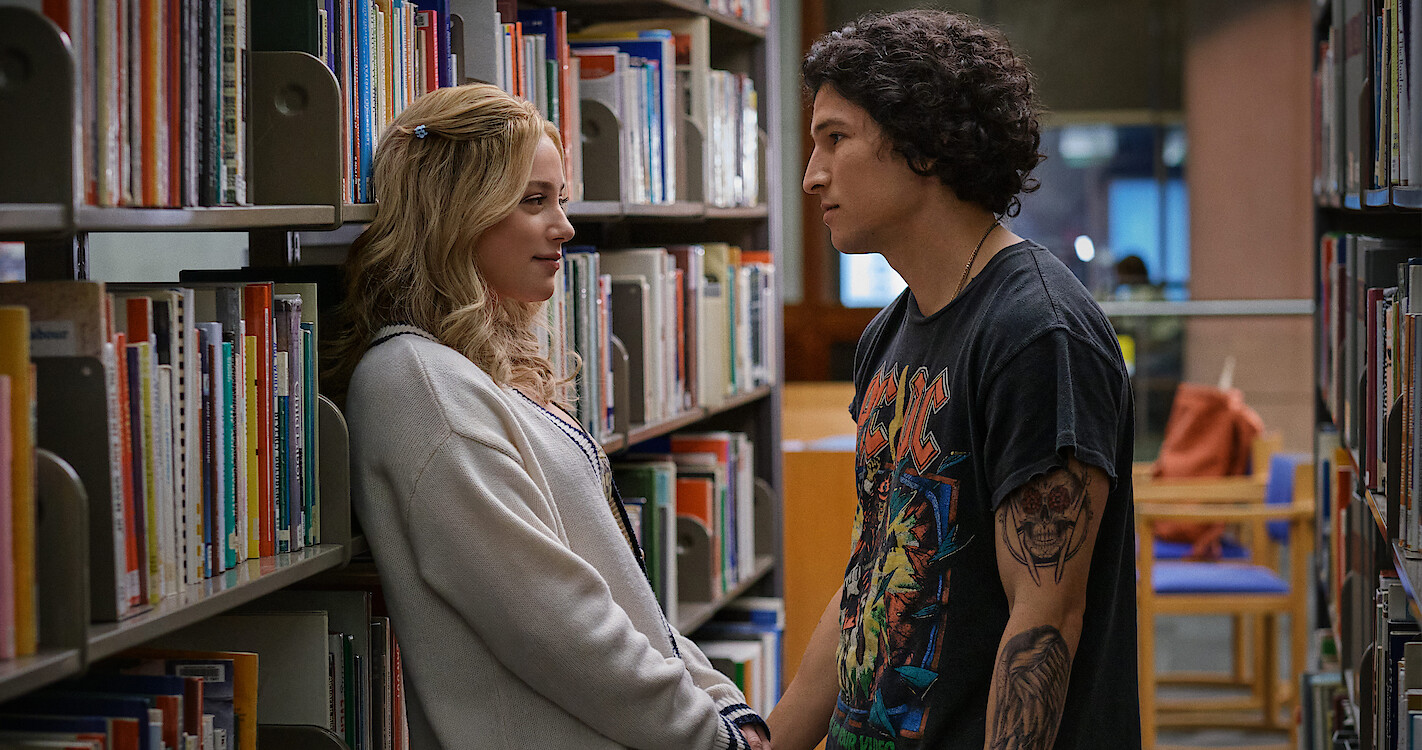 Lili Reinhart's star continues to grow and her dual performance in this film only highlights that she has a bright future ahead of her. I'll be honest, no matter how good the script could be, if Natalie isn't cast right, this movie isn't nearly as good. Reinhart plays both versions of Natalie in a way that hooked you in to connect emotionally with this journey.
The ensemble cast is fun in this one, including Reinhart's two love counterparts, David Corenswet and Danny Ramirez. Reinhart and Aisha Dee's chemistry was also a delight in the film.
Overall, sure the film might be a little cheesy or a tad cliche, but who cares? I had fun with this film that had a powerful message in it. Check this one on Netflix today.