I am excited to be covering this year's Hollyshorts Film Festival. The festival is a virtual and in-person festival running from August 11 to August 20. I will be checking out as many shorts as possible and sharing my thoughts on each short I watch.
Today begins my festival coverage with some of the shorts I watched. Then, I share some information about each film and my review. Also, don't forget to hop online and purchase tickets to some of these events, whether in person or online.
North Star
Director: P.J. Palmer
Cast: Kevin Bacon, Colman Domingo, Laura Innes, Malcolm Gets
Synopsis: A rural rancher and his ailing husband, struggling against poverty and
isolation, make a heartbreaking decision in order to preserve the dignity of their
marriage.
One of the first things that stand out in this short is the beautiful score by composer Jon Altham. Altham's score gives us that emotional connection needed as the short begins with subtle dialogue. Next, Colman Domingo continues to show why he is one of the best working actors. His presence commands your attention every time he is on the screen.
The entire short is heartbreaking, beautiful, and poetic. You can't help but feel that emotional weight thanks to an incredible performance from Domingo. Seek this short out because it is excellent.
Shark
Director: Nash Edgerton
Cast: Nash Edgerton, Rose Byrne, Krew Boylan, Elly Hiraani Clapin
Synopsis: Follows the continuing adventures of Jack, who loves to prank. But in his
the latest relationship he may have finally met his match.
Who doesn't love Dark Humor? I know I do. It's crazy how funny this short is until it's not. It even leaves you hanging on the edge of your seat at the end of it. I was blown away by this one. Nash Edgerton and Rose Byrne are ELECTRIC together. And honestly, I would love to see this type of short turned into a full-length feature—incredible work from everyone involved in this project.
The Wake
Director: Luis Gerard
Cast: Zander Colbeck-Bhola, Shirley Deland, Robert Fulton
Synopsis: THE WAKE is a timely short film, focusing on two brothers, one deaf, who
become involved in a petty crime dare that yields consequences.
The short begins a little slow, but it all makes sense once you get into the last five minutes of this short. I loved watching the brothers together regardless of whether their actions were right or wrong. I won't say much because I won't ruin it, but that ending broke me.
Elevate
Director: Dylan Boom
Cast: Tracie Thoms, Jason Butler Harner, Rickey Eugene Brown, Gwyn LaRee
Synopsis: Tiffany works the graveyard shift as a security guard at a government
building. Over the course of one work night, she finds herself facing unspoken realities
after a chance encounter.
I struggled with this one a little bit. The intentions were there, but I think the slow start really hindered the overall film. However, we had some strong moments after it overcame its slow start because Tracie Thomas gave a damn good performance. I still think the short could've had maybe a slightly different opening that made for the payoff to be more impactful.
Triggered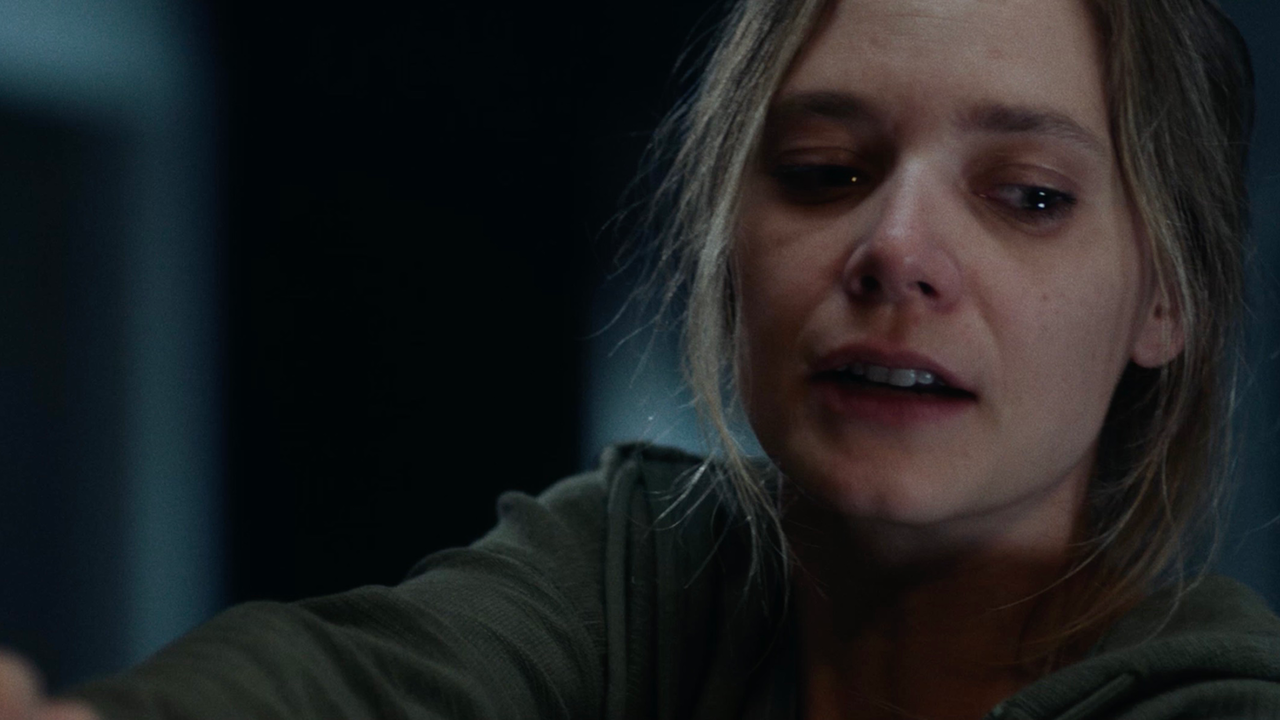 Director: Tara Westwood
Cast: Isiah Whitlock Jr., Caitlin Mehner, Robert John Burke, Tara Westwood
Synopsis: A US Senator faces her greatest challenge when a home invasion takes a
shocking turn.
Isiah Whitlock Jr. and Caitlin Mehner play the roles of Ohio and Virginia, grieving over the loss of loved ones because of guns. They take hostage the senator and their significant other, who refuse to vote on any bills to straighten up the gun laws.
Holy cow, a timely short film that will knock you off your feet. Thomas Dunn isn't afraid of highlighting the issues within the world of guns and the aftermath of a shooting with "thoughts and prayers." It doesn't matter where your opinion lies on the subject, but something like this short could quickly happen with how these families are tired of seeing their children or family members being gunned down.
The ending is slightly abrupt, but the impact remains. All four members of this cast are great in this and Tara Westwood's direction is perfect. Triggered might be one of the most talked about short films for years to come.