Lightyear: Directed by Angus MacLane
SYNOPSIS: Legendary Space Ranger Buzz Lightyear embarks on an intergalactic adventure alongside a group of ambitious recruits and his robot companion Sox.
SPOILER WARNING PAST THIS POINT IN THE REVIEW. YOU HAVE BEEN WARNED.
This has to be my most anticipated animated film to come out in quite some time. The thought of a Buzz Lightyear origin voiced by Chris Evans seemed absolutely perfect to me and with Pixar at the helm, I know I could trust the people behind the project. However, this optimism on my part was extremely cautious. This all sounds fine and dandy, but would it actually be good or would it turn out to be a film made simply to appease nostalgia?
The two words I can use to describe this film are thrilling and fun. From the very start this film is edge of your seat thrills and some of the best sci-fi action in animation. This film is classic sci-fi in all of the best ways with some really nice callbacks to the toy from the original Toy Story. Not only is that action thrilling, but also a lot of fun. There is a really nice combination of both comedy and drama sprinkled throughout this story.
I for one am a big fan of the performances. I know the criticism people are giving to Buzz being recast from Tim Allen to Chris Evans, but I think the thing that people need to understand is that those two very talented actors are playing two different iterations of the character. Evans is the perfect Buzz Lightyear for this specific story bringing his own unique take on the character while still harkening to the original. While skeptical at first, I ended up really enjoying the additions of our side characters from Keke Palmer and Taika Waititi. The MVP of this film though, is Sox. You will continue to hear that from everyone who you ask, I'm sure of it.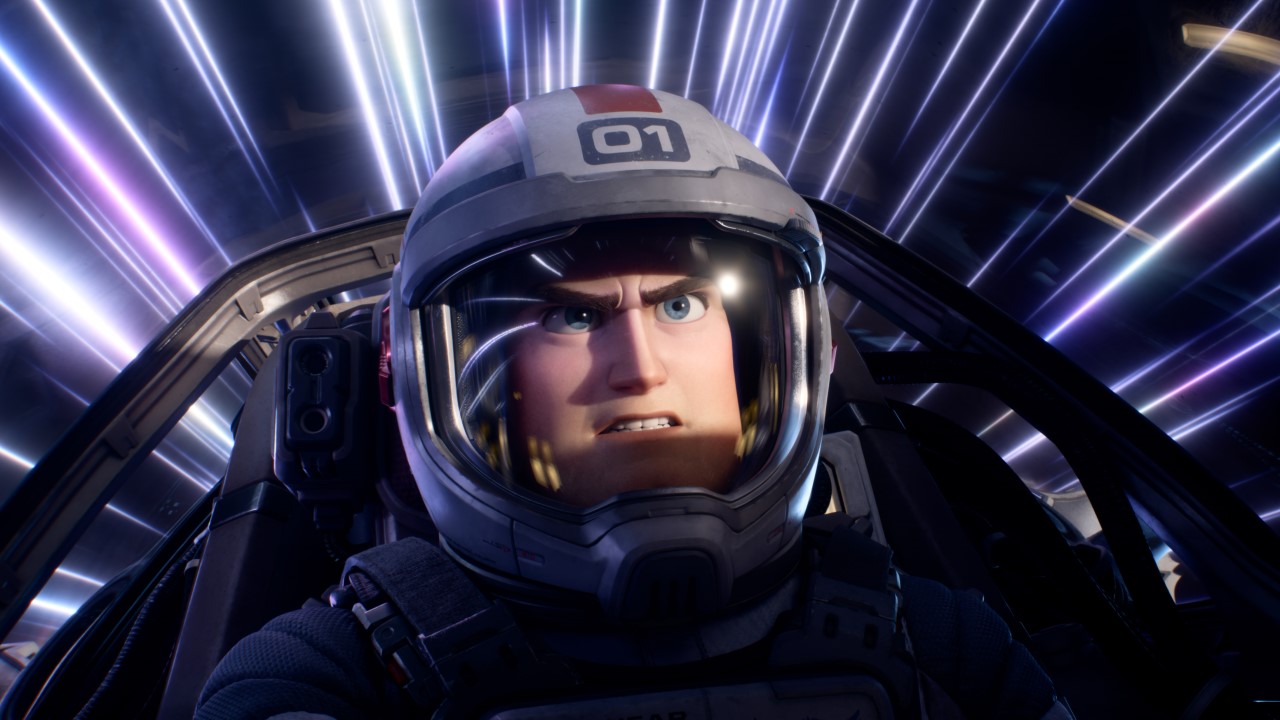 The one aspect of the film that I had to take some time to truly grasp was the twist near the end of the film. As we come to find out, the identity of Zurg happens to be a future version of Buzz who is out to do whatever possible to finish the mission he started, and in the end, erase the mistake he made at the start. At first, I was very skeptical of this direction, but after examining how it changes our Buzz's perspective, I can learn to accept the decision.
FINAL: In the end, there really is a lot to love about Lightyear. An action packed and thrilling sci-fi adventure from the first few minutes of the runtime. Chris Evans is a fantastic Buzz Lightyear and I really enjoyed the introduction of our next characters as well. The animation as always is stunning and the score was surprisingly very fitting and effective for this new adventure. The twist in the story took me a bit to actually buy into, but I really liked it for the character development of Buzz. A return to form from Pixar, if they even left at all. This will be a timeless film for all families.
Point Breakdown:
15 for Writing: 13
15 for Performances: 13
10 for Entertainment: 9
10 for Direction: 8
10 for Emotions: 8
5 for Cinematography: 4
5 for Score: 4
5 for Pacing: 5
15 for Technical: 15
5 for Rewatchability: 5
5 for Automatic: 5
Lightyear: 89/100

Jack Lautaret is a Banana Meter approved film critic, Host of the Jack Lautaret YouTube Channel and writer for Music City Drive-In. He is a member of the Online Film and Television Association. Twitter: @JackLautaret