Ambulance: Directed by Michael Bay
SYNOPSIS: Decorated veteran Will Sharp, desperate for money to cover his wife's medical bills, asks for help from his adoptive brother Danny. A charismatic career criminal, Danny instead offers him a score: the biggest bank heist in Los Angeles history: $32 million.
This is an odd film for me. I have no idea why I had it in my top 10 most anticipated films of 2022 coming into the year, but I was excited to see Jake Gyllenhaal, ready for some insane Michael Bay action and in all honesty, the trailer sold me. I love big action films that revolve around cars and car chases (the Fast and Furious franchise is one of my major guilty pleasures) so I was probably the most excited person for this film.
It was fine. This film is the definition of fine. For a film that was so incredibly simple, I have so so many thoughts. Let's start with the positives. When you go to a Michael Bay film, you expect to be thoroughly entertained with some of the best and most throughout. That is what you get in Ambulance. We spend probably 75% of the movie in the ambulance which means nonstop action from start to finish. I was intrigued and gripped from start to finish and that is all due to the kickass action. I really enjoyed the performances from Yahya Abdul-Mateen and Eiza Gonzalez who both brought nice emotion in their character arcs. Gyllenhaal on the other hand, I got a huge kick out of his performance, not because of the emotion or anything like that, but because of the major bonkers nature of his character.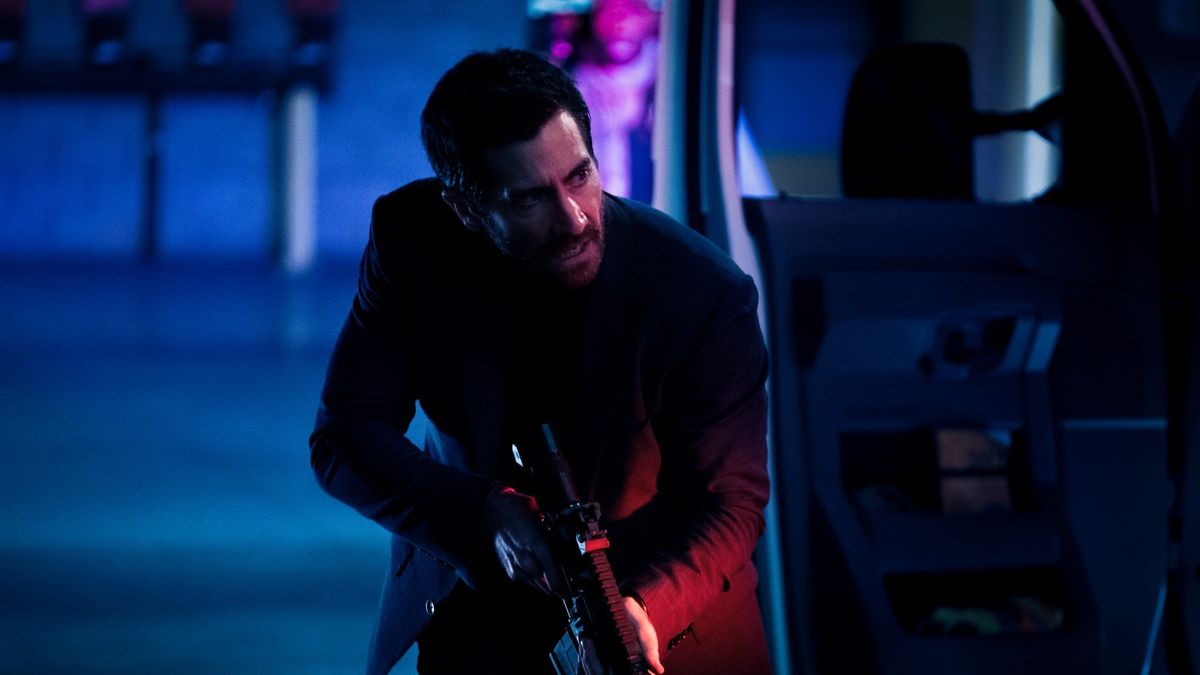 There isn't much to write home about in the writing. This is a fairly simple film to follow that lets the action drive the majority of the runtime. That is both a strength and a weakness. To its strength, it's easy to follow, therefore you can have a good time at the theater. For the negative, there isn't much substance. That can work with a film that is purely action, but only to a point. It felt bloated and prolonged at many points and lacking any real heart. The relationship between Gyllenhall and Abdul-Mateen's characters was not felt at all and I believe pretty poorly executed.
The editing is very jarring. Action can be edited and shot in a way that is easy for the viewer to consume, that isn't really done here. Too many extreme closeups and very quick editing. So many instances that actually made me almost sick in the theater. One last thought on the overall filming of the project. Who gave Michael Bay a drone, someone please answer that for me. TOO MUCH DRONE.
FINAL: Ambulance is the ultimate action film to check out this summer. Front to back action anchors the film with some nice performances to compliment the bonkers setting. Come for the action and unhinged Jake Gyllenhaal performance, stay for the nice emotional connection from Yahya Abdul-Mateen and Eiza Gonzalez. The writing is incredibly sloppy and the action is shot and edited rather poorly, but in the end, it is what it is, pure Michael Bay mayhem.
Point Breakdown:
15 for Writing: 8
15 for Performances: 11
10 for Entertainment: 9
10 for Direction: 8
10 for Emotions: 7
5 for Cinematography: 3
5 for Score: 3
5 for Pacing: 3
15 for Technical: 10
5 for Rewatchability: 3
5 for Automatic: 5
Ambulance: 70/100
Jack Lautaret is a film critic, Host of the Jack Lautaret YouTube Channel and the Founder of the Finatic Film Review Podcast. He is a member of the Online Film and Television Association. Twitter: @JackLautaret