The Winter Olympics are heading into the home stretch and the Super Bowl is behind us, that might mean some holes opening up in your viewing schedule. But which new show is worth diving into? Let this weekly post be your guide as I look at the pilot and second episode of new scripted series this Winter. Don't see a new show listed below? Check previous weeks.
Wednesdays:
Fairview, Wednesdays at 8:30 p.m. on Comedy Central (Premiered February 9)
About: The latest animated series for Comedy Central comes from Stephen Colbert. It's meant to be a send up of conservative small towns, I think. It's incredibly political, with the pilot focused entirely on COVID. The episode was a lot. The comedy didn't land, while the characters and characterizations felt like a dangerous type of parody. Whatever the intent, this feels mean-spirited and completely skippable.
Pilot Grade: D-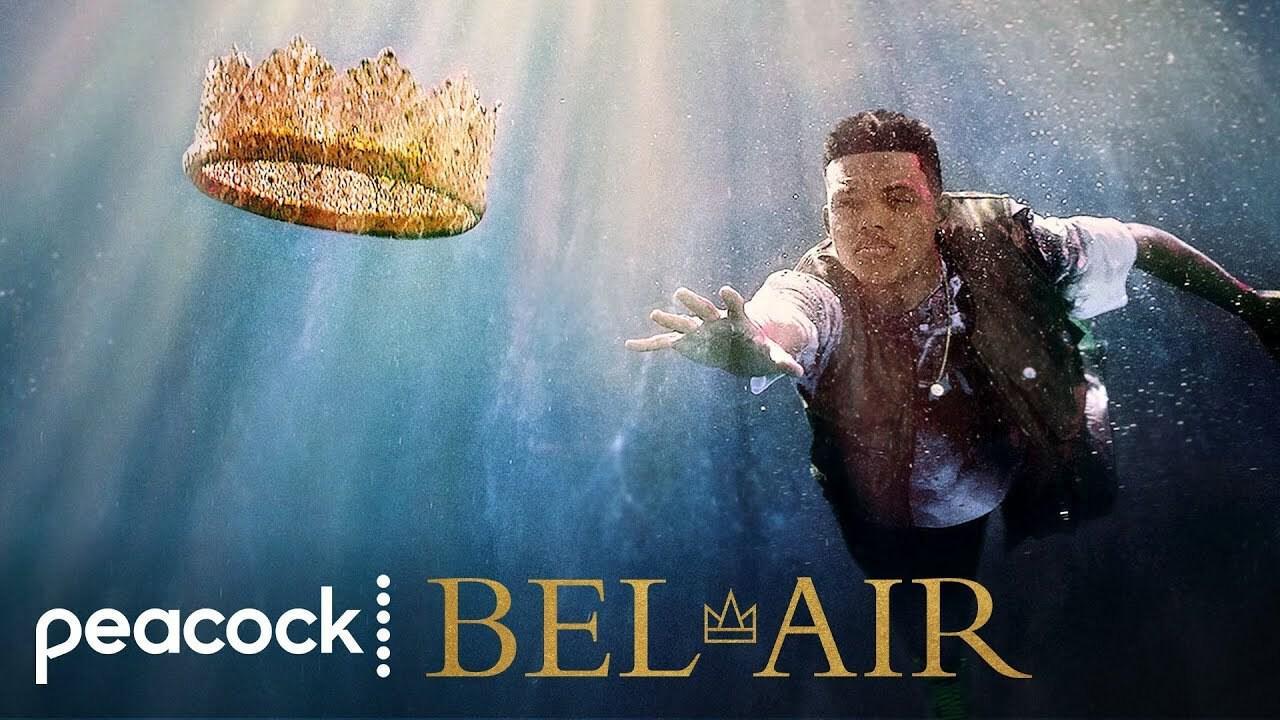 Thursdays:
Bel-Air, Thursdays on Peacock (Premiered February 13)
About: This new drama is one of the most anticipated new series for the streaming service Peacock, which launched on Sunday with the first three episodes to coincide with the Super Bowl, also hosted by NBC and Peacock. It's not uncommon for networks to use the Super Bowl as a platform to launch big new series, and it's inventive of NBC to do the same thing with its streaming platform Peacock. This is the re-make of the popular sitcom The Fresh Prince of Bel-Air, produced by Will Smith and starring Jabari Banks as Will Smith, a West Philly basketball star who gets in some trouble and gets shipped to live with his aunt and uncle in Bel-Air. While the original series was a fun and iconic comedy, this is like The OC lite. It wants to be dramatic a soapy, even ending the pilot with the rough and tumble outsider Will punching one of the popular jocks—in this case a Lacrosse player rather than someone who plays water polo. The first episode tried to work in some of the song lyrics from the original theme song along with setting up the new characters and world, but it didn't work. It lacked charm and didn't feel fresh or compelling. In place of Alfonso Ribeiro's goofy Carlton, we get Olly Sholotan playing a preppy Carlton who's superficial, kind of a jerk and doing drugs. These aren't the changes needed for this property. I was curious to see how it would play out, and NBC is clearly banking plenty on it, but this didn't work. This feels like a miss.
Pilot Grade: C
Second Episode: C-
Streaming Series:
The Girl Before, Now Streaming on HBO Max (Premiered February 10)
About: This mini-series, based on the novel from J.P. Delaney, centers on an architect (David Oyelowo) who has constructed a minimalist modern home. It was meant to be a home for him and his family, but tragedy struck, so he decided to rent it out to those who could qualify. We see two timelines, split by three years, as different women (Jessica Plummer and Gugu Mbatha-Raw) who are dealing with trauma that end up coming to live at the house. Both end up intertwined with Edward (Oyelowo), sharing a profile with his late wife. The first two episodes show both relationships moving along a parallel timeline as the mystery develops. The performances are quite good and the first two episodes set the stage for what's to come and draws you into the characters and the mystery. The series runs just four episodes, making it a perfect quick binge.
Pilot Grade: B-
Second Episode: B-
Inventing Anna, Now Streaming on Netflix (Premiered February 11)
About: When Shonda Rhimes, the producer that gave us Grey's Anatomy, among others, signed a deal with Netflix, it was a big steal. On Friday, Rhimes latest Netflix original offering—Inventing Anna—arrived. This wasn't the soapy revelation of Bridgerton, which was her first Netflix series and a sensation. This one is based on an article from Jessica Pressler about a real life grifter who conned Manhattan's elite before being collared and sent to prison. Julia Garner takes the lead here as Anna Delvey, said grifter, while Anna Chlumsky stars as the reporter that uncovered and exposed the story. This nine-episode mini series was released Friday and features a loaded cast with plenty of faces familiar to those who watch Grey's Anatomy or watched Scandal during its time. All that is fun, but it's mostly down to these two leading ladies, who do a decent job in the roles. But the episodes feel overly long—with seven of nine episodes running more than an hour, the finale running an hour and 22 minutes. The length would be fine if it was in service of a compelling story. Despite some decent performances and storytelling flourishes, this didn't pull me in. A two-hour documentary about Delvey would probably suffice for me, so a series running more than 10 hours feels like a weighty commitment. This is OK but hardly compelling, even during a slowish period of new releases.
Pilot Grade: C
Second Episode: C
Matthew Fox is a graduate of the Radio, Television and Film program at Biola University, and a giant nerd. He spends his free time watching movies, TV, and obsessing about football. He is a member of the FSWA. You can find him @knighthawk7734 on Twitter and as co-host of the Fantasy Football Roundtable Podcast.