Director -Josephine Decker
Writer – Jandy Nelson
Starring Jason Segel, Cherry Jones, Pico Alexander, Grace Kaufman,
Plot: A shy, teenage musician tries to keep things together in the aftermath of her older, more outgoing sister's death.
Valentine's Day is upon us and every streaming platform has decided to release a movie to get us in a loving mood. Well, except A24/Apple joining forces to release the emotionally charged The Sky is Everywhere which blends how we handle grief and finding love at the same time.
Lennie (Grace Kaufman) struggles to adapt to life after losing her sister; she can't figure out if she is coming or going, school is frustrating and home life isn't much better. From dropping from her chair in music class to growing close to her sister's boyfriend, everything Lennie does is trying to fill a missing void inside of her.
After experiencing a kiss between her and Toby, her sister's boyfriend, Lennie attempts to figure out what it means. It wasn't a typical kiss. She felt things; was it the comfort of knowing he knows how she feels or something more than that.
Loss is something that we all handle in different ways. We never quite understand why it happens, how we will overcome it, or what to do with the time we have on our hands. The Sky is Everywhere explores grief to highlight all of these unknowns and how we should cherish the time we have; how we should attempt to handle someone who is facing this grief. We can't fix the issue, and we can't force any outcome, we have to be patient, kind and be there when they need us.
Jason Segel as Big provided much-needed comedic relief at perfect times in the movie while also being the father-like figure to Lennie. Segel is always a welcome addition to any cast and highlights how good he can be in a blended role like Big.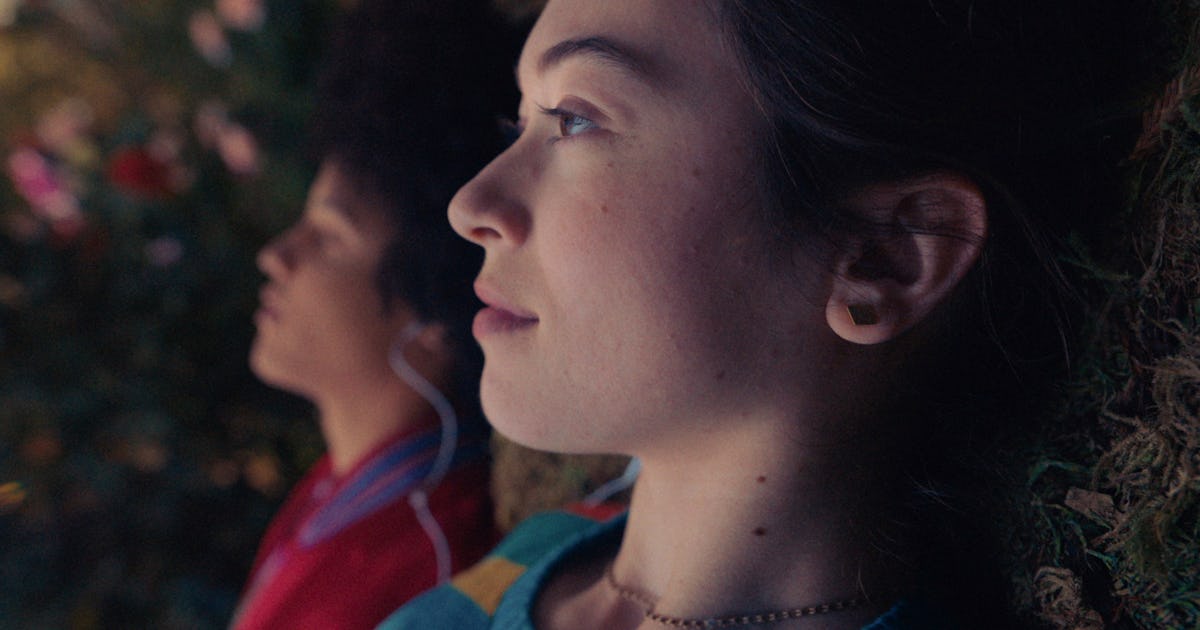 Joe (Jacques Coilmon) enters the picture and is incredibly smitten by Lennie. From the time we meet him to the journey of Joe and Lennie, Jacques Coilmon is a delightful addition to the cast. He radiated the upbeat personality that needed to clash with Lennie's struggles. Coilmon and Kaufman were a delight together on the screen, and I hope to see more of both of them soon.
As Joe slowly breaths life into Lennie, we start to see her flourish more and more every day. However, with the loss of her sister in the back of her head, and what happened with Toby, she can never fully become who she wants to be. Although I get where they were going with this storyline, I do think it might have overstayed its welcome a little.
Even with that being said, I can't rant and rave enough about how Jandy Nelson's script – based on her own novel – shows how we should handle those going through a loss. So we often press when we should back off, we ask too many questions when sitting in silence is okay. Grief is so complex, even deadly, and being kind is nice, but it is critical to just be present.
The Sky is Everywhere is not going to be an easy watch for a lot of people and that's where I think so many may miss this film, but overall, I rather enjoyed the story, the performances and the message it was conveying.
The Verdict: B+