Created by Christopher Miller and Phil Lord
Starring Tiffany Haddish, Ben Schwartz, Dave Franco, Sam Richardson, Ike Barinholtz, Ilana Glazer, Zoe Chao, John Early, Genevieve Angelson, Jamie Demetriou,
Plot: A retelling of the same night told through a different character's perspective, each with its own unique visual format and film genre to match the teller's personality
Debuts on Apple TV+ on January 28, 2022
If you solve this case, the room you escape is prison. – yasper
The show opens with a bang, and we see Xavier (Dave Franco) being shoved off the roof. Next, we see the intro to Detective Danner (Tiffany Haddish), who shows up at the scene of the potential murder.
The people at Franco's post-reunion party at his home are a cast of hilarious comedic actors. We find out Xavier was a star as we watch the news of a montage (HILARIOUS CAMEO here) of his life. Popstar, movie star, he was it all. As Detective Danner is trying to get an opening look at the members at the party, we get a brief introduction to the crowd of pointing fingers at each other.
Aniq (Sam Richardson) is the name of the first episode because we are getting the night's events from his eyes. Aniq is a quirky guy who came back to the reunion for love. He was in love with Zoe (Zoe Chao) and hoped to reignite that high school passion they once shared. Sam Richardson plays Aniq and as he sits across Detective Danner to tell the night's events, Richardson and Haddish are amazing together. Their back and forth banter is a true delight.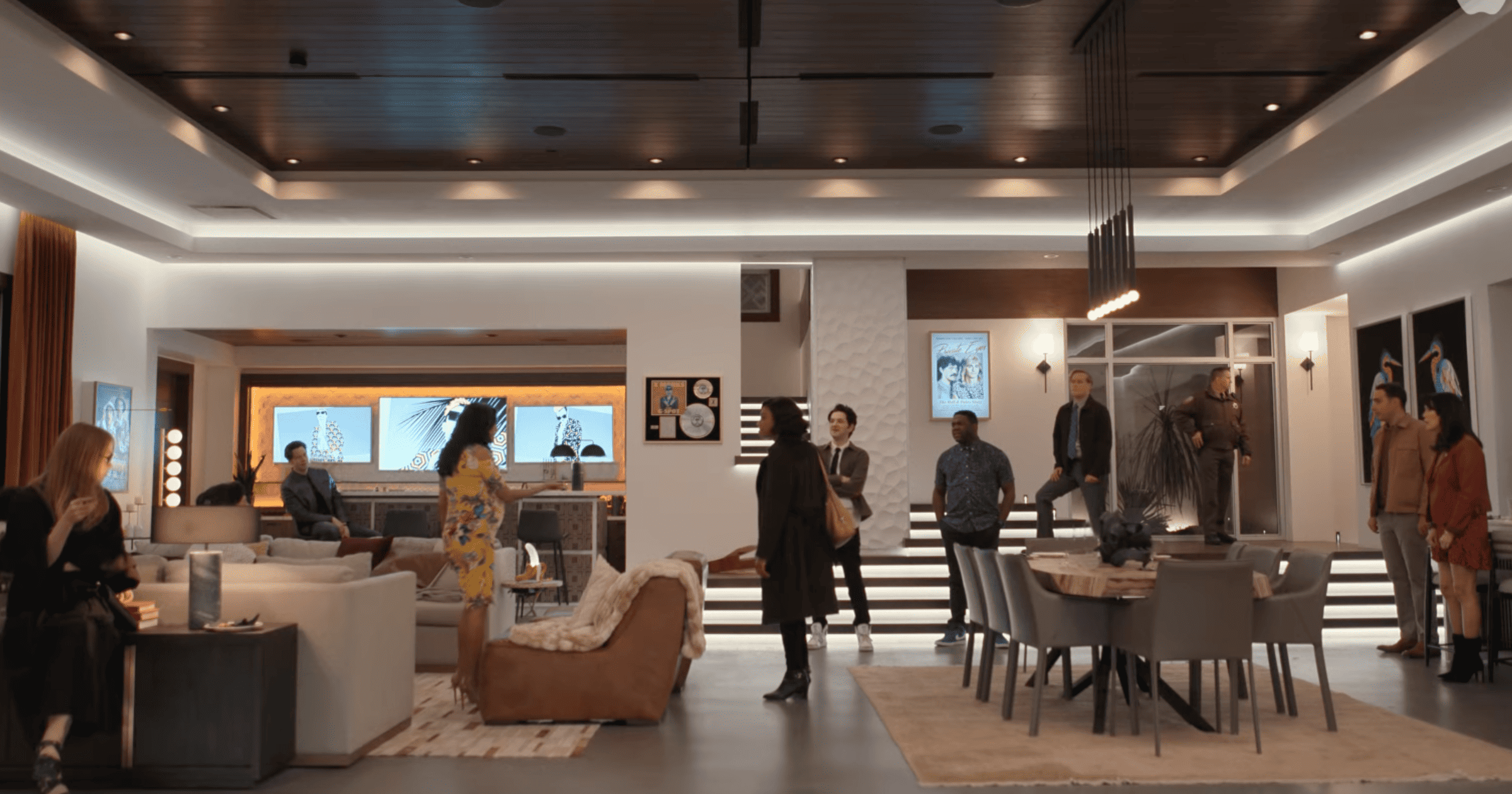 Early on, you can't help but be impressed with Dave Franco playing the eccentric over-the-top star Xavier, and this is the perfect role for him. In the first episode, the rest of the cast highlights some phenomenal casting and does a great job setting the tone for what is ahead on the show.
The whodunit has been done so many different ways but in a deep comedic way? Sure we saw Knives Out, which might have inspired this, but it is a full-blown comedy whodunit that sets it apart. I was dying of laughter several times throughout the first episode. Honestly, you can't ask for a better pilot. The laughs, the character introduction, the setup, I loved it so much! It quickly makes you want to move into episode two!
The Verdict: A