Read on for a spotlight on a few notable trailers for upcoming projects for all sorts of movie fans!
"Death to Metal" is promoted in FULL GORE and slasher craze. There's a fetus in this… in the trailer… skip it if you want lighter… different tones. You know who you are, people who like this:
Directed by Tim Connery and written by Kevin Koppes and Tim Connery, Wild Eye Releasing will finally debut release this direct-to-VOD in the US this December.
"C'mon C'mon" is noted as a "…warm family drama (that) strikes all the right emotional chords…" and feels like the opposite of the first installment of this article. It stars Joaquin Phoenix! Watch it!
Written and directed by Mike Mills, produced by Chelsea Barnard, Andrea Longacre-White, and Lila Yacoub. A24 will release this in select US theaters on November 19th.
Aaron Sorkin is directing, "Being the Ricardos," a story about the lives of Lucille Ball (Nicole Kidman) and Desi Arnaz (Javier Bardem) beyond "I Love Lucy." Imagining the dripping wit of these characters and Aaron Sorkin dialogue almost makes me feel sugar-rush-sleepy, but this gives more flavours of "Mank" with Kidman continuing a streak of efforts to disappear into larger-than-life characters:
Written and directed by Aaron Sorkin, produced by Todd Black, Jenna Block, Jason Blumenthal, Steve Tisch, Desi Arnaz Jr. and Lucie Arnaz, Amazon will release this in select US theaters on December 10th and on Prime Video December 21st.
Next we have "Portal Runner" which seems to be a high-concept, low-budget sci-fi adventure starring Sloane Morgan Siegel that I'm already disappointed with, but not because of the trailer. We don't see a lot of original concepts like this try to have fun while boasting a budget, and I sort of wish this were a different, "bigger" movie:
Directed by Cornelia Duryée and written by Tallis Moore, Terror Films will release this direct-to-VOD on December 10th, 2021.
"Springboard" claims to be the secret history of the world's first smartphone but seems to be an insight into the minds of a few excited creators who enjoy collaboration and inventiveness. The Verge is a website hosting the short for free and it seems to encourage its viewers to think a bit differently about the inspiration for the device in your hand (or on your lap…or table…killjoy):
Directed by Vjeran Pavic and executive produced by Eleanor Donovan, Dieter Bohn, and Nilay Patel. "Springboard" is produced by Mariya Abdulkaf and edited by Alix Diaconis but credited as being "made by The Verge." The full short is streaming only on The Verge's new app right now.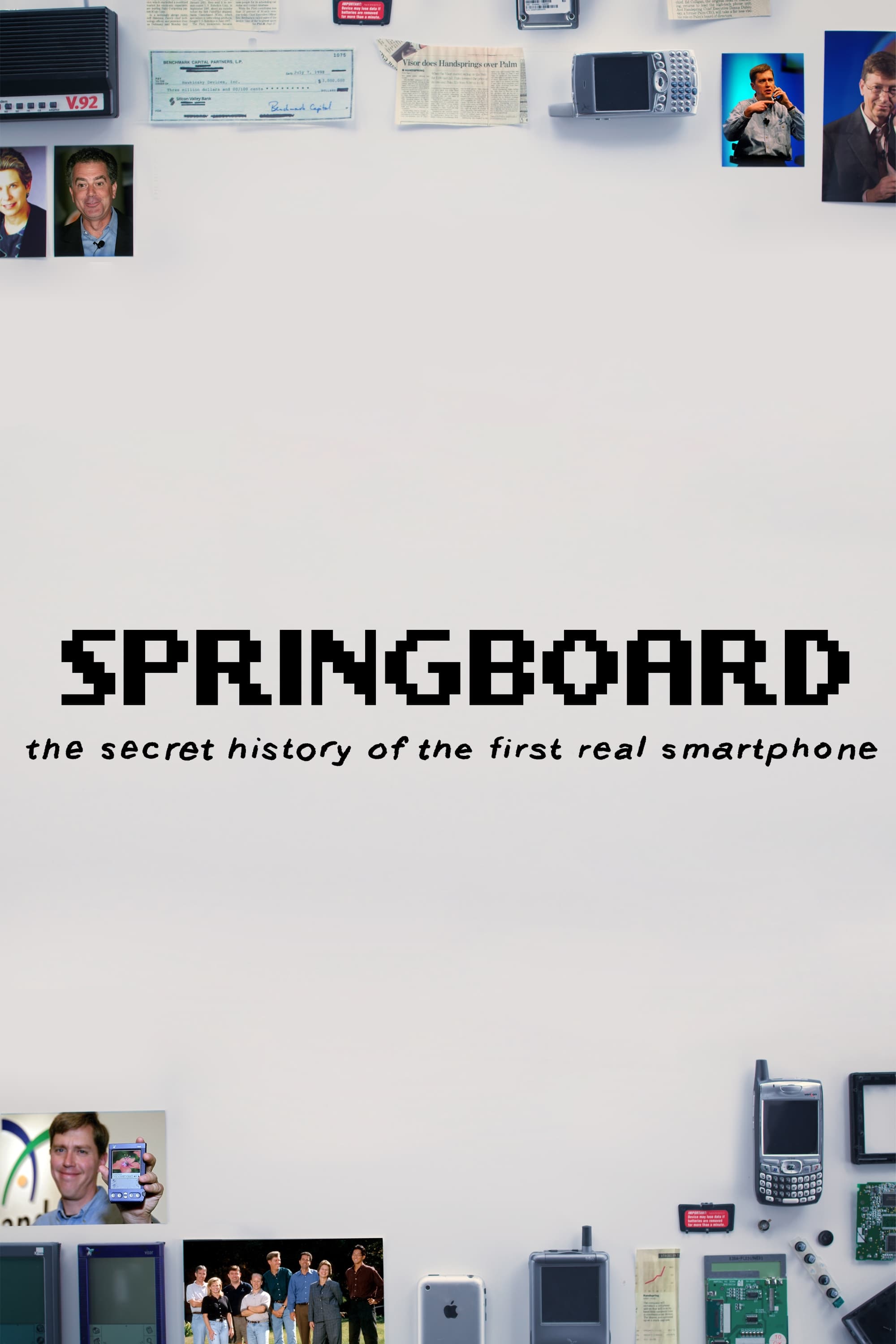 And Finally for this week we have "VOIR" that has been 'secretly' produced by David Fincher and David Prior as a series of reflections on cinema and significant motion pictures through video essays. It invokes the inspiration of seeing movies and falling into that world:
"Voir" features episodes directed by David Prior, Taylor Ramos, and Tony Zhou and is executive produced by David Fincher, David Prior, Ceán Chaffin, Joshua Donen, Neil Kellerhouse, Ross M. Dinerstein, and Ross Girard. This will premiere at the AFI Fest in LA this month and Netflix will release this for streaming on December 6th, 2021.