Director: Dan Mazer
Story by: Mikey Day; Streeter Seidell; John Hughes
Based on: Home Alone; by John Hughes
Starring: Ellie Kemper, Rob Delaney, Archie Yates, Aisling Bea, Kenan Thompson, Pete Holmes, Ally Maki, and Chris Parnell.
Plot: A married couple tries to steal back a valuable heirloom from a troublesome kid.
Sometimes in life, we try to get in the Christmas spirit with a fresh new take on an old classic, and sometimes we watch a movie that makes us never wish Christmas ever existed.
Max is the lucky kid left home alone because, you know, apparently parents go on vacations and forget their kids ever even exist. So they won't be winning parents of the year anytime soon. So he does what any kid does and calls his parents to come back and get him.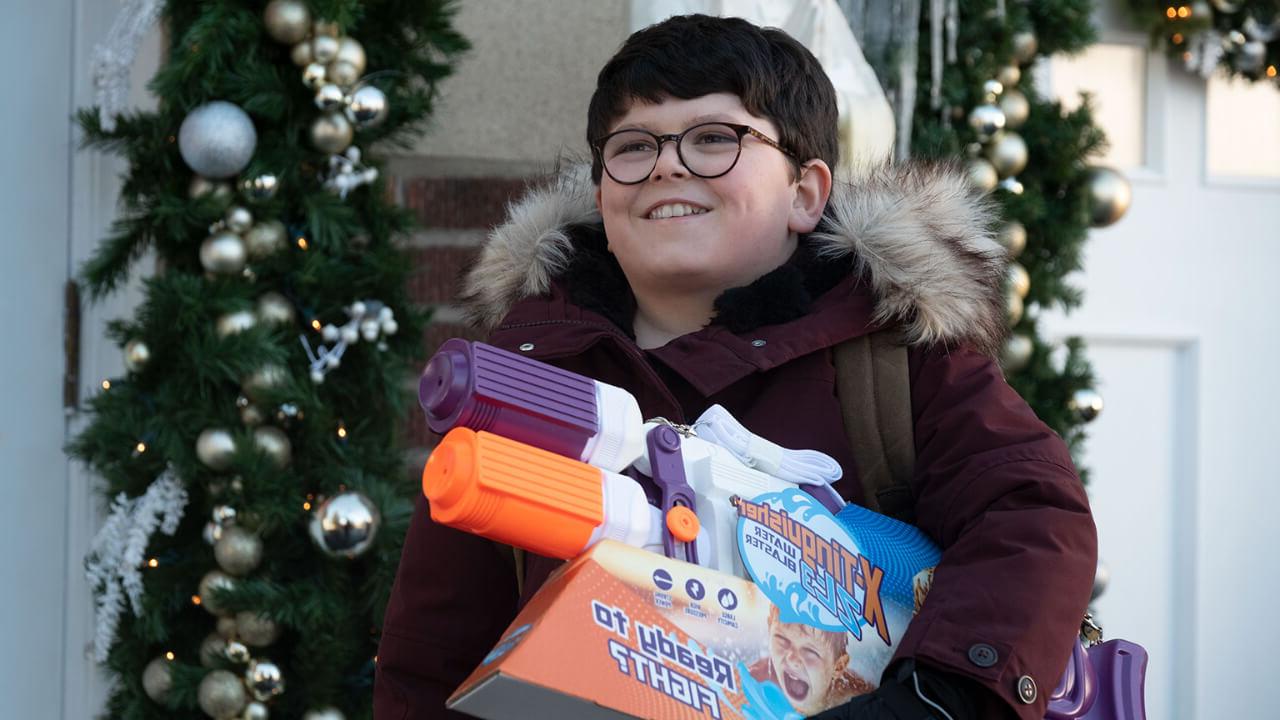 Sike. He tears the house up like a horrible child while Jeff, a gentleman Max met earlier, is freaking out that Max stole some dolls worth over two-hundred thousand dollars. So not only is the bad kid tearing up the house, but he is also a thief—way to go, Max.
I found out mid-way through the movie that the two-time Oscar-nominated writer Dan Mazer (Borat x 2) directed this film. I am floored by this, even more so cause he directed Bad Grandpa too. So what made Disney say, "this is our guy from that filmography."
I can't believe they are remaking classics; they are never as good as the original.

Jeff
Yes, this was a line in a movie in which they remade a classic. Ugh.
Well, a fun little cameo I won't spoil even though you can read the credits but don't because it's cool. I did like this little piece of writing. They did an excellent job of hiding why the cops aren't taking the home alone seriously.
Look, the jokes are about the same, the script is laid out relatively close, the movie is basically a modernized version of the original film. Archie Yates isn't bad as our new Macaulay Culkin. The jokes about him looking like Harry Potter were rather spot on, he did, but overall, he was fine in the role and did what was needed. The remaining principal members of the cast looked as if they had fun which made the experience enjoyable.
Kids will probably eat this movie up for probably the same reason we are up the original. We all love the idea of being home alone, eating anything we want, doing what we wish to, and causing mass chaos for people. Parents who are probably familiar with the original may try to shut it off and put the original on for them, but even at that point, they won't poke their eyes out if they watch the entire movie.
Choosing to watch Home Sweet Home Alone is the equivalent of getting McDonald's at 2 am when you are baked out of your mind, it's not a great idea and you'll regret it but you go for it anyway.
The Verdict: C