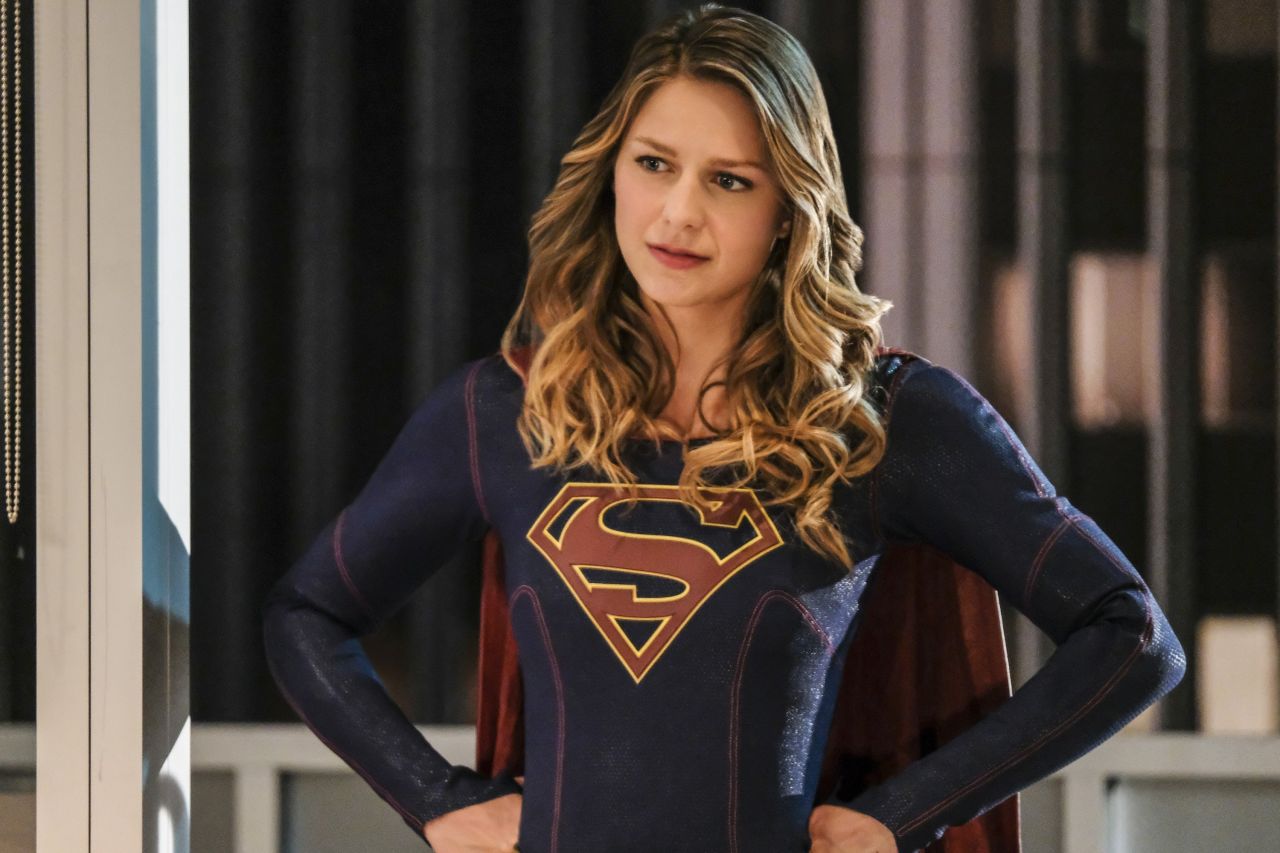 For the last six years, Supergirl has burrowed its way deep into our hearts with Melissa Benoist gracing the screen with joy, empowerment and hilarity. As the series draws to a close, all that's left to say is that dreaded goodbye, but before we do, let's reflect upon what made this show so special.
A New Beginning
Everyone knows the story of Clark Kent, recited time and time again only with a new face to the name. Though there are numerous live-action adaptations of the Man of Steel, Supergirl has been brought to life just three times thus far.
However, the narrative is changing. Doors are opening to more women leading a superhero franchise. Benoist is at the heart of the movement and exemplifies inspiration; she has set the tone for the 'Arrowverse' and it's manifesting across entertainment platforms.
2015 marked the beginning of a renaissance in a television niche once dominated by men. A redefining era of feminism and empowering female characters that networks had shied away from portraying. The representation of women channeling these roles was slim to none. Bookended by Marvel's equally short-lived Agent Carter (2015 – 2016) and Jessica Jones (2015 – 2019), Supergirl has become one of the longest running, successful female-orientated superhero shows.
Benoist's performance is thoroughly charming. She is made for the role, capturing the quirkiness of Kara Danvers and embodying the persona of courage with Supergirl. Standing tall and eager to seize the day, Benoist falls into a natural rhythm when portraying both sides to her character, excelling in conveying the passion and optimistic drive rooted within Kara.
She is good, pure even, as she battles with the weight of the world on her shoulders all whilst thriving as a sister, friend, and reporter. Her personality is genuine and Benoist makes it easy to connect with the character. While Clark grew up on earth, accustomed to humanity from infancy, Kara was made to adapt from a life she once had on Krypton. From this alone, she holds a deeper complexity to her evolution throughout the show.
"Hope, Help, and Compassion For All"
This is a chronicle of hope. A tale about redefining one's journey. Season 2 saw the introduction of immediate fan-favourite, Lena Luthor (Katie McGrath), who joined the series with a flair of determination in altering the Luthor legacy.
Similar to how Kara contrasts Clark, Lena opposes her family values. What was initially a three episode guest-arc developed into an indispensable role as a series regular for McGrath, expanding upon Lena's exploration of her true self and sharing a unique perspective on the relationship between a Luthor and a Super.
Their dynamic is wholesome and empowering. They quite literally take on the world together as their own lives intertwine. It is an energising take on the bond between two women on-screen and it is with gratitude towards Benoist and McGrath that a healthy connection could be established and persist over the years.
Lena is the companion Kara needs to ground her humanity, exposing her to a vulnerability that could not be found with anyone else. On the other side of the coin, Kara is a presence of optimism to Lena – a constant reminder that she is not defined by her name nor her family's actions.
Benoist and McGrath perfected a balancing act with their approach to their roles. The two play alongside one another flawlessly. Every scene shared by them is executed with raw emotion. They maintain a beautiful, natural chemistry that flaunts itself with little effort.
Their investment in the bond shines whilst conveying the copious layers to Kara and Lena's respective personalities. Previously perceived under the guise of the men who stood before them, both women emphasise the significance of individuality. The show is about hope and compassion, which is the epitome of Kara Danvers and Lena Luthor.
An Agent, a Dreamer, and a Guardian All Walk Into a Room
Sisterhood is a central theme that is revisited throughout. The series is open to displaying all forms of female relationships. Inclusivity is key with the beginning of season 2 offering a platform to the LGBTQ+ community through Alex Danvers (Chyler Leigh).
Progression with Alex's sexuality was handled authentically, depicting an emotional attachment and highlighting her acceptance of her own identity. Leigh's performance is graceful, adding strong elements of realism to her character's journey and relationships – both romantic and platonic – and Alex's coming out on the show remains as a rare truly honest moment on television.
Supergirl made history in its fourth season when Nicole Maines joined the cast as the first transgender superhero, Nia Nal/Dreamer. Maines is nothing short of a pleasure to watch. Her involvement with the show has opened countless possibilities for the future of the genre, displaying immense validation to those within the transgender community.
Nia's story is crucial in drawing awareness and educating viewers on trans identities. This is the sort of truth that needs to be recognised in storytelling, especially with mainstream shows, and Maines has humbly paved the way. Her advocacy prior to and during the show is greatly appreciated by thousands.
There are voices to be heard and series star, Azie Tesfai, did not shy away from endorsing them. Joining the writer's room in season 6, Tesfai addressed relevant matters of race and privilege. Reflecting on personal accounts introduced a harrowing principle to the episode; the conversations had on-screen are heavy but necessary.
It is a lesson not just to the characters but to the audience. Tesfai's Kelly Olson has always been a voice of reason, this time calling attention to the mistreatment of cultures and minorities. 'Blind Spots' hits close to home because of how sincere the writing is, illustrating that silence isn't always a convention of support, but Tesfai does provide an informative insight on how society can improve.
Villainous 'Reigns' and Cultural Division
Every hero needs a worthy adversary and, in six years, the only antagonist who truly matched Supergirl's tempo was Odette Annable's Reign. Delving into dual personalities, Reign's greatest battle was not with Kara but with her own better half, Sam Arias.
A game of cat and mouse ensues as Reign proves to be equivalent in wit and strength in a tense surge for control over Sam's humanity. Confronting a darker tone, Reign's arrival was an essential component in divulging a powerful narrative of self-worth. Annable's run on the show was sadly short-lived but she exceeded in setting the bar for rivals to come.
Corruption is the general consensus for all villains in the show. Determined to create a cultural divide, Sam Witwer gives a memorable performance as empathiser-turned-extremist Ben Lockwood/Agent Liberty in season 4. Lockwood is an acknowledgement that the imposing threat may be a confliction of virtue and illuminates the dangers of herd mentality.
The fourth chapter of Kara's journey is explicit in its political conviction of equality and human rights, sending out an influential message that sets the season up as one of the strongest to date – and it's partially because of the ethical relevance portrayed. Most storylines are implanted with significant undertones about the current climate of the world, embracing a progressive attitude as the series moves forward.
TV veterans, Jon Cryer and Brenda Strong, make for impeccable recurring baddies. The Luthor matriarch is devious, joining forces with her son in a bid to terminate alien life on earth. Lex may be the so-called mastermind but Lillian is the one pulling the strings. Where Lex is reckless, his mother is calculated, and their grand scheme is another clever anecdote on segregation within the real world.
Cryer's performance stands out. His take on Lex is eccentric. He is hilarious and callous all at once, it's almost impossible to dislike the charisma he brings to the part. Cryer has been a welcome addition to the series, reprising his role sporadically. Whenever Lex appears, chaos is sure to follow, but his inappropriately timed musical theatrics are entirely too entertaining. Ultimately, he is no match for Supergirl.
One Last Goodbye
Positive representation of female relationships are a rarity. Is there anything more satisfying than a scene dominated solely by women? That's exactly what the show succeeds in presenting. It is empowering to see that, no matter a friend or foe, every woman on the series serves a greater purpose. Individuality is prevalent.
Supergirl has been a validating experience for feminism. The world doesn't need another Superman; it needs the unapologetic assertion of Cat Grant (Calista Flockhart), the embrace of one's worth and independency, the optimism of Kara Danvers.
With thanks to Benoist, Tesfai, Maines and more, the future is promising for women of the genre, and it's essential to keep it that way. In the words of Cat Grant; "Let's prove to these thugs that we are strong, and we're united, and we are not going to be conquered."