Director: Matthias Schweighöfer
Writer: Shay Hatten
Cast: Matthias Schweighöfer, Nathalie Emmanuel, Ruby O. Fee, Stuart Martin, Guz Khan, Jonathan Cohen, Noémie Nakai,
Plot: In this prequel to "Army of the Dead," a mysterious woman recruits bank teller Dieter to assist in a heist of impossible-to-crack safes across Europe.
One of the things that jump at you from the go is the score. It felt very much like an uptempo heist film style of a score that brings the level of anticipation up a notch, which I liked. I also liked the beginning of this film because to match that uptempo heist film, and they had an edge of your seat challenge for many people trying to crack safes.
When you watch the Army of the Dead, you see a massive amount of action and huge set pieces that come with its big budget. With this being a prequel to that, you aren't sure what you will get, but honestly, it is a charming, grounded little heist film.
The cast is led by a delightful performance by the always great Nathaniel Emmanuel, who plays a charming leader of the pact Gwendoline. Her mix of humor and charm, added on how purely badass she was, blended with her ability to play off each of the other group members highlights her incredible ability to lead this film.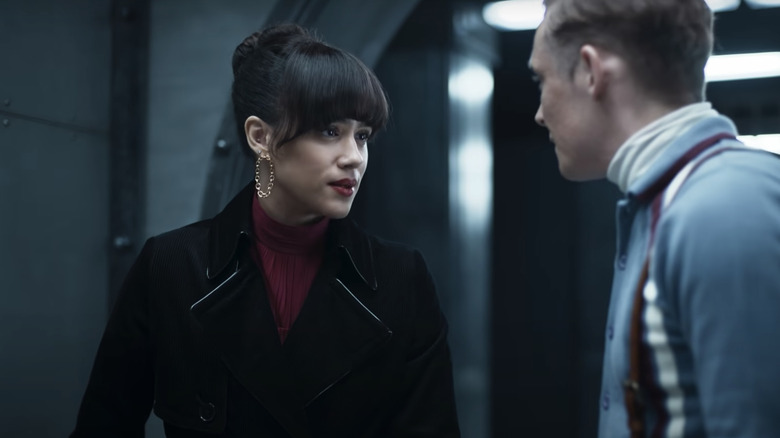 Her highlighted counterpart is Matthias Schweighöfer, who plays Dieter – his same character in Army of the Dead – is just a delight. He was fantastic in the original and his quirky, dorky sense of humor added with his brilliance within the role makes his performance in the prequel only show it wasn't a fluke. I love the exploration of his character.
If you know anything about a good heist movie, you know that the score is really what sets the tone. So we pair the man behind the music for smash hits The Spongebob Movie: Sponge on the Run and The Boss Baby: Family Business with the legend himself Hans Zimmer and they give a spunky, fun, thrilling score that genuinely enhances the film.
As someone who wasn't a fan of Army of the Dead, Army of Thieves is a well-made prequel that surprised me on so many levels. I loved the high I got from watching this movie, and I can't wait to revisit it again and again.
The Verdict: B
Releases on Netflix on October 29, 2021