You can't really talk about Quentin Tarantino's body of work without talking about Inglourious Basterds. For me, it is one of my favorite films of his filmography, so to find out it was coming out on 4K, I was excited to revisit this film in this quality.
SYNOPSIS
Brad Pitt takes no prisoners in Quentin Tarantino's high-octane WWII revenge fantasy Inglourious Basterds. As war rages in Europe, a Nazi-scalping squad of American soldiers, known to their enemy as "The Basterds," is on a daring mission to take down the leaders of the Third Reich.

OVER TWO HOURS OF BONUS CONTENT, INCLUDING:
Extended & Alternate Scenes
Roundtable Discussion with Quentin Tarantino, Brad Pitt and Elvis Mitchell
The New York Times Talk
Nation's Pride – Original Short
The Making of Nation's Pride
The Original Inglourious Basterds
A Conversation with Rod Taylor
Packing Thoughts:
The cover and the packaging didn't differentiate from the poster or cover that we have seen before. When studios come out with new versions or updated versions of a film, I wish they would change the cover to something unique, and highlight another look of the film.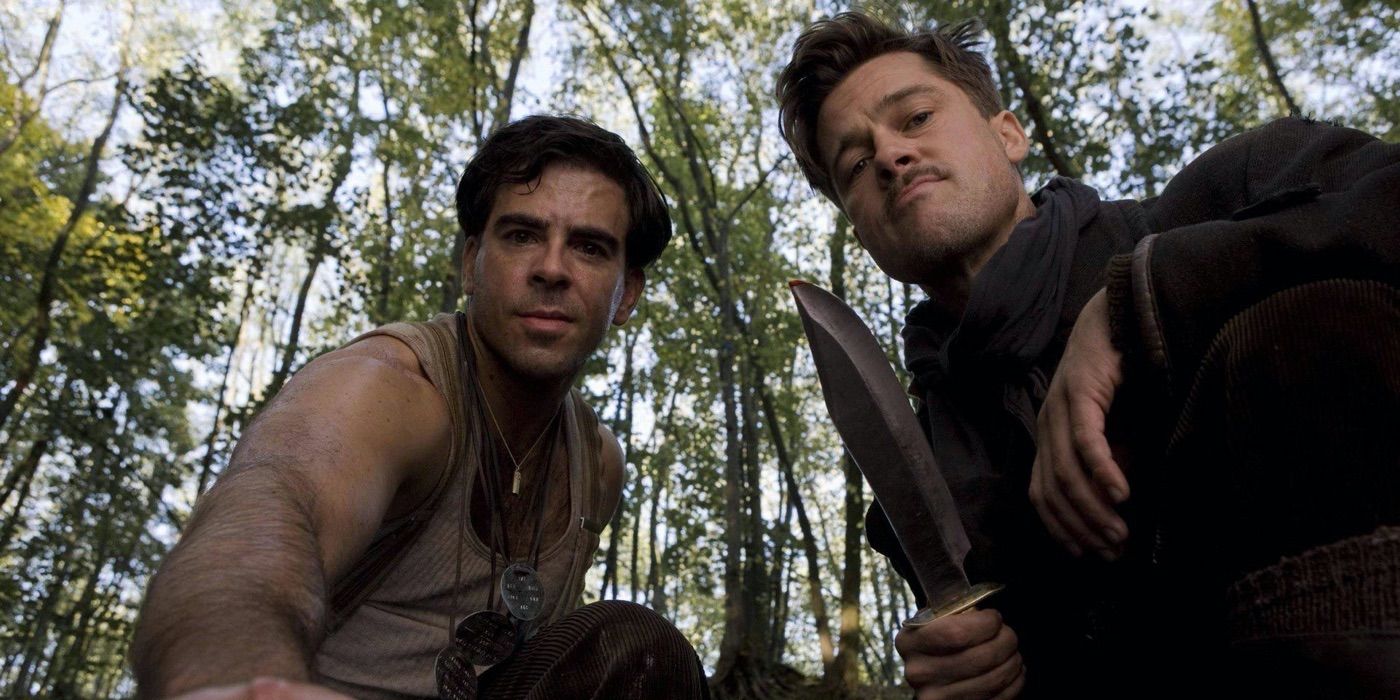 How it looks:
One of the more beautiful things about this film was the cinematography by Robert Richardson, who received an Oscar nomination for his work. With the 4K version, you genuinely get to see his art come to life in a way we've never seen before. Just stunning visuals and breathtaking color palette throughout the rewatch.
Bonus Content:
The price is worth it just for the conversation between Tarantino, Brad Pitt and Elvis Mitchell. Pitt talks about how the set is the church, the script is the bible, and Tarantino is god. It was not a slight at him either, and it was just how Tarantino crafts his style and how seriously he takes his work. I loved how freely Pitt talked about the entire project in front of Tarantino and was not phased by saying what was on his mind about the process. I could listen to Tarantino talk about filmmaking for days on end.
Another highlight was not just the addition of the Nation's Pride, but the making of the documentary with actors appearing as filmmakers and talking about the project. I reveal too many details, but it truly is classic.
Is it worth a purchase? Yes
I say if you are a fan of this film, you should definitely get it. The upgraded quality of the movie highlights the gorgeous cinematography in a way we've never seen before. The bonus content is just icing on the cake.