One of my most anticipated returns of any shows of the year is HERE!!!! I was beyond excited to see the return of The Morning Show, especially after the bombshell of a finale. The second season debuts on September 17, only on Apple TV+.
S2EP1: My Least Favorite Year
The last we saw Alex Levy and Bradley Jackson, they were uttering the words on the air, "We haven't been honest with you," as they exposed the scandals breaking down within the network. We pick up right where they left off in the post-showroom and formed a pact to stay together.
As we move on, we find out that Alex decided not to capitalize off the moment and Bradley is struggling with the run-of-the-mill news that she has to report in the morning. The pair have gone down two separate paths since the bombshell episode and both seem to be struggling to find their footing.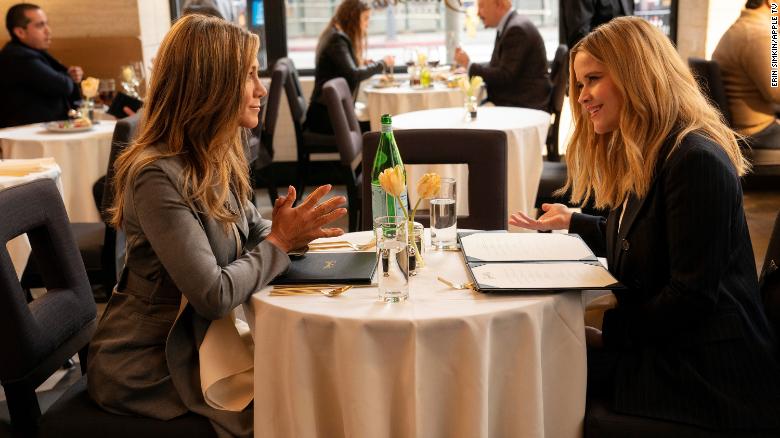 When you watch this show, you see the star power right in front of our faces and that to me is what makes this show work so well. The writing is very good, but the acting takes these little stories (and big) to another level with the brilliant acting by this insane ensemble. Whether they have a huge role or small, each actor showcases their importance to the advancement of the stories.
With the numbers down, Cory Ellison, our somewhat sleazy but extremely smooth network executive working behind the scenes to bring back the ratings, finds a new night show crew while trying to capture the magic of those final five minutes of the infamous show.
While I enjoy all of these characters, Billy Crudup in this role as this fast-talking, good-looking, intelligent, arrogant prick is the glue that holds this show together. I think the way he carries himself and the way he delivers the lines is phenomenal because he makes this character so unlikable and that's the sign of a fantastic acting job.
Season 2 opener delivers everything we loved about Season 1 while finetuning what they left behind and jumpstarting some new stuff. It started off with a bang and I can't wait to see what is ahead in the season.
The Verdict: A