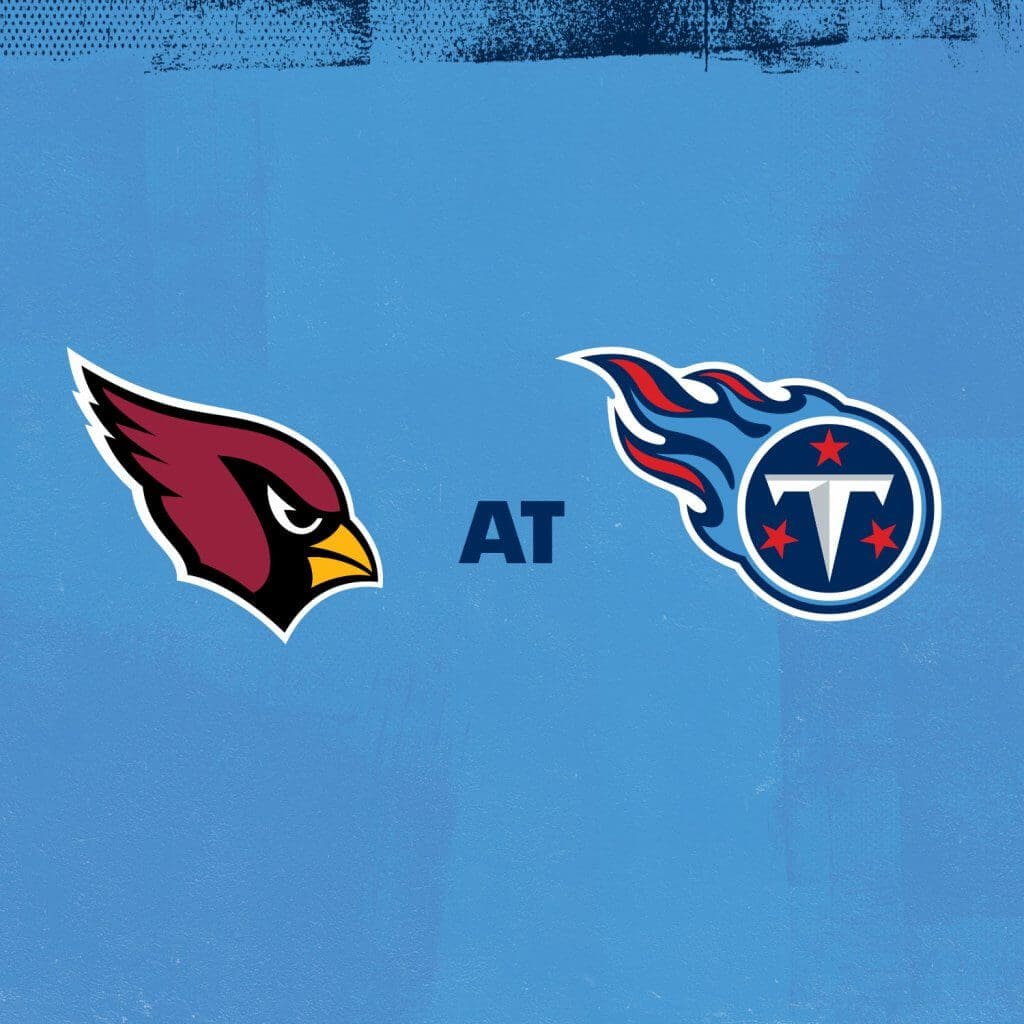 We're back, baby! The NFL has returned and did not do so subtly. The GOAT, Tom Brady, and possibly the comeback player of the year, Dak Prescott, went shot-for-shot last night in Tampa. Aside from Mike Evans and Ezekiel Elliott, nearly everyone put on a clinic. Amari Cooper, CeeDee Lamb, Chris Godwin and Rob Gronkowski all hauled in touchdowns. Can Tennessee vs. Arizona match the hype? The line on Titans-Cardinals is as big as they come this week. Despite being located deep in the heart of Chiefs country, I'm ready to turn this 'Red Friday' into a 'Blue Friday' and prep you (as I will every week) for the Titans' weekend ahead. Let's get to it!
News and Notes:
After the COVID-19 nightmare to begin the 2020 season, the Titans found themselves on the brink of another catastrophe following positive tests from several coaches and starters, including head coach Mike Vrabel and starting quarterback Ryan Tannehill. As of Wednesday, September 8, all of the Titans starters are off the COVID-19/Reserve list. The final dominoes to fall were center Ben Jones, and (2022 Pro-Bowler) Nate Davis. Whether this was self-inflicted or sheer bad luck, the Titans will seek to maximize this week of practice in terms of building chemistry.
Health is also of little concern for the Titans ahead of the season opener at home vs. Arizona. Backup RB Darrynton Evans will miss the first three weeks after being placed on IR, but UDFA Mekhi Sargent and journeyman Jeremy McNichols should be able to shoulder the load for a handful of touches on Sunday. Despite two off-season knee surgeries, WR A.J. Brown practiced in full Thursday, September 9. As ESPN NFL Nation reporter Turron Davenport tweeted, "AJ Brown was out there and he had naked knees." As of Week 1, the Titans are fully healthy and ready to live up to the high expectations for the 2021-22 season.
Very few surprises were discovered upon the release of the Titans' official depth chart. The team still has not committed to a starter at RT, but the competition between David Quessenberry, Ty Sambrailo, and Kendall Lamm will likely yield a competent starter. Rookie tackle Dillon Radunz will be brought in slowly. After taking a bounty of game reps at RG, it would appear the Titans staff is looking to build a future RT with versatility at other positions should they need to move him. Speaking of slow rookie starts, First Round selection Caleb Farley will not be starting for the team Week 1, even in nickel packages. While Jackrabbit Jenkins and Kristian Fulton will man the outsides, Chris Jackson is the likely starter in the slot, with Third Round rookie Elijah Molden playing meaningful snaps, as well. The Titans will rely on former camp standouts or high-pedigree players to live up to previous expectations. This defense will take significant strides forward if Rashaan Evans and Harold Landy can step up to 3-down roles.
Game Preview:
The Arizona Cardinals are my surprise pick from the NFC to not only win their division, but dethrone the Tampa Bay Buccaneers and represent the conference in the Super Bowl. As a dedicated 'fanalyst,' I am also expecting the Titans to win their division en route to the team's first Super Bowl appearance since the "one yard short" heartbreaker in Super Bowl XXXIV. With one of the highest over/under lines at 51.5, this potential Super Bowl preview will not be short on fireworks.
WR DeAndre Hopkins will return to Nashville where he tormented the two-toned blue for years while he played for Houston. Kyler Murray is one of the favorites to win the NFL MVP this year, and very well could be the top overall scorer in fantasy football. The Titans are not short of fantasy superstars in their own right, with two Top 5 options in RB Derrick Henry and QB Ryan Tannehill. If you drafted any of these guys, in addition to Arizona RB Chase Edmonds and Titans' wideout Julio Jones, you're starting them in this offensive bonanza.
If you're looking for a sleeper or a cheap DFS option, longtime Bengals-star A.J. Green could be peppered with targets. All reports out of camp are that he's in… brace for it… the best shape of his life. He's also reportedly ecstatic with not being the team's No. 1 wide receiver for the first time in his college and pro career. His season-long outlook may not be Top 36, but you can bet pretty safely he'll do so this weekend against the Titans.
Prediction:
I think the Titans take this one due to their offensive consistency. Both of these teams will ranked Top-3 last year in terms of offensive pace (Titans: second, Cardinals: third). The difference is that Tennessee did it with incredible precision in areas such as turnover percentage and Red Zone efficiency, as opposed to sheer volume from Arizona. The Cardinals started hot but then crumbled at the end of 2020, and while I think they will be one of the best teams in the entire NFL this year, I have to go with the home team here. Shockingly, I'm picking the Titans to win a barn-burner in Nashville on Sunday by a score of 38-28. Start your studs, hammer the over, and enjoy Week 1 friends!