The 2021 NFL Season is upon us and the Music City Drive In has you covered. We'll be previewing all 32 teams, as well as our picks for award winners and playoff participants each day through Monday, September 6. Check back daily at 4 p.m. EST for each new piece in our preview series.
For years, Bill O'Brien bet on himself. As both coach and general manager, he had the final say on crafting the Texans roster and how it played out on the field. Prior to 2020, he made his biggest gamble yet. He shipped star receiver DeAndre Hopkins off to Arizona, grabbing running back David Johnson and later receiver Brandin Cooks. He torched his future draft capital along the way, and it was clear 2020 would be his make-or-break season.
It didn't break O'Brien's way. He was fired after an 0-4 start, and the Texans limped to a 4-12 record, one of the worst teams in the NFL. It hasn't gotten much better this off-season.
Off-Season Changes
New general manager Nick Caserio joined the team first, and he's had a heck of a challenge. The team quickly released defensive standout J.J. Watt, who wanted to go somewhere to compete. He landed in Arizona, then star receiver Will Fuller went to Miami. It didn't take long for franchise quarterback Deshaun Watson to demand a trade. All this before new head coach David Culley could even get his feet wet.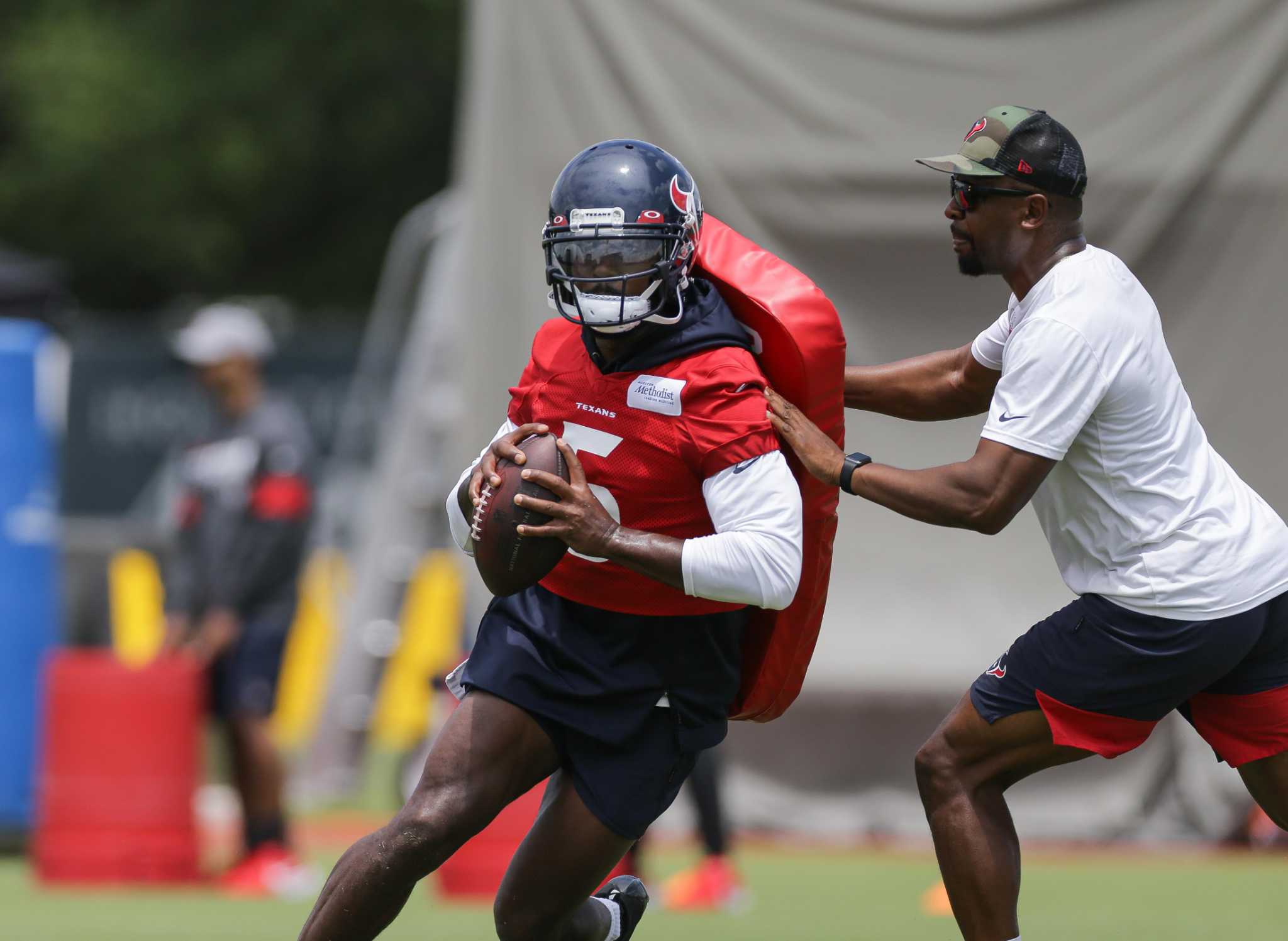 Things went from bad to worse with Watson, who is in the midst of a legal battle against a number of accusers who allege inappropriate conduct. That seems to have quelched his trade value and made it unlikely he plays in 2021, though he did report to camp on time. In preparation for his possible absence, the Texans signed veteran Tyrod Taylor and drafted Stanford quarterback Davis Mills, giving them some options. They also bulked up at running back, signing free agents Phillip Lindsay, Rex Burkhead and Mark Ingram to join Johnson.
At receiver, the team used a high pick on Nico Collins out of Michigan, and later spent a Fifth-Round pick on Miami's tight end Brevin Jordan. Just before Training Camp the team also made a trade with Chicago to acquire former Second-Round pick Anthony Miller. Miller has 134 receptions for 1,564 yards and 11 TDs in three seasons. In a nearly corresponding move, veteran slot man Randall Cobb was traded back to the Green Bay Packers. Now, Collins and Miller will join veterans Brandin Cooks, Keke Coutee and former Jacksonville Jaguar Chris Conley as the Texans' primary receivers.
Fantasy Projections
If Watson was going to start, even given the roster in Houston, he'd be a Top 12 option. His future is still a bit up in the air, so it is a risk. I currently have him ranked No. 11, but if you're taking a chance on Watson, or any of the Texans' fantasy assets, you need to have other options. If Taylor ends up the starter most of the season, he's a solid veteran option but given the state of the team I see him as no better than a QB3.
At running back, it's a crowded field. Johnson, Lindsay, Burkhead and Ingram have all been solid in the past and could all play a role. I tend to think it will come down to Johnson and Lindsay as the leaders of the committee. Johnson rushed for 691 yards and 6 TDs, catching 33 passes for 314 yards and 2 TDs in 2020. He finished as RB21. Lindsay had back-to-back 1,000-yard seasons to start his career before injuries hampered his 2020. Either could have RB2 upside, but I think given the split and the poor season I suspect Houston will have, I have both as RB4s. I think Lindsay ends up being the highest scoring back, but not by much. Johnson and Burkhead will likely be the receiving backs.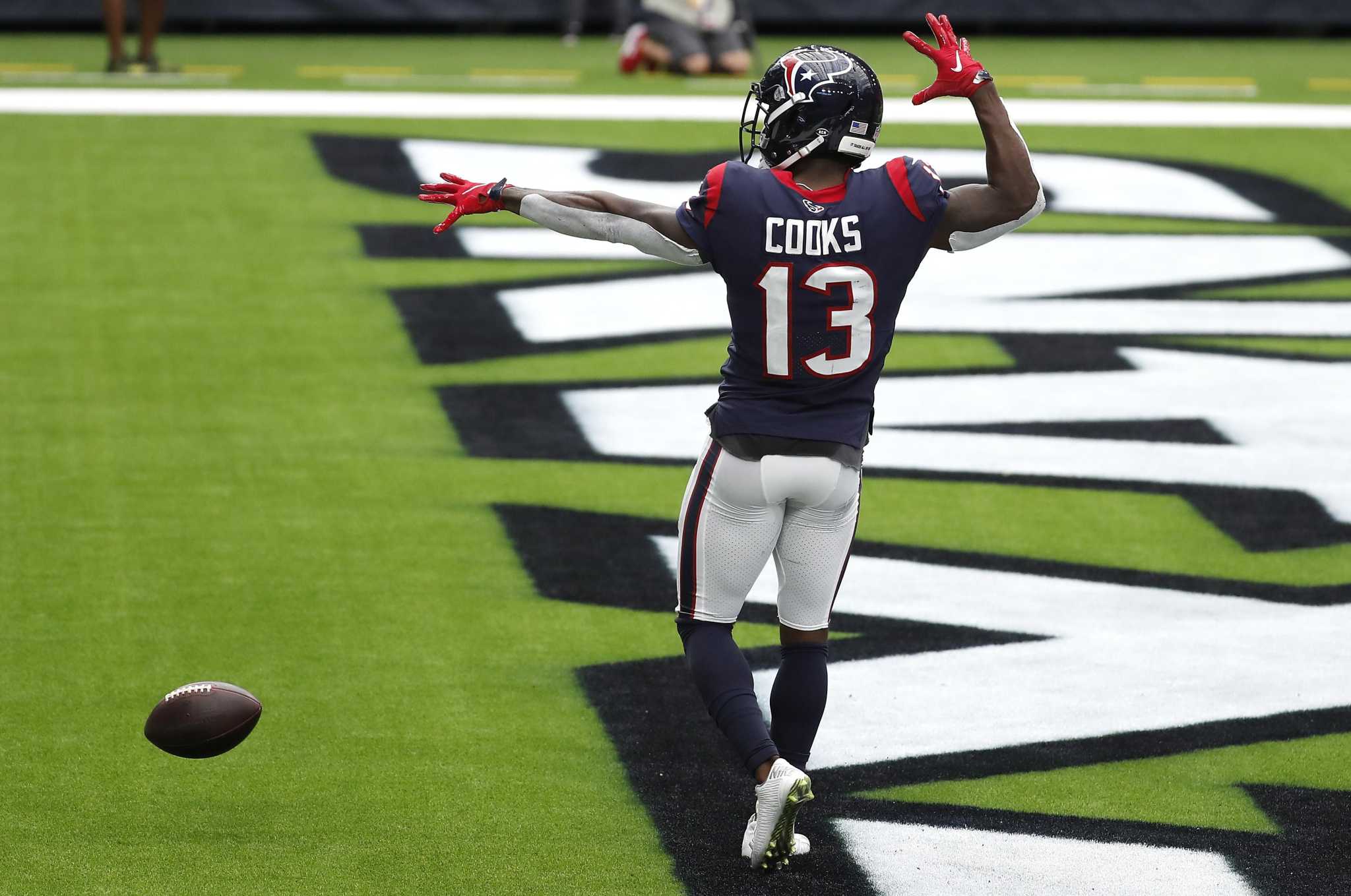 Among receivers, the standout is Cooks. He caught 81 passes for 1,150 yards and 6 TDs in 2020, good enough to finish as WR17. He's talented, but I don't believe in the offense. I think he leads the way but falls back to WR3 territory. Miller could also be interesting if he can break out with Houston, but he's a long shot for consistent value given the offense. Among the rest, I think Collins will have a decent season, while Conley and Coutee occasionally contribute. None of the three seem like reliable week-to-week starters. Among tight ends, Jordan Akins has caught at least 36 passes for 400 yards each of the past two seasons. He's capable of another TE3 season. Jordan is a good stash in dynasty leagues but I'm not sold he or Kahale Warring does much in 2021. In fact, I think Warring is squarely on the roster bubble and may not even make the final squad.
Prediction
The Texans weren't good in 2020 but I think they're worse in 2021. They're poor finish didn't give them any good picks in the draft since they'd all been traded. It will likely be a few years before this ship can get righted, especially given the tenuous nature of the Watson situation. If Watson doesn't play, I could see Houston finishing with the league's worst record. Even if Watson does play, I think a ceiling of five to six wins is pushing it.
Matthew Fox is a graduate of the Radio, Television and Film program at Biola University, and a giant nerd. He spends his free time watching movies, TV, and obsessing about football. He is a member of the FSWA. You can find him @knighthawk7734 on Twitter and as co-host of the Fantasy Football Roundtable Podcast.