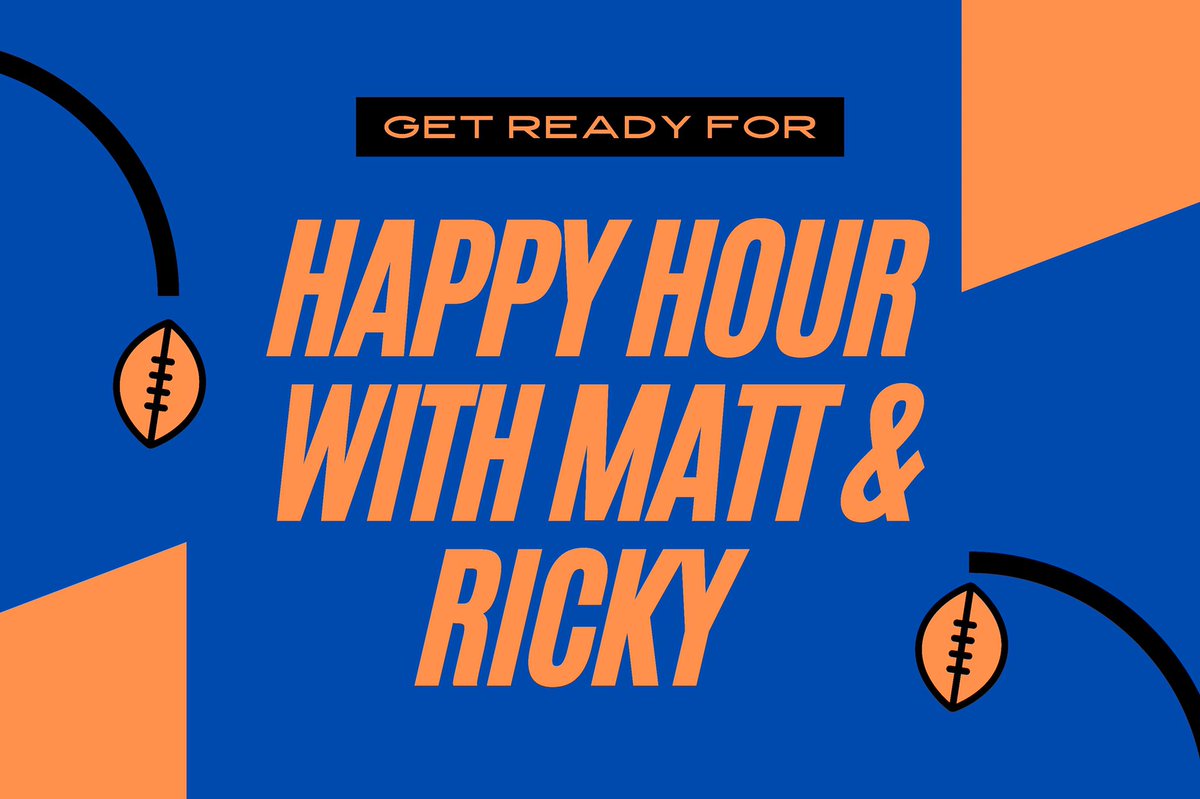 The 2021 NFL Season is just around the corner, it's time to look at how we think players will do in the upcoming season. While much of the off-season is dominated by dynasty trades, start ups and rookie drafts, the last bit is re-draft season. In re-draft season, it's the present year that matters most.
This season Ricky Valero and I will be offering season rankings and rankings for QBs, RBs, WRs and TEs each week. You can access our rankings here and be sure to catch our discussions each week on the Happy Hour Podcast on Fridays. Our debut episode, here, saw us focused on quarterbacks. You can hear our thoughts on that episode, but below I've offered some broad thoughts on my Top 36.
Quarterback is incredibly deep; with a number of guys I have in the QB2 range (13-24) that could make a leap. It's also in flux. We don't know what will happen with Deshaun Watson (I'm leaning toward him playing today but ask me tomorrow) and now Carson Wentz has a foot injury that will, at a minimum, force him out of training camp and pre-season. But here's where my thoughts on the QBs stand at this moment.
Top 5
1. Patrick Mahomes, Chiefs
2. Dak Prescott, Cowboys
3. Kyler Murray, Cardinals
4. Josh Allen, Bills
5. Lamar Jackson, Ravens
About: I could see making a case for any of these five to finish as QB1. I'm bullish on Dak and the Cowboys, but I think Mahomes feels like the safest choice at No. 1. I'm interested to see if Murray can take a big step forward this year.
QB1s
6. Aaron Rodgers, Packers
7. Justin Herbert, Chargers
8. Russell Wilson, Seahawks
9. Ryan Tannehill, Titans
10. Matthew Stafford, Rams
11. Deshaun Watson, Texans
12. Tom Brady, Buccaneers
About: If you followed my QB rankings from earlier this month, you know I've made some changes. I still love Herbert, but I slid him back to seven. I still think he's great, but I may have had my Herbert goggles on. I also dropped Tannehill a bit as I'm worried he can't sustain the seven rushing TDs that propped up his value. And, as noted, I put Watson back in the mix, dropping him as a low-end QB1 at this point.
Fringe QB1s
13. Baker Mayfield, Browns
14. Joe Burrow, Bengals
15. Kirk Cousins, Vikings
16. Trevor Lawrence, Jaguars
17. Jalen Hurts, Eagles
About: I think Baker is in for a heck of a year, and Burrow, too. They could easily jump into low-end QB1 territory for me. Cousins was QB11 last year, but it feels like this is more of the right range. Lawrence has all the tools, but I'm not as bullish on the Jaguars' offense. Finally, we see Hurts, who I've mentioned I don't believe in. We've seen middling QBs put up fantasy numbers before, so I can't argue with the logic. He also has rushing to help. Some have him in QB1 range, I initially had him at QB23 but I've come up. This is about as far as I can move.
QB2:
18. Derek Carr, Raiders
19. Matt Ryan, Falcons
20. Tua Tagovailoa, Dolphins
21. Sam Darnold, Panthers
22. Carson Wentz, Colts
23. Ryan Fitzpatrick, Washington
24. Ben Roehtlisberger, Steelers
About: These are all guys that should provide solid returns when it comes to Superflex leagues. Carr was QB13 in 2020, and I like his steady value a lot, but I came down a little on him due to not likely having the ceiling. Ryan is hurt by the loss of Julio Jones, while Tua, Darnold and Wentz are all still learning. If Wentz misses significant time, he'll be off the QB2 list entirely. I am also leery about him missing pre-season. Finally, we get the veterans in Fitzpatrick and Roethlisberger who don't offer rushing but should be decent QBs with good weapons.
QB3:
25. Drew Lock, Broncos
26. Zach Wilson, Jets
27. Daniel Jones, Giants
28. Justin Fields, Bears
29. Jimmy Garoppolo, 49ers
30. Jared Goff, Lions
31. Jameis Winston, Buccaneers
32. Cam Newton, Patriots
33. Mac Jones, Patriots
34. Taysom Hill, Buccaneers
35. Andy Dalton, Bears
36. Trey Lance, 49ers
About: Here we come to guys I'm not sold on that still have potential. Given the rise of Superflex, all these will be rostered and you'll play them at some point. This includes veterans in bad situations (Goff), question marks (Lock, Jones), time shares (Winston, Hill, Dalton, Fields, Newton, Jones) and a rookie learning on the job (Wilson). There is some potential here, but I'm less set they're consistent value in 2021.
Matthew Fox is a graduate of the Radio, Television and Film program at Biola University, and a giant nerd. He spends his free time watching movies, TV, and obsessing about football. He is a member of the FSWA. You can find him @knighthawk7734 on Twitter and as co-host of the Fantasy Football Roundtable Podcast.