It's July, so naturally we're ever so close to the NFL Season but still so far away that news is sparse. To help fill the void, I decided to look at some all-time selections at six different positions—Quarterback, Running Back, Wide Receiver, Tight End, Defense and Coaching. Over the next six weeks, I'll be giving my Top 10 at each, concluding today with the Top NFL Coaches.
Before we jump in, I thought I'd share a bit about this process. First, I was born in 1981 and have been watching football since the mid-to-late 1980s. The NFL has been around a lot longer, but in order to make sure bias doesn't play too big a role in choices, I've limited this look back to the last 41 years, since 1980. Second, this is a subjective list. While I consider stats, performance and metrics, I'm the one doing the evaluation, so ultimately it's my list. I encourage you to share your own thoughts and criticisms each week in the comments.
Now, on to the list. The group will appear in ascending order, beginning with one or two each week that just missed. On to this week's list!
Just Missed: Bruce Arians (Indianapolis Colts, 2012; Arizona Cardinals, 2013-2017; Tampa Bay Buccaneers, 2019-)
Stats: 67-44-1 Career Record
About: Arians is a coach I love. He doesn't have a long or varied head coaching career but he's been successfully everywhere he's been. As an Interim Coach for the Colts, he went 12-3 and took them to the playoffs. In Arizona, he turned the Cardinals around and was a strong playoff contender for a number of years, even reaching the NFC Championship Game. With the Buccaneers, he lured away Tom Brady and won that elusive Super Bowl in February. Prior to becoming a head coach, Arians was a great offensive coordinator and quarterback whisperer for decades in the NFL. I think he's one of the most under-rated coaches in the modern game. He was also Coach of the Year in 2012 and 2014.
10: Marv Levy (Kansas City Chiefs, 1978-1982; Buffalo Bills, 1986-1997)
Stats: 143-112 Career Record
About: A theme of these posts has been my admiration for the 1990s Buffalo Bills. They don't get a lot of acclaim any more because they never won a Super Bowl, but they were a dominant group that made it four years in a row. If you read my Binge Watch column, you'll know I strongly recommended The Four Falls of Buffalo yesterday, which is about the team. Levy was the guiding force of that group, coaching there for 12 years in a Hall of Fame career. He was great for the Bills and makes the list for me.
9. Tony Dungey (Tampa Bay Buccaneers, 1996-2001; Indianapolis Colts, 2002-2008)
Stats: 139-69 Career Record
About: Dungey was a great player and turned into a great coach. He began his career as a Defensive Coordinator in the 1980s, coaching for the Steelers and Vikings in that capacity before getting his first head coaching shot in Tampa Bay. He made the Buccaneers—once a laughing stock of football—into a contender but couldn't quite get that Super Bowl. The year after he left, Jon Gruden earned a Super Bowl title, likely thanks to all the ground work Dungey laid. Dungey moved on to the Colts and made a great team with Peyton Manning, finally winning that Super Bowl with the Colts in 2006 before he retired two years later. He was one of my favorites to watch and is a heck of an analyst now.
8. Mike Shanahan (Los Angeles Raiders, 1988-1989; Denver Broncos, 1995-2008; Washington Football Team, 2010-2013)
Stats: 170-138 Career Record
About: Shanahan is a personal favorite for his long tenure in Denver. First he came to coach offense then, after a stint as the Raiders' head coach and Offensive Coordinator for a Super Bowl-winning 49ers team, he returned to Denver. The most successful period in the history of the Broncos came with Shanahan at the helm, and his coaching tree even led to Gary Kubiak, who won Super Bowl 50. He won two Super Bowls in Denver and continues to have coaches that worked with him and run his system impact the game today. I loved watching him as a coach and will always be grateful for his time in Denver.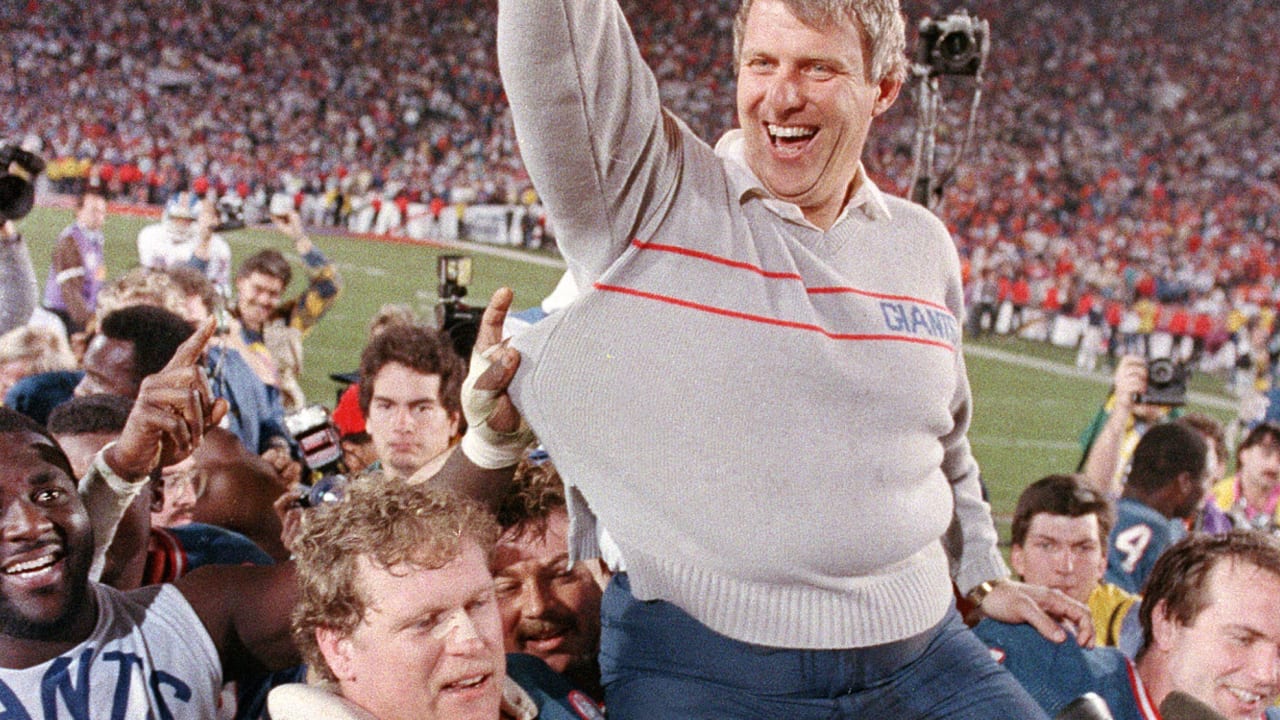 7. Bill Parcells (New York Giants, 1983-1990; New England Patriots, 1993-1996; New York Jets, 1997-1999; Dallas Cowboys, 2003-2006)
Stats: 172-130-1 Career Record
About: Parcells was a fiery leader who enjoyed great success as a head coach. He led four teams, including two sets of division rivals, and won two Super Bowls in his Hall of Fame Career. He was also Coach of the Year in 1986 and 1994. I remember his days at the Giants, which were probably his best teams. He also had a successful stint with the Patriots, taking them to a Super Bowl, and with the Jets, going to an AFC Championship Game. He didn't have that kind of success with the Cowboys, but it was still memorable. He was a great coach and fierce competitor. He was also a decent front office guy.
6. Jimmy Johnson (Dallas Cowboys 1989-1993; Miami Dolphins, 1996-1999)
Stats: 80-64 Career Record
About: Johnson didn't last an incredibly long time, but he burned brightly during the time he was in the league, especially with the Cowboys. He built them from a near winless team to a two-time Super Bowl champion, and if it were not for the conflict with Jerry Jones it's fair to wonder how much more success he could have enjoyed. He's a larger-than-life personality that didn't really thrive with the Dolphins. Nevertheless, he has had a great second career as a Broadcaster. Johnson is in the Hall of Fame and was Coach of the Year in 1990.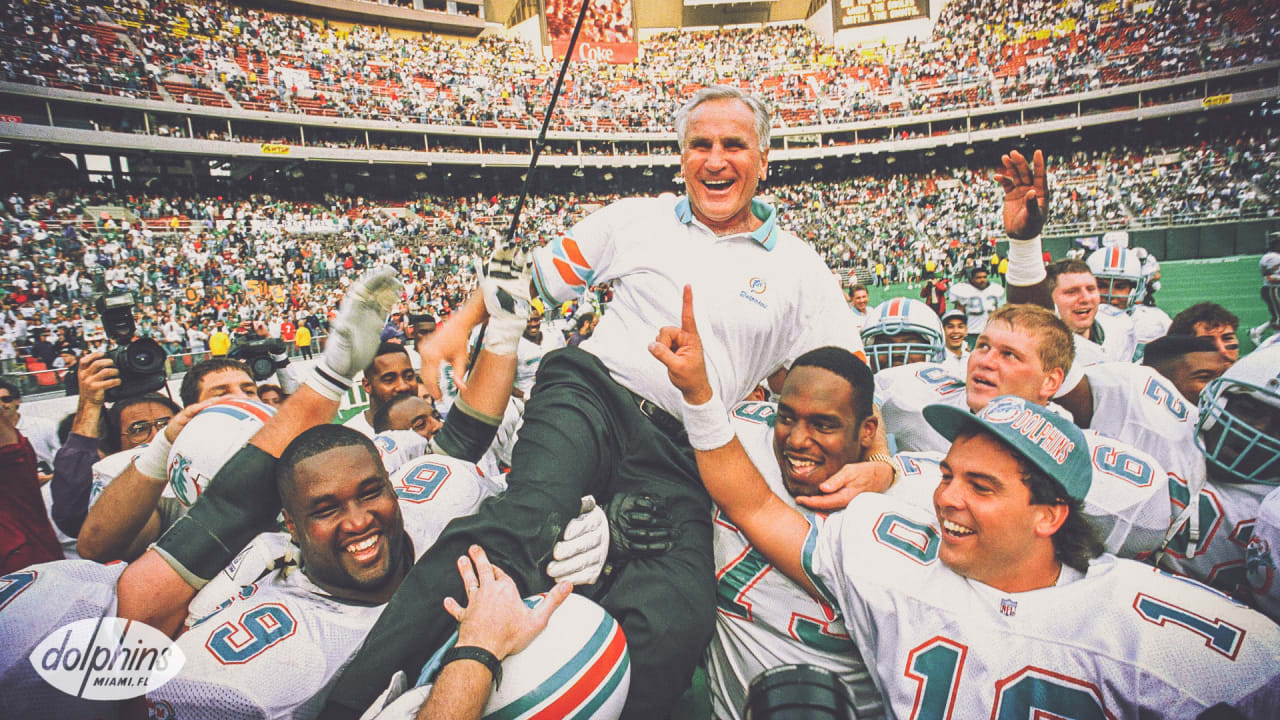 5. Don Shula (Baltimore Colts, 1963-1969; Miami Dolphins, 1970-1995)
Stats: 328-156-6 Career Record
About: Shula's time started before I was born, but his career lasted well into my days watching the NFL. So, he naturally makes the list. It's arguable that his best coaching days preceded my fandom, but I loved watching him coach Dan Marino and the Dolphins. He is in the Hall of Fame, has 328 career victories and was Coach of the Year four times, in 1964, 1967, 1968 and 1972. He was also the coach of the undefeated 1972 Miami Dolphins, which remains the league's only undefeated team. His 26-year tenure in Miami is also beyond noteworthy.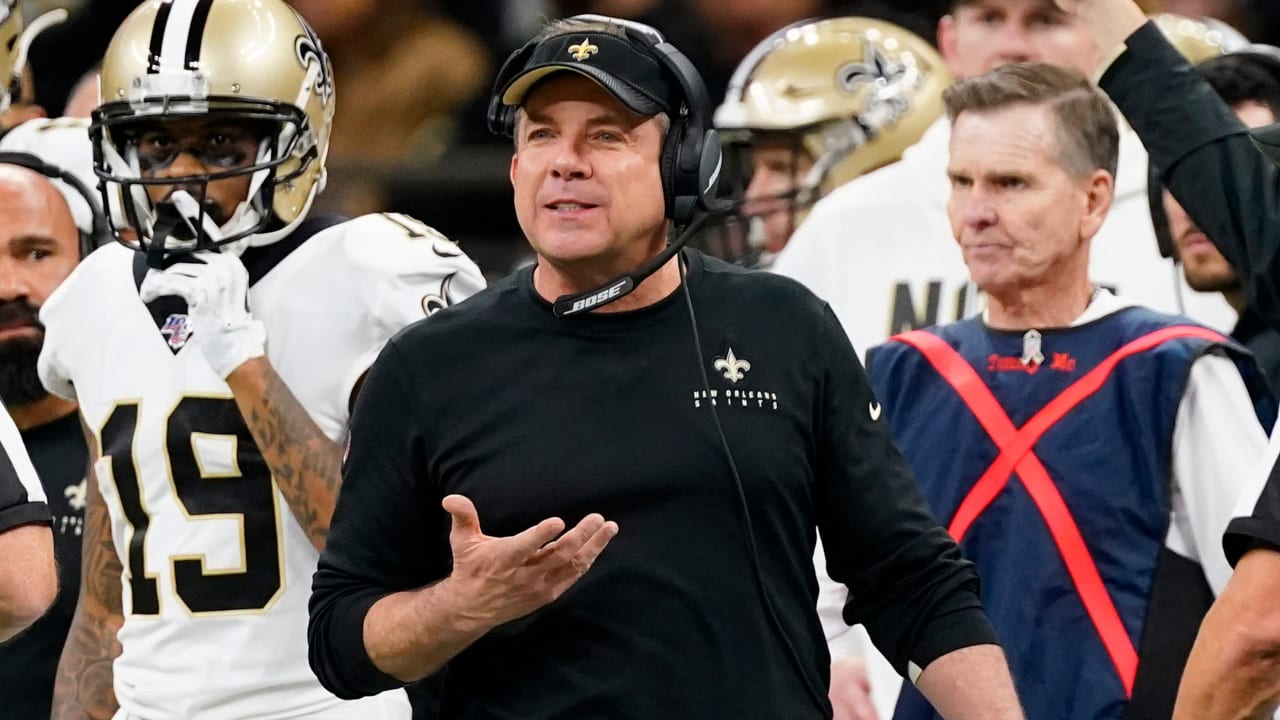 4. Sean Payton (New Orleans Saints, 2006-)
Stats: 143-81 Career Record
About: Payton is a fun an innovative coach. He was the Assistant Head Coach with Parcells and the Cowboys prior to becoming Head Coach for the Saints, a post he's been for 14 years and counting. His partnership with quarterback Drew Brees has been great, as he was named Coach of the Year in 2006 and won the Super Bowl following the 2009 season. I love his consistency and think he's one of the best coaches working in the game today. I'm excited to see what he does in this post-Brees era.
3. Andy Reid (Philadelphia Eagles, 1999-2012; Kansas City Chiefs, 2013-)
Stats: 221-130-1 Career Record
About: Reid is one of the best coaches in the game today. In his years with the Eagles, he built that program into one of the best in the NFL. He frequently went to the playoffs, appearing in an NFC Championship Game and even a Super Bowl. But he was never able to snag that elusive title. He finally got it in Kansas City with Patrick Mahomes. The Chiefs have been in three straight AFC Championship Games and consecutive Super Bowls, and they show no signs of slowing down. Reid is a great coach who has been successful throughout his NFL career. He was named Coach of the Year in 2002 and should be a lock for the Hall of Fame.
2. Bill Walsh (San Francisco 49ers, 1979-1988)
Stats: 92-59-1
About: This is another coach who is narrowly in my window of fandom, but he made it in there and he makes the list. Walsh, in a lot of ways, revolutionized the game. He is largely responsible for the West Coast offense, and though he only served as a Head Coach for a decade, was incredibly successful. He won three Super Bowls, was Coach of the Year in 1981 and is in the Hall of Fame.
1. Bill Belichick (Cleveland Browns, 1991-1995; New England Patriots, 2000-)
Stats: 280-136 Career Record
About: Belichick is the greatest coach of all time. He was blessed to team with Tom Brady, but he's built and incredibly successful program in New England, and he's been there for more than 20 years. He's the closest we've come to a modern-day Shula, and he's got the Championship bonafides to be atop this list. He's a six-time Super Bowl champion and Coach of the Year in 2003, 2007 and 2010. It could easily be more. There's no one like Bill Belichick.
Matthew Fox is a graduate of the Radio, Television and Film program at Biola University, and a giant nerd. He spends his free time watching movies, TV, and obsessing about football. He is a member of the FSWA. You can find him @knighthawk7734 on Twitter and as co-host of the Fantasy Football Roundtable Podcast.