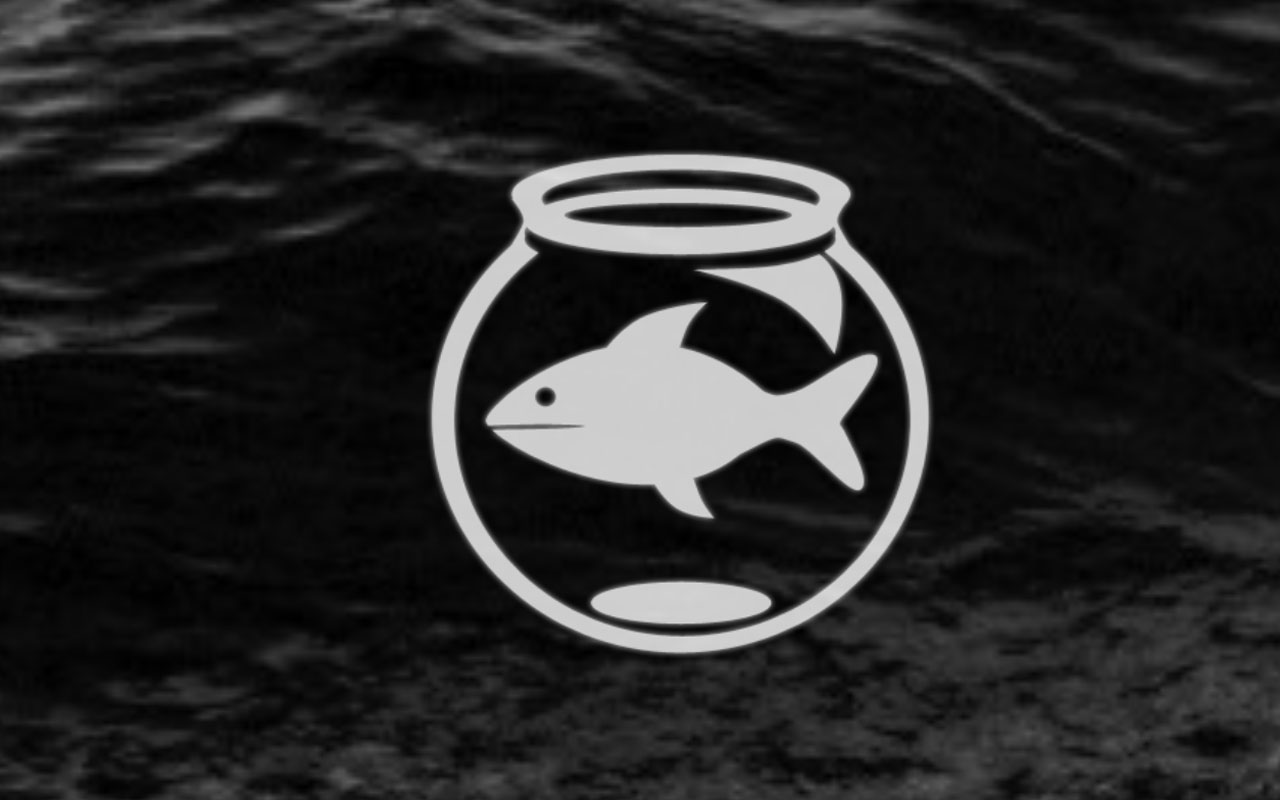 As Ricky Valero and Knighthawk7734 battled the industry at-large in the Scott Fish Bowl (SFB11), I had my first introduction to the event via the SFB11 satellite tournament! As luck would have it, the satellite format was super best ball with no in-season transactions. The satellites also differed from the main event's extensive playoff format by having each 12 team division winner earn seats at the table for SFB12 next year. An abridged version of the scoring and lineup settings are as follows: .5ppr, .5pp1D (rush/rec), TE+ (extra .5ppr/pp1D), QB Efficiency/Punishment (.5 per completion, -1 per incompletion, 6 pass TD, -4 INT), FGs .1 per yard (36 yards = 3.6 points), -3 per FG miss, 1/-1 make or miss extra point, with 1QB/2RB/3WR/TE/SF/Flex1/Flex2/Flex3 and 11 bench spots. The snake draft was also 3rd round reversal (3RR), which meant the snake restarted from the 1.12 at the beginning of the 3rd round. As a familiar format, I was understandably excited to dive-in!
Pre-Draft Preparations
The immediate concerns were; a) employing best ball build strategies, b) the prioritization of QB due to the intricate scoring and SF, c) making the most of TE+ scoring, and d) winning against 11 other teams rather than 1,900-plus. There was also the complexity of managing all these concerns together.
Much of the best ball build strategies are beginning to take the spotlight in fantasy football. Best ball is driven by insights from analysts such as Mike Beers and Michael Leone, and heralded on podcasts via Rotoviz's Best Best Ball Show, hosted by Colm Kelly, and Stealing Bananas, hosted by Ben Gretch and Shawn Siegele. Over-arching build concepts such as hyper/anti-fragility and stacking are now a familiar part of the lexicon, and impactful across fantasy football formats.
The super best ball format diverges considerably from the streamlined 1QB formats, underscoring the power of the SF position. You no longer have dead points on your bench when making start-sit decisions for your QB rotation. And given the lack of waivers in the SFB11 satellite, rostering viable NFL starting QBs also has the effect of blocking useful scores from your opponents' lineups. The satellite isn't head-to-head or tournament style; you're competing against 11 teams for the most points over a 17-week fantasy season. If you inadvertently bunch four Top 12 QB scores in a single week and are stuck benching two of them, there is still implications from having removed these scores from the opponent player pool. Only eight Top 12 QB scores would remain amongst 11 teams, meaning at least three teams have no top scoring QBs at all! The clear priority for me would be to lay a foundation at QB early and sneak value at the position later when the board begins to dry. My opening pick would default to Patrick Mahomes if available, but more than likely the follow-up QB tier. As an option with many convenient stacks and tremendous floor and upside, Dak Prescott would be my pivot.
Considering the 3RR, QB or elite TE appeared to be the best value available next round at 2.11. My swing in the 3rd/4th rounds would have similar value at the RB/WR positions as at 2.11, while the drop in QB/TE would likely be vast. At the same time, starting QB-QB can be a SF variation of anti-fragility, given the relative health of the position. This would open up the floodgates if I could make the most of upside plays later in the draft and manage my positional headcount effectively. The TE option seemed realistic given the mock drafts I'd seen with George Kittle making it to the Third Round frequently. Hitting Kittle early could catalyze an aggressive, TE heavy attack on the three flex spots that may create a significant points overlay to account for WR or RB deficiencies.
The final consideration was to resist stack-reaching throughout the early to mid-rounds. In a large tournament pool, such as on DraftKings or the FFPC, the importance of maximizing high variance outcomes and unique builds can lead to unorthodox and ADP-void selections. As discussed, Dak Prescott has several stack options littered throughout the early to mid rounds that may fit cleanly with ADP. This means that I wouldn't forego Calvin Ridley to take CeeDee Lamb just to force a stack. High quality players have incredible value independently of their QB; don't fan the flames of value to those picking behind you! Instead, my plan was to make backdoor stacks later, when ADP entropy ensues and the lines of value are warped by diminished player quality. On to the draft.
The Opening
1.02 Mahomes, Patrick
2.11 Brady, Tom
3.11 Jones, Aaron
4.02 Hopkins, DeAndre
5.11 Fields, Justin
6.02 Jacobs, Josh
7.11 Higgins, Tee
8.02 Johnson, Diontae
The opening was nearly ideal. The Mahomes/Brady start was as expected, while the fall of Jones and Hopkins after the QB clearance in the Third Round really set the roster in motion. I had an unintended variation of anchor-RB that was set for takeoff! All I had to do was draft pass-catchers and see if another QB option was lingering. The Fields pick felt like an ideal upside play at the right ADP, and also created a bonus blocker to the 1.01 pick on the turn from supporting his earlier DeShaun Watson selection. However, hindsight had me questioning the Jacobs pick at 6.02. Given the Higgins/Johnson 7th/8th swing, it doesn't seem off-putting, but at the time it screamed dead zone RB and felt more like a floor play (despite the fit by ADP). I believe I convinced myself that he could return value with four RB1 and scattered RB2 and flex weeks. The unexpected addition of Jones gave me the option of passing on Jacobs and piling up another impressive WR like CeeDee Lamb or stacking similarly valued WRs Chris Godwin/Mike Evans with Brady. My hesitancy about the zero-RB candidates and the mid-round draft flow influenced a questionable selection.
The Mid-Game
9.11 Gesicki, Mike
10.02 Jones, Ronald
11.11 Waddle, Jaylen
12.02 Kmet, Cole
13.11 Ruggs, Henry
14.02 Hooper, Austin
15.11 Bridgewater, Teddy
16.02 Kirk, Christian
Gesicki worked well at the right time, as TE12 off the board. My aspirations of a Thomas/Fitzpatrick swing were dashed at the 8/9 turn, however, I still had Gesicki valued highly and he was well ahead of the next TE tier. Kmet was a bit aggressive but it seemed like he transitioned to the pass catching TE1 role for Chicago towards the end of the season and I'd like to ride that wave in 2021. Hooper seemed awfully sleepy for a team TE1 with a history of production. There were other TE targets I circled along the way but the room was on the same frequency and nothing panned out. There may have been a consideration for Harrison Bryant with my final selection if I hadn't already rostered Hooper. Three TEs would do it for this draft, a bit of upside and modest floors where panic could have sparked poor decisions.
Speaking of intriguing decisions, I have little regret taking Ruggs. I understand he fits a zero-or-hero perception but this was the last opportunity for realistic home-run upside and there were going to be plenty of filler veterans that could supply enough utility to even out his bust likelihood (see Christian Kirk). The curiosity is whether the combination of he AND Waddle overexposed my WR group. Was I overplaying the Hopkins value? I needed to make up some ground with numbers at the position.
My QB4 Bridgewater fit the plan well. I was in a precarious position as the 1.01 on the turn had been set for autodraft after multiple timeouts and I had no semblance of whether they had made pre-selections or were taking the top ADP or DraftSharks player available. Understanding that I was subjectively fading Drew Lock and the possibility the 1.01 would need a QB3 here, I made the Bridgewater pick knowing my options at other positions were plentiful enough that I wouldn't be affected. Never fear, the 1.01 selected kickers with both picks. My goal at the QB position was to lock-in QB at SF every week, creating a massive advantage against teams with a limited QB group. At the price, as long as I can get him into the starting role for half the season, Bridgewater should provide enough value by virtue of defending against alternative ownership and anyone rostering Lock (this also works against me if Lock has the job for half the season as well, but not so much if he is my QB4 and Lock is my opponents QB3).
Remember that concern over Jacobs in the Sixth Round? I feel like I took the exact same player in the 10th with Jones. The upside of Travis Etienne and Javonte Williams will haunt me.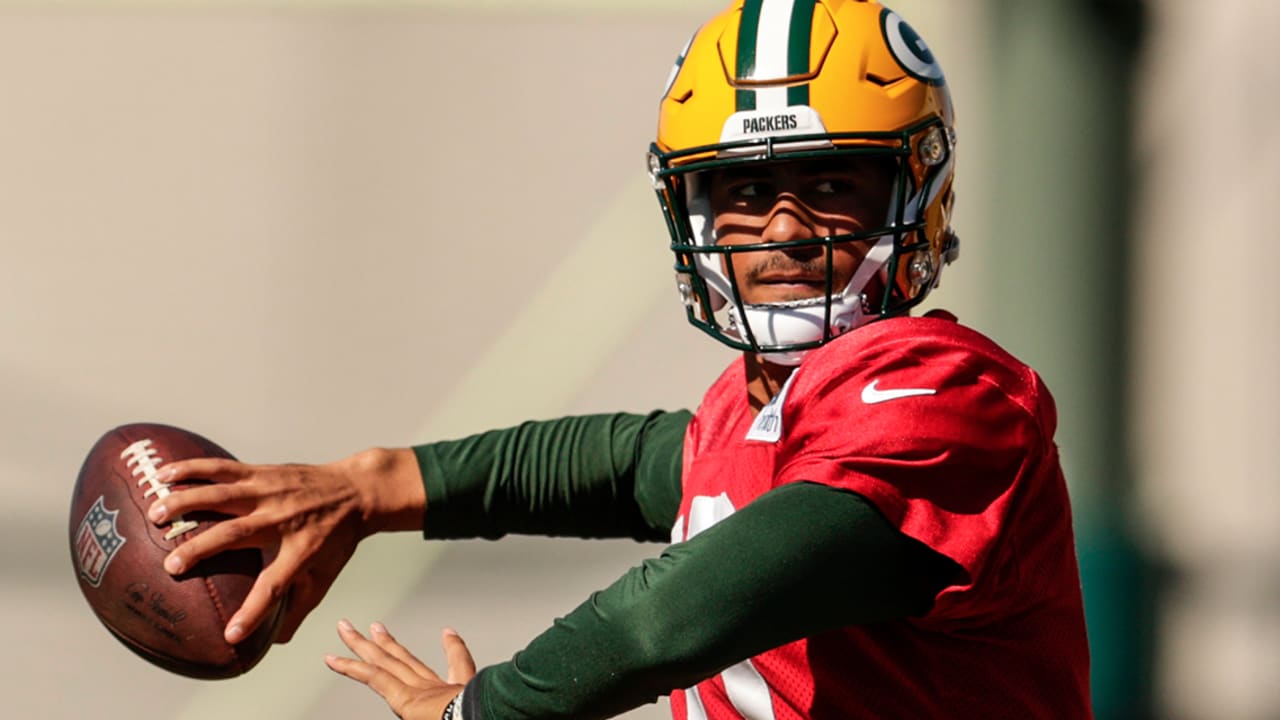 The Endgame
17.11 Williams, Darrell
18.02 Williams, Tyrell
19.11 Love, Jordan
20.02 Valdez-Scantling, Marquez
21.11 Zaccheaus, Olimade
22.02 Williams, Damien
I was in a precarious position moving through the endgame. I had a fragile build of RBs in place and understood the limitations therein, but my aggression towards QB and TE earlier put me in need of WR depth as well. I definitely had RBs I thought would fit into my plan late, but would 2 or 3 do much for me given the legitimate zero-RB backs were long-gone? Darrell Williams seemed to fit the mold given his consistent usage. I am bullish on Clyde Edwards-Helaire, but it doesn't mean Darrell Williams will disappear if CEH progresses. Damien Williams felt like a flier for sure, but there is the outside shot that they need someone to spell David Montgomery from a rushing standpoint and Tarik Cohen doesn't have to come back perfectly healthy. Narrative-based, but hey it was round 22!?
To add to my Williams' stack, Tyrell Williams as a veteran WR with a brief, but existent history of targets that could make him a modest producer given the cost. With only the later drafted rookies available, the upside was relegated to team WR3/4s. Given this case, the clear options needed to have effective QBs and a degree of production history. MVS appeared to be a must-pick with the Love selection prior, and Zaccheaus had a nice showing last season in spots, and given the trade of Julio Jones, the only question is whether Kyle Pitts lines up at WR more than inside at TE.
Love came off the board as QB38, but with a realistic opportunity at an uninhibited starting role, he was an easy selection. Of the remaining players in the endgame, Love undoubtedly had the highest upside with the exception of an unexpected TE breakout, but likely had the highest probability of opportunity outside of Darrell Williams. Remember, even if we suggest the likelihood of Aaron Rodgers not being traded and not playing for Green Bay is as low as 25 percent, he will still have the path to a season-long job. Comparing the market, players with similar tenuous situations would include Taysom Hill and Jameis Winston (10th Round), Jimmy Garoppolo (11th), Cam Newton (12th), Tyrod Taylor (13th), Mac Jones (15th), ]Bridgewater (15th) and Lock (16th). The last locked-in starter selected was Jared Goff (10th). Essentially, Love would likely reach and surpass Goff if named the starter. This would also occur before he plays a snap, which insinuates a value inflation of over 100 spots. From there he still has the ability to sink or swim, but this indicates the value of opportunity alone.
Recap and Grades
Best Ball Build Strategy Execution: B
Not thrilled with the RB situation. Probably would have been happier if I redistributed the picks and 1 WR spot to the RB position. Switch out Jacobs for CeeDee Lamb and switch Ruggs out for one of the RBs taken in the next round or two (-gasp- Darrell Henderson went one round later). However, there is a strange harmonizing of the bye weeks that wasn't forced, especially at QB. I should have the opportunity to fill the SF with QB every week.
Prioritizing QB: A|
Given how many QBs flew off the board early, I felt great about what transpired. I have a significant advantage with my QB group and it has the opportunity to get stronger as the rest of the league gets weaker.
Capitalizing on TEs to Get to the Flex Early: C
If Mark Andrews and TJ Hockenson don't go in two of the three picks before my selection of Fields in the Fifth Round, this grade would be an A. I like the value of Gesicki and Hooper, while not minding the reach on Kmet. That said, my team didn't establish any advantages over the league with this group.
League Winning vs Tournament Winning: A-
The value gained from being the first team to take QB and the successive early QB runs provided comfortable value that made the 3RR a breeze. The stretch of Waddle-Kmet-Ruggs may have been a bit bolder than necessary and perhaps adding that extra RB instead would have balanced the build a little more. Hair-splitting.
Jason Astarita (@AstaritaJason) is a professional in the sports gambling industry. He has an MS in Psychology (Industrial and Organizational) from Southern New Hampshire University and completed his undergraduate degree in Psychology at the University of San Diego. His passion for fantasy sports is over a decade old, but has recently been theorizing on the novel format of Superflex Best Ball in the Dynasty Fantasy Football arena. #superbestball