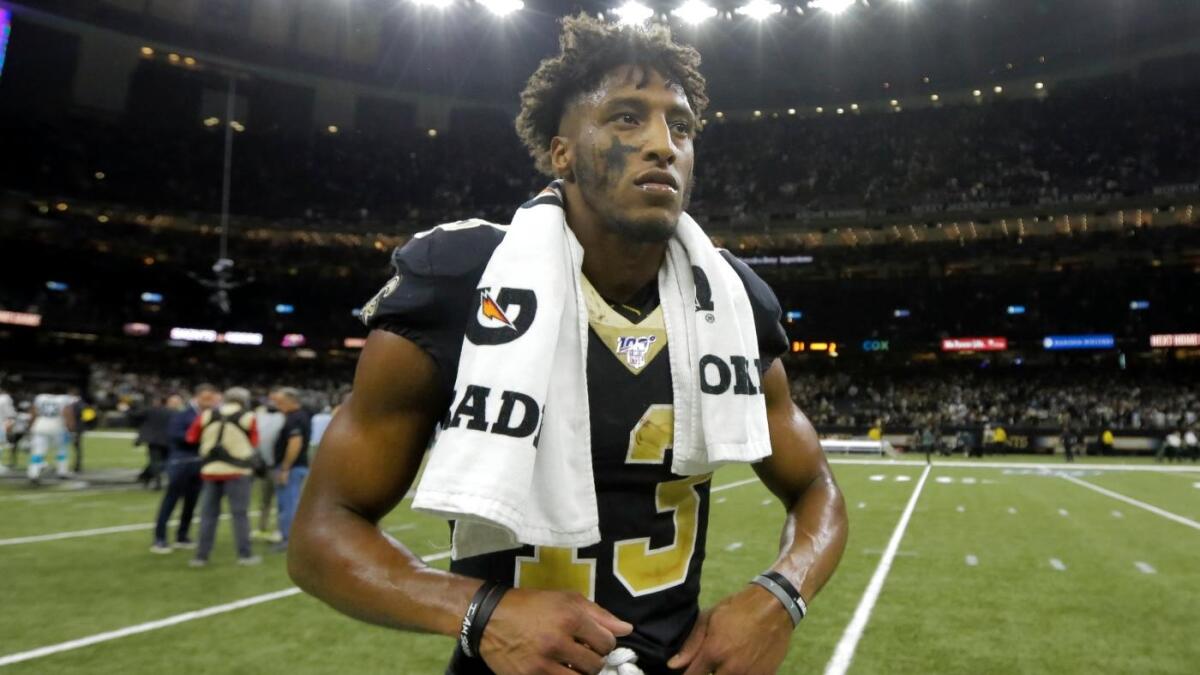 On Friday, word broke that New Orleans Saints wide receiver Michael Thomas had surgery on his ankle in June and will miss the beginning of the 2021 NFL Season. He could miss as little as a month, but some suggest he could be out until November. His absence leaves plenty of questions for the Saints' receivers.
Thomas struggled with health in 2020, limited to seven games and five starts. He saw just 55 targets, catching 40 passes for 438 yards. That was a far cry from his historic output in 2019, when he saw 185 targets and caught 149 passes for 1,725 yards and 9 TDs. The Saints are also missing their leading receiver from 2020—Emmanuel Sanders—who signed with the Buffalo Bills this off-season. Sanders caught 61 passes for 726 yards and 5 TDs.
With Thomas on the self, the most experienced receiver on the roster is fourth-year player Tre'Quan Smith. The former Third Round Pick saw a career high 50 targets in 2020, catching 34 passes for 448 yards and 4 TDs. He'll be asked to step up and likely lead the receiver group in the early going. Other candidates for targets at receiver are Deonte Harris, a gifted returner, and Marquez Callaway, who caught 21 passes for 213 yards on 27 targets.
The Saints also have a thin group at tight end, with veteran Jared Cook departing this off-season for the Chargers. The best pass-catcher is second-year man Adam Trautman, who saw 16 targets in 2020 but caught 15 for 171 yards and a TD. Veteran Nick Vannett is on the roster, too, but he figures to be more of a blocker. Given his opportunity, I think Trautman could return TE2 value.
The Saints will face plenty of challenges in a deep NFC and having to replace future Hall of Famer Drew Brees. That road got tougher with the loss of Thomas. Without him, the Saints lack experience, explosiveness and depth. The team has a very shallow receiving corps at present and I'd expect them to take a look at free agents during camp or after the cut down process to add some experience and options to the pass catchers while Thomas is out.
Matthew Fox is a graduate of the Radio, Television and Film program at Biola University, and a giant nerd. He spends his free time watching movies, TV, and obsessing about football. He is a member of the FSWA. You can find him @knighthawk7734 on Twitter and as co-host of the Fantasy Football Roundtable Podcast.