It went from moderate and wet to sweltering here in Colorado. With that kind of weather, it's often nice to huddle by the air conditioning and take in some new entertainment. We have some new releases this week, but are any worth the effort to follow in this heat? Let this weekly column be your guide as I look at the pilot and second episode of new scripted series this Summer. Don't see a new show listed below? Check previous weeks.
Monday Nights:
Housebroken, Mondays at 9 p.m. on FOX (Premiered May 31)
About: This new FOX animated comedy focuses on the lives of house pets. The voice cast includes Lisa Kudrow and Tony Hale, and it centers on a group of pets that meet as a support group to help get through the challenges of life. It's part of an expanded animated block running on Monday nights. It's a fine show, but hardly compelling. It feels like a similar of FOX animated series. It was mildly entertaining but far from compelling.
Pilot Grade: C
Second Episode: C
Fridays:
Lisey's Story, Streaming on Apple TV+ (Premiered June 4)
About: This new mini-series, which drops episodes weekly, is based on a Stephen King story and adapted by the author himself. The first two episodes dropped on Friday with subsequent episodes dropping in the coming weeks. All told, this mini-series will be eight episodes. King stories have sometimes drawn criticism for the way they end, but with this one I wasn't taken with the setup, either. The series centers on a widow (Julianne Moore), whose husband (Clive Owen) was a famous novelist murdered at a public event. Years later she's struggling in her relationship with her sisters (Jennifer Jason-Leigh and Joan Allen) and battling a stalker (Dane DeHaan) who wants to see her husband's unpublished work finally released. She's also seeing visions of her husband, who she believes is leading her on some sort of scavenger hunt from beyond the grave. There's a lot going on here, and there's a strong cast. And yet, the first episode was strange and dull. The second episode was arguably even worse. It's a big swing and a worthy attempt by Apple TV+, which has delivered some of the best original content the last few years. But this one doesn't work.
Pilot Grade: C
Second Episode: C-
Sunday Nights:
Little Birds, Sundays at 10 p.m. on Starz (Premiered June 6)
About: This new mini-series is based on the book of the same name from Anaïs Nin. The collection of erotic short stories was published after Nin's death in 1979, and serves as the inspiration for this series, which runs six episodes and was first released in England. It makes its American debut on Starz, and centers on Juno Temple as a young woman who moves to Tangier in 1955 to get married and begin living an unconventional life. She comes from privilege and money but desires greater freedom. At the time, Tangier was the famous 'international zone' – one of the last outposts of colonial decadence. The pilot had some interesting visuals and introduced the world and characters, but overall, it was strange and dull. Starz continues to broadcast international content in an attempt to bolster its set of original offerings, but many of them have been misses. So far, Little Birds feels like another miss.
Pilot Grade: C-
Streaming Series:
Intergalactic, Now Streaming on Peacock (Premiered May 20)
About: As has been the case with many of the original series launched on the Peacock streaming series, Intergalactic is an international co-production. It centers on a police officer falsely accused and set on a prison transport ship in the future. When the inmates escape, the officer is forced to aide them or be killed. This is a weird show with a tepid premise and even more tepid execution. It's not worth seeking out.
Pilot Grade: D-
Second Episode: F
We Are Lady Parts, Now Streaming on Peacock (Premiered June 3)
About: This Peacock original comedy is another show imported from England, with all six half hour episodes streaming now. It follows the band members that make up a Muslim female punk band, Lady Parts, as seen through the eyes of Amina Hussein (Anjana Vasan), a geeky PhD student who is recruited to be their unlikely lead guitarist. It's an interesting and unique premise that reflects an under-served demographic and tells a different kind of story. That being said, the style of comedy here is more niche and won't appeal to everyone. I didn't find it funny or particularly engaging, so I thought it was just OK. But at about 24 minutes an episode, it's a quick and easy binge watch.
Pilot Grade: C
Second Episode: C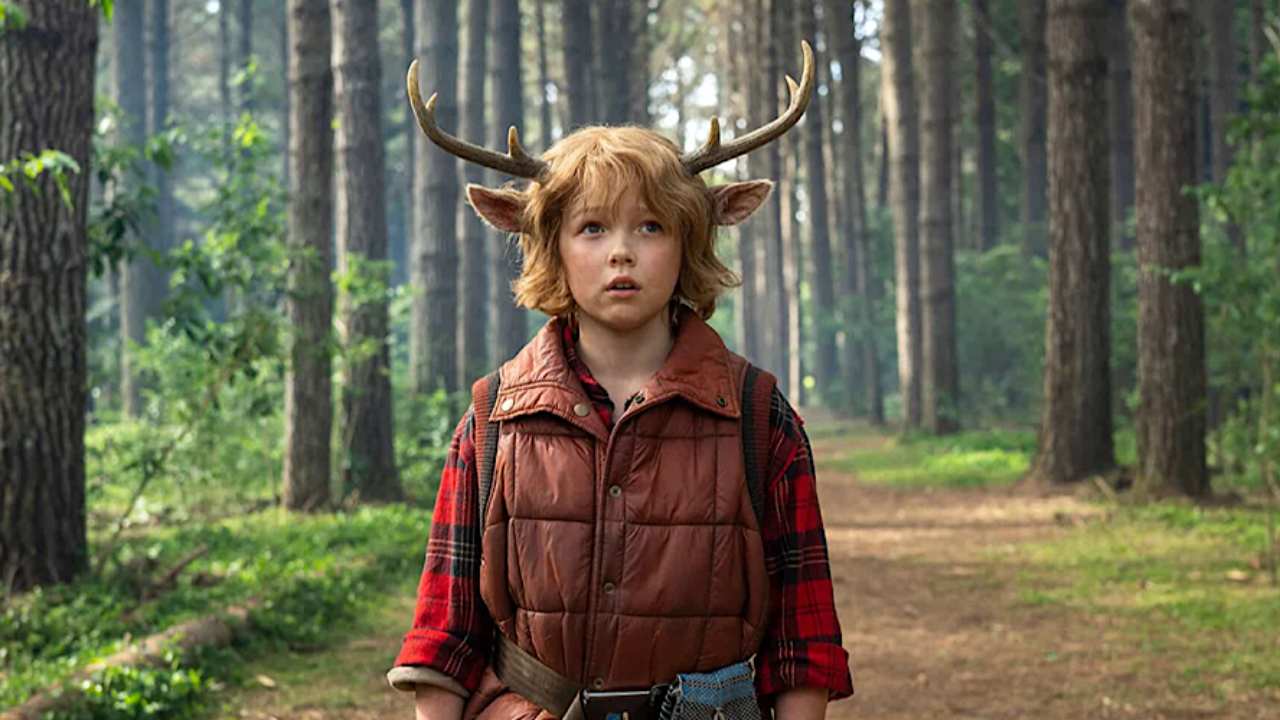 Sweet Tooth, Now Streaming on Netflix (Premiered June 4)
About: This new series on Netflix is based on the D.C. Comics book from Jeff Lemire. It's set in an alternate world where a virus wiped out much of the population while many young kids are being born as hybrids, born part human and part animal. One such hybrid, Gus (Christian Convery), is raised in hiding by his father (Will Forte). When his father dies, Gus is rescued by a warrior traveler (Nonso Anozie), who reluctantly brings Gus along as he searches for his birth mother in a world gone to pieces. I liked the first two episodes and the set up here. Anozie is good in a lead role, and Convery is strong as Gus. This one built and interesting world, set up in part by narration provided by James Brolin. I think there is potential in this eight-episode series, with each episode running about 50 minutes. This is well worth checking out.
Pilot Grade: B
Second Episode: B
Matthew Fox is a graduate of the Radio, Television and Film program at Biola University, and a giant nerd. He spends his free time watching movies, TV, and obsessing about football. He is a member of the FSWA. You can find him @knighthawk7734 on Twitter and as co-host of the Fantasy Football Roundtable Podcast.