The 2021 NFL Draft is about a month in our rearview, we've had rookie camps and OTAs are in full swing. It's also rookie draft season for dynasty players as we march toward the 2021 NFL Season. It seemed a good time to revisit my dynasty rankings, now updated to reflect the draft that took place to close out April. Today, I'm continuing with my Top 50 Running Backs.
RBs:
1. Christian McCaffrey, Panthers. CMC remains atop the list. He scored six TDs in three games in 2020, I think he's gonna be good again in 2021.
2. Jonathan Taylor, Colts. Taylor was great as a rookie, finishing as RB6 after only really getting going in the second half. He's the engine to drive the Colts' offense.
3. Dalvin Cook, Vikings. The Vikings are still a run-first team, and Cook is a great dual threat.
4. Alvin Kamara, Saints. Kamara is a prolific receiver, and even without Brees I think that continues.
5. Saquon Barkley, Giants. It's been a rough couple seasons, but Barkley is still talented. I think he bounces back in 2021.
6. Nick Chubb, Browns. Kareem Hunt is there, but it doesn't seem to matter. Chubb is an incredible runner.
7. D'Andre Swift, Lions. The Lions aren't going to be a great team, but Swift is by far the team's best playmaker.
8. Derrick Henry, Titans. He's a powerful runner who gets a huge workload. If he had more receptions, he'd be higher.
9. Aaron Jones, Packers. The Packers recognized he's a dual threat that the team needs, signing him to a huge extension. I think he's gonna keep being good.
10. Najee Harris, Steelers. This is an example of talent meeting opportunity. I love Harris in Pittsburgh.
11. Ezekiel Elliott, Cowboys. I think rumors of Zeke's demise have been exaggerated, I expect a good 2021.
12. Cam Akers, Rams. Akers took a while to get going, but he was really strong when he did. I think he moves forward even more in 2021.
13. Clyde Edwards-Helaire, Chiefs. He's a good talent in a decent situation, but I think there's a ceiling to his potential in Kansas City.
14. J.K. Dobbins, Ravens. I love Dobbins' talent, but the team seems to like a committee approach to the run game, including quarterback Lamar Jackson.
15. Joe Mixon, Bengals. Mixon struggled with injuries and terrible line last year, but there's a reason he was a top draft pick. The Bengals are improving and I think Mixon is still a big part of the team's offense.
16. Antonio Gibson, Washington. He had a great rookie year and his workload only figures to increase.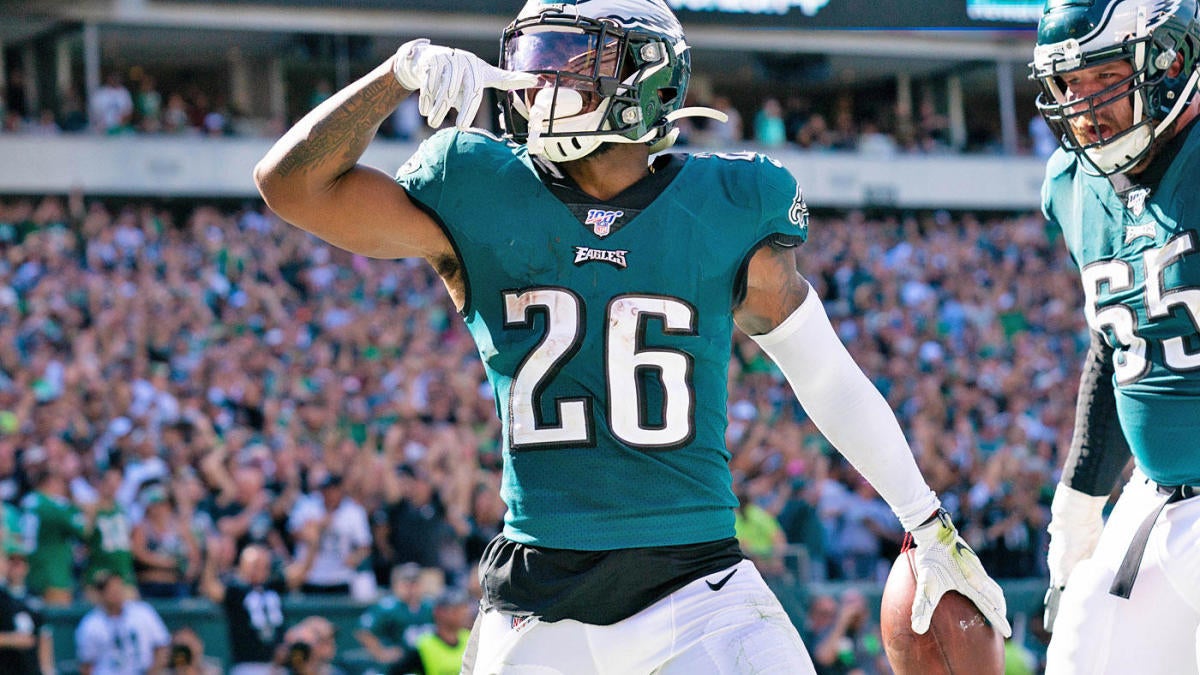 17. Miles Sanders, Eagles. Sanders is a dual threat and figures to continue to be a big part of the Eagles' offense.
18. Austin Ekeler, Chargers. Ekeler missed a chunk of time due to injury and still had a good 2020. With Justin Herbert, I think he's going to thrive in Los Angeles for the next few years, especially for those in PPR.
19. Javonte Williams, Broncos. I loved Williams pre-draft and I couldn't be more excited to see him land in Denver. I think he's going to have a good 2021 and be an even bigger force beyond that.
20. Josh Jacobs, Raiders. Jacobs has done well his first two seasons, but his ceiling seems to be in the RB2 range. Adding Kenyan Drake to the mix doesn't help him.
21. David Montgomery, Bears. He had an incredible finish to 2020, but likely comes back to earth a bit in 2021. He's still a solid RB2.
22. Kareem Hunt, Browns. Hunt has talent and will produce, but he's behind Chubb in Cleveland.
23. Travis Etienne, Jaguars. It's a good landing spot with Trevor Lawrence in Jacksonville, but it will come down to the split with James Robinson.
24. Myles Gaskin, Dolphins. Gaskin is skilled as a runner and pass-catcher and the lack of competition added this off-season seems to be a big vote of confidence.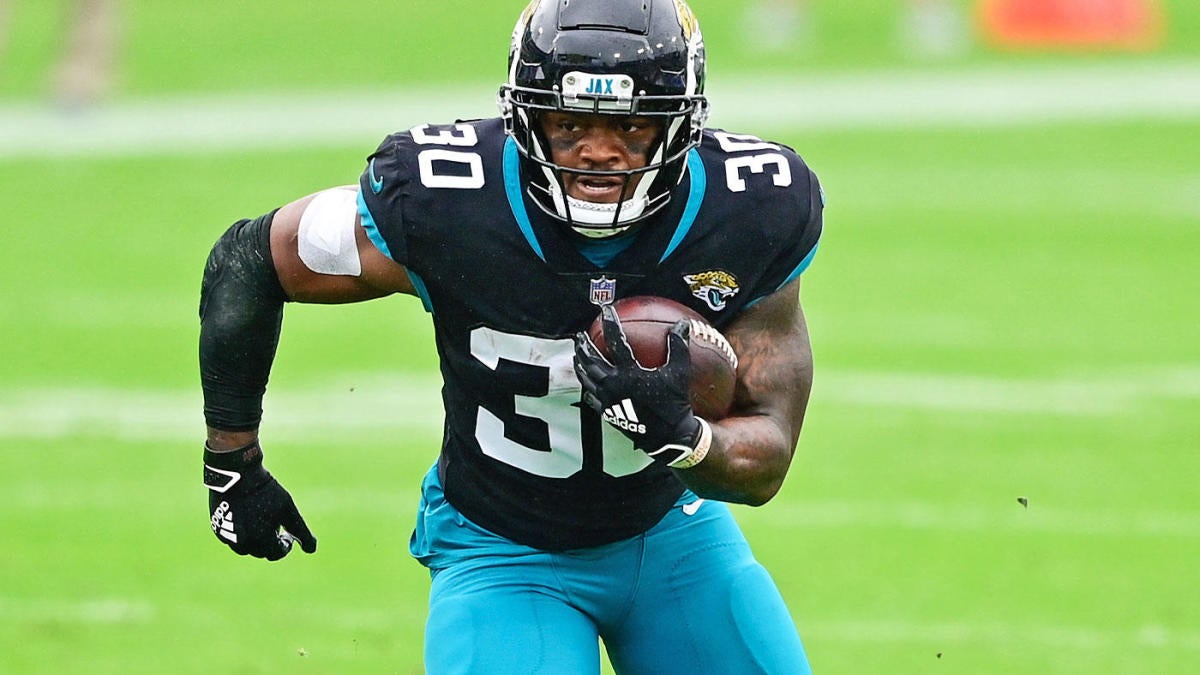 25. James Robinson, Jaguars. Robinson was a 1,000-yard rusher in 2020, he's not just going away.
26. Chris Carson, Seahawks. Carson is a strong producer and RB2 in Seattle, but his future after 2021 is murky.
27. Leonard Fournette, Buccaneers. He's still got some burst left and showed his talent at times in Tampa Bay, but it's hard to define his role in 2021 and his future beyond that.
28. Zack Moss, Bills. He was a trendy pick up last rookie draft season but his rookie year was just OK. He'll take a step forward in 2021, but he's not a bell cow.
29. Trey Sermon, 49ers. There are a few backs in San Francisco, but Sermon's talent and Third Round draft capital makes him the most appealing for me.
30. A.J. Dillon, Packers. Another trendy pickup in last year's rookie drafts, Dillon figures to have a bigger role, but Aaron Jones is the guy there.
31. Devin Singletary, Bills. After two years, I think he is what he is, an RB3 at best.
32. Michael Carter, Jets. I liked Carter heading into the draft and I like the opportunity with a young, improving Jets team that has an offensive scheme similar to the 49ers.
33. Chase Edmonds, Cardinals. He's been very efficient with a limited workload. James Conner doesn't figure to limit his ability to return value.
34. Ronald Jones, Buccaneers. Jones is still with the Buccaneers but splitting time in a crowd. His future is also unclear.
35. Kenyan Drake, Raiders. Drake had a quietly decent 2020 season, now he's in a platoon in Las Vegas.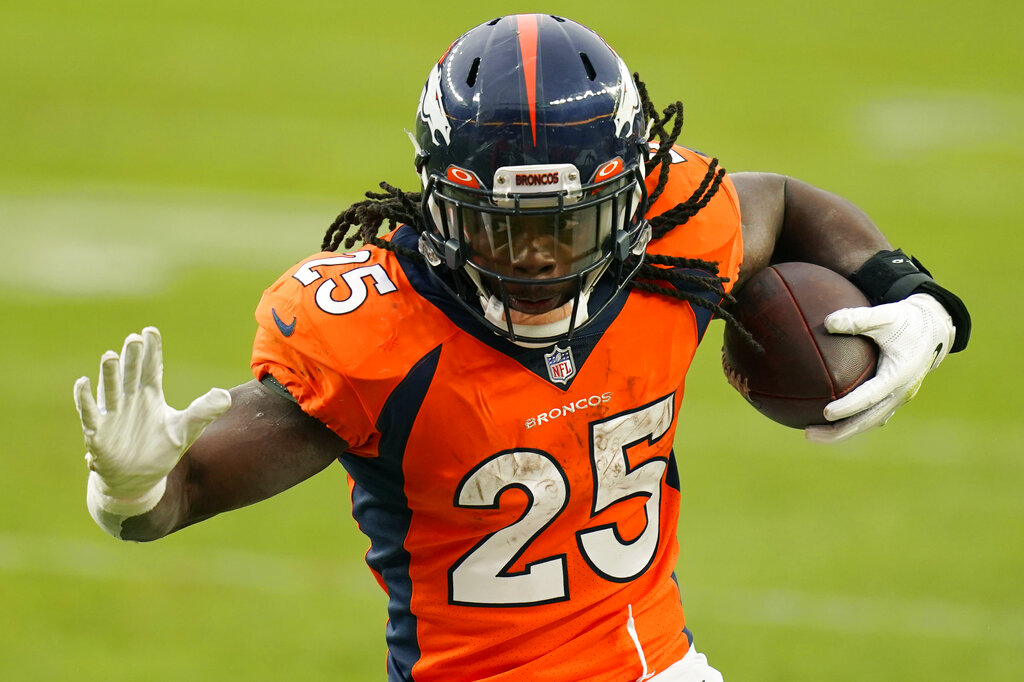 36. Melvin Gordon, Broncos. He'll be the starter at the outset of the season, but I like Javonte Williams more and think Gordon is done in Denver after 2021.
37. James Conner, Cardinals. He'll be the hammer to Edmonds' lightening in the dessert, but Conner has trouble staying on the field.
38. Damien Harris, Patriots. Harris showed he's a powerful runner between the 20s, but it's hard to believe in a Patriots' running back, especially one that doesn't get goal line carries or receptions.
39. Nyheim Hines, Colts. Hines had a great 2020 but with Parris Campbell back and Taylor emerging, he feels more like an RB3 roll player.
40. Kenneth Gainwell, Eagles. Gainwell is a good receiver and figures to be a good companion with Sanders and Jalen Hurts in the Eagles' backfield.
41. Phillip Lindsay, Texans. Lindsay had a down 2020, but I like his talent and think there's potential landing in Houston.
42. Raheem Mostert, 49ers. Mostert is probably the starter to begin the season, but Sermon feels like the future.
43. James White, Patriots. White is a great receiver who figures to have a strong 2021, but his ceiling is capped.
44. Alexander Mattison, Vikings. A good handcuff to Cook, will be interesting to see if he gets a shot with another team in the next couple years.
45. Tony Pollard, Cowboys. With Zeke in Dallas, Pollard's path to meaningful touches is blocked. But he showed last year he doesn't need a lot of touches to contribute.
46. Mike Davis, Falcons. Davis should have a good 2021 as the lead back for the Falcons, but it feels like a short-term solution.
47. Chuba Hubbard, Panthers. Hubbard landed in a great spot with the Panthers, but his shot at production will depend on McCaffrey's healthy.
48. David Johnson, Texans. Johnson was RB21 in 2020 but that felt like his ceiling. I think Lindsay pushes him further down in a mediocre Texans' offense.
49. La'Mical Perine, Jets. Perine didn't have an incredible rookie year but he has a shot to be productive moving into a better offense in 2021.
50. Tarik Cohen, Bears. Cohen got injured and missed most of 2020 but he's back in 2021 and feels like a solid RB3/RB4 option.
Matthew Fox is a graduate of the Radio, Television and Film program at Biola University, and a giant nerd. He spends his free time watching movies, TV, and obsessing about football. He is a member of the FSWA. You can find him @knighthawk7734 on Twitter and as co-host of the Fantasy Football Roundtable Podcast.