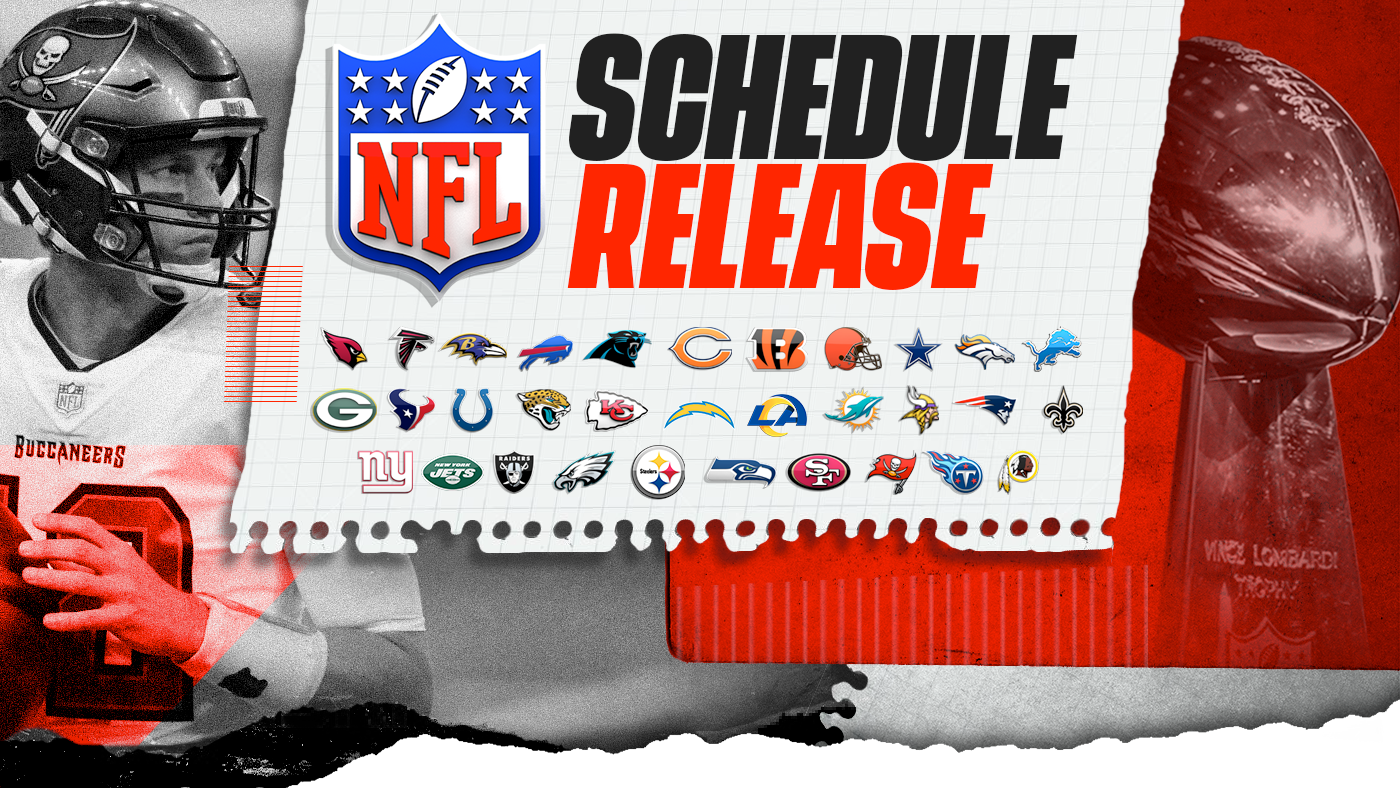 The NFL unveiled its 2021 regular season schedule on Wednesday night. The league is touting this as "the biggest season ever," due in large part to the shift to 17 regular season games per team, and an 18-week regular season. So, in honor of the new season schedule, here are 17 games to look forward to as we embark on our first ever 17-game season.
Week 1
Dallas Cowboys at Tampa Bay Buccaneers, Thursday, September 9 at 8:20 p.m.
This is the kick-off game for the season, as the defending Super Bowl champions play host to the Cowboys. The kick-off game is always highly anticipated, but sometimes isn't the best football. With two high-powered offenses, I'm hoping for some fireworks.
New York Jets at Carolina Panthers, Sunday, September 12 at 1 p.m.
In the early window on opening weekend, we get Zach Wilson and the new-look Jets travel to Carolina to square off against former Jet quarterback Sam Darnold in his first game as the Panthers' quarterback. There's plenty of intrigue here, plus, you know, a finally healthy Christian McCaffrey.
Cleveland Browns at Kansas City Chiefs, Sunday, September 12 at 4:25 p.m.
The Browns had one of the most engaging playoff games in Kansas City against the Chiefs. They came up a touch short in that one, but the two teams square off to open the 2021 regular season. Both have playoff aspirations so this ought to be a good battle with plenty of long-term ramifications.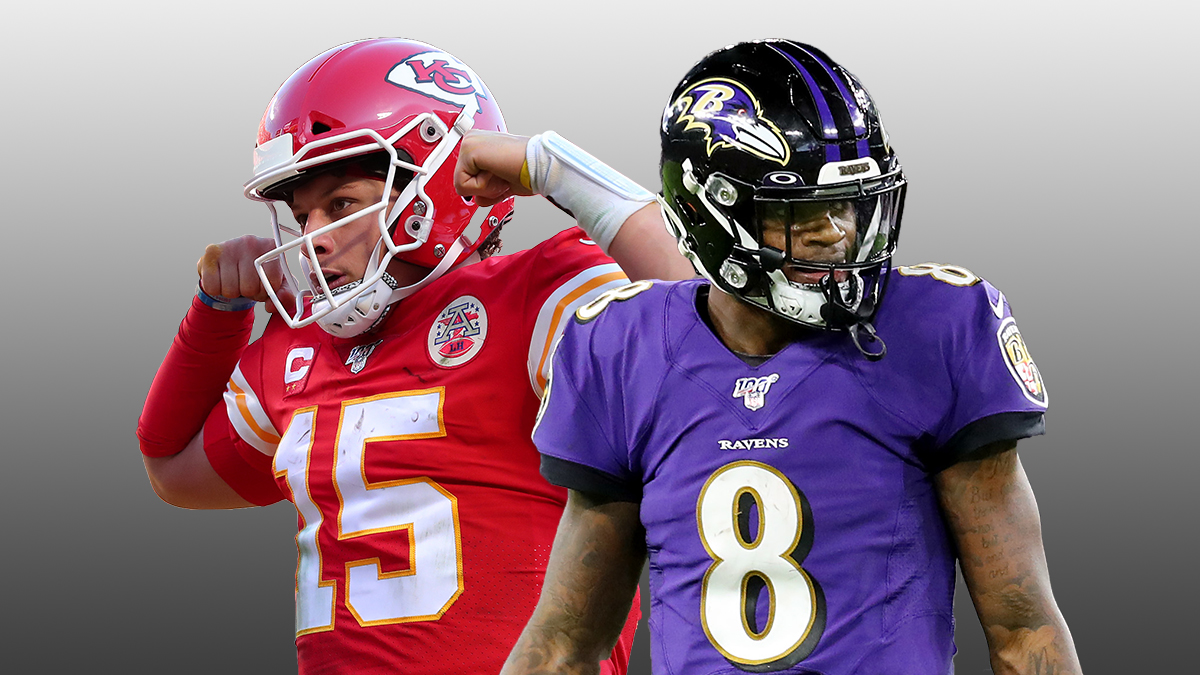 Week 2
Kansas City Chiefs at Baltimore Ravens, Sunday, September 19 at 8:20 p.m.
The second Sunday Night Football game of the season features Patrick Mahomes against Lamar Jackson. Jackson hasn't had a lot of success against Mahomes thus far, but doubtless he's hoping for the win at home in Week 2.
Week 4
Tampa Bay Buccaneers at New England Patriots, Sunday, October 3 at 8:20 p.m.
Tom Brady and Bill Belichick won six Super Bowls together. Then they went their separate ways and Brady won another with the Buccaneers. The Patriots, meanwhile, went 7-9 and missed the playoffs. Now Brady brings the defending champions back into New England for a clash with the new-look Patriots. This ought to be a good one.
Week 5
Buffalo Bills at Kansas City Chiefs, Sunday, October 10 at 8:20 p.m.
This is also a Sunday Night Football clash, this one featuring a re-match of the AFC Championship Game. Josh Allen and the Bills came up short in January, but they'll be hoping to reverse that and get a big win early in the 2021 season against Mahomes.
Week 8
Tampa Bay Buccaneers at New Orleans Saints, Sunday, October 31 at 4:25 p.m.
The Buccaneers and Saints met three times during the 2020 season and post-season, and each was a battle. Their first meeting in 2021 comes on Halloween and could see Jameis Winston now starting for the Saints against his former team, the defending champions. This one could be scary good.
Week 9
Green Bay Packers at Kansas City Chiefs, Sunday, November 7 at 4:25 p.m.
This one is predicated, in part, on Aaron Rodgers remaining in Green Bay. If this is Jordan Love against the Chiefs, it will likely be a touch less interesting. But the idea of Rodgers battling Mahomes in Kansas City makes for an enticing matchup.
Week 10
Kansas City Chiefs at Las Vegas Raiders, Sunday, November 14 6:20 p.m.
The Raiders were one of the few teams to best the Chiefs in 2020, and this Sunday Night Football clash in Las Vegas will feature fans. It figures to be a fierce battle between heated division rivals that could have big implications for the AFC West.
Week 11
Washington Football Team at Carolina Panthers, Sunday, November 21 at 1 p.m.
Ron Rivera and Washington head to Carolina to battle his old team, the Panthers. It will also be a homecoming for Curtis Samuel, the receiver who began his career with the Panthers before moving over to Washington this off-season. Washington figures to be in the mix in the NFC East, too, so this will have later season playoff implications.
Week 12
Las Vegas Raiders at Dallas Cowboys, Thursday, November 25 at 4:25 p.m.
Thanksgiving is always a HUGE football day. Looking at the slate of games, there's some interesting matchups, but the one I'm most excited for is this clash in Dallas in the heart of the afternoon. Hopefully this one has plenty of fireworks.
Cleveland Browns at Baltimore Ravens, Sunday, November 28 at 6:20 p.m.
The Browns and Ravens had a pair of epic clashes in 2020 as the AFC North produced three playoff teams. To wrap up Thanksgiving weekend, the teams meet again on Sunday Night Football in Baltimore. That ought to be a big way to wrap up a long holiday weekend of football.
Week 14
Buffalo Bills at Tampa Bay Buccaneers, Sunday, December 12 at 4:25 p.m.
The Bills were in the AFC Championship Game last season and the Buccaneers won the Super Bowl. Now they clash in a late December game in Tampa Bay that is dripping with playoff intrigue.
Week 16
Cleveland Browns at Green Bay Packers, Saturday, December 25 at 4:30 p.m.
There are a pair of games on Christmas Day in 2021, the first of which sees the Browns heading into Green Bay. Both these teams were in the playoffs in 2020, and this figures to be a great way to unwind after a morning full of holiday revelry.
Jacksonville Jaguars at New York Jets, Sunday, December 26 at 1 p.m.
This one probably won't have a lot of playoff implications, but it is a clash of the top two draft picks. Trevor Lawrence was the top pick for the Jaguars, while Zach Wilson was taken No. 2 by the Jets. These two will meet the day after Christmas in what figures to be an interesting clash of rookie signal callers.
Week 17
Los Angeles Rams at Baltimore Ravens, Sunday, January 2 at 4:25 p.m.
Week 17 used to be the swan song for the season, but now it's the penultimate week. It's also likely the new week for most fantasy football title games, and this matchup presents an interesting battle between Stafford and the Rams and Jackson's Ravens.
Cleveland Browns at Pittsburgh Steelers, Monday, January 3 at 6:20 p.m.
The final Monday Night Football game of the season sees a clash of division rivals. Both made the playoffs in 2020, where the Browns battered the Steelers. This Week 17 battle could go a long way toward determining their playoff fates in 2021.
Matthew Fox is a graduate of the Radio, Television and Film program at Biola University, and a giant nerd. He spends his free time watching movies, TV, and obsessing about football. He is a member of the FSWA. You can find him @knighthawk7734 on Twitter and as co-host of the Fantasy Football Roundtable Podcast.