Come Sunday, one of the longest awards seasons we have ever seen will come to an end. After 14 long months, we will finally know who are the winners and losers of this prolonged season. Here is who I think will take home the glory come Sunday night.
Picture
Winner: Nomadland
Nominees:
Sound of Metal
The Father
Thoughts:
Nomadland is on a train right now, and I don't think it'll be stopping until it reaches the final stage. However, with the preferential balloting, this could lead way to something more "crowd-pleasing" like SAG winner The Trial of the Chicago 7 to sweep the rug out from under them. I think that Minari and Promising Young Woman are still in the hunt, but IF this is a race, it's between the Nomads and the Chicago 7.

Director
Winner: Chloe Zhao, Nomadland
Nominees:
David Fincher, Mank

Emerald Fennell, Promising Young Woman

Lee Isaac Chung, Minari
Thomas Vinterberg, Another Round
Thoughts:
This is one of the easiest calls of the night in my opinion. Chloe Zhao has some of the most win of a director in any awards season. From critics to the guilds, Zhao has really become as much of a frontrunner that I have ever seen. IF there happened to be a challenger, Fincher has an "overdue" stigma tied in with him, and Mank is much more of a "technical" achievement than Nomadland, but it isn't happening. Zhao is going to be the second woman Best Director, and the first Asian Woman Best Director, and that is something to celebrate.

Lead Actor
Winner: Chadwick Boseman, Ma Rainey's Black Bottom
Nominees:
Anthony Hopkins, The Father
Riz Ahmed, Sound of Metal
Steven Yeun, Minari
Gary Oldman, Mank
Thoughts:
Anthony Hopkins' BAFTA win keeps him in the race, and if you were to look at film twitter, you would think he had already won the Oscar. Hopkins performance is revolutionary for the already highly revered actor, but the fact of the matter is this. Yes, Hopkins won BAFTA, but Boseman has still won CCA, Globe, and SAG. I highly doubt that BAFTA will be the biggest deciding factor of this awards season, however, if enough voters "assume" Boseman has this in the bag and votes for Hopkins instead, well then we could see a real shock come Oscar night.

Lead Actress
Winner: Carey Mulligan, Promising Young Woman
Nominees:
Viola Davis, Ma Rainey's Black Bottom (/\)
Andra Day, The U.S. vs Billie Holiday (/\)
Frances McDormand, Nomadland
Vanessa Kirby, Pieces of a Woman
Thoughts:
The state of the race has given us a Mulligan CCA win, a Day Globe win, a Davis SAG win, and a McDormand BAFTA win. Basically to say that there still is no inkling of a thought for who could win the Best Actress award. I am going to go with my gut and stick with Mulligan. I think she gave the best performance of the 5, but this is still anyone's race. Davis looks to be the nominee set to challenge Mulligan the most, but it is still hard for me to believe Ma Rainey's Black Bottom will win 4 awards (potentially the most of the night) without a Best Picture nomination.
Supporting Actor
Winner: Daniel Kaluuya, Judas and the Black Messiah
Nominees:
Sacha Baron Cohen, The Trial of the Chicago 7
Paul Raci, Sound of Metal
Lakeith Stanfield, Judas and the Black Messiah
Leslie Odom Jr., One Night in Miami
Thoughts:
The past two years we have had the Supporting Actor winner sweep all of CCA, SAG, BAFTA, Globe, and ultimately take the Oscar. This year won't be any different. The only way that I could see Kaluuya not win the award is if he happened to split votes with co-star Lakeith Stanfield, leading way for someone like Sacha Baron Cohen to take the award. It won't happen, but it is a possibility.

Supporting Actress
Winner: Youn Yuh-jung, Minari (/\)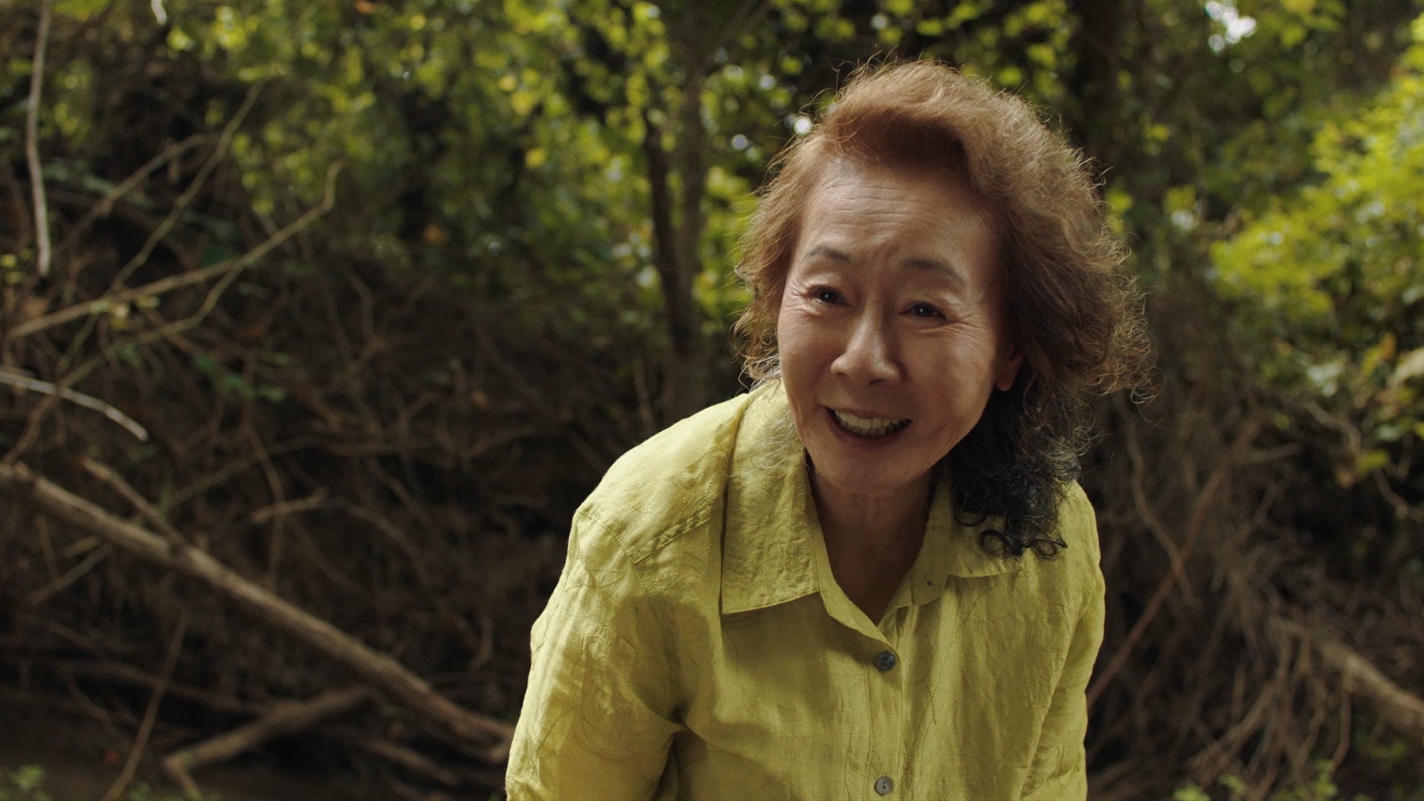 Nominees:
Maria Bakalova, Borat: Subsequent MovieFilm (\/)
Glenn Close, Hillbilly Elegy
Olivia Colman, The Father
Amanda Seyfried, Mank
Thoughts:
Bakalova's performance seems to be loved among the voters, but with her SAG and BAFTA loss, this looks like it is Youn Yuh-jung's to lose. With Minari feeling more like a best picture winner contender, while Borat: Subsequent MovieFilm feels more like a "next up" nominee, I have to give it to the hot hand.

Original Screenplay
Winner: Promising Young Woman
Nominees:
The Trial of the Chicago 7
Minari
Judas and the Black Messiah
Sound of Metal
Thoughts:
For a while it seemed like the great Aaron Sorkin was going to run away with his second win. However, Fennell's poignant and striking script has been finding love almost everywhere since Sorkin won the Globe. I think a win for Fennell's script here could be a win for her work on the film as a whole. However, with how well liked Sorkin is within the Academy, it is hard think he's too far behind.

Adapted Screenplay
Winner: The Father
Nominees:
Nomadland
Borat Subsequent MovieFilm
One Night in Miami
The White Tiger
Thoughts:
Similar to Fennell and Promising Young Woman, I think The Father will ultimately take the award here as a way to reward Zeller for his work on the film. With so many moving parts and changing scenes, this is a complex and mind bending script that turned into a puzzle box of a film. Nomadland doesn't quite give me a "feel" of a Screenplay winner, and that could be because it happened to lose WGA to Borat and BAFTA to The Father.
Cinematography
Winner: Nomadland
Nominees:
Mank
News of the World
Trial of the Chicago 7
Judas and the Black Messiah
Thoughts:
Nomadland's naturalistic scenery is breathtaking and the way that Joshua James Richards captures it is just as breathtaking. Mank's gorgeous black and white cinematography and Citizen Kane-esque camera work feels like something that would be swooned over, but nonetheless, Nomadland has really distanced itself in this race.
Costume Design
Winner: Ma Rainey's Black Bottom
Nominees:
Mank
Emma.
Mulan

Pinnochi

o
Thoughts:
The designing and construction of these magnificent costumes, coupled with the recent wins, lead me to believe that this race is over. The only other nominee I could see competing is Mank because of the Best Picture nomination, but with the film being in black and white it is hard to truly show off the magnificent costumes.

Makeup & Hairstyling
Winner: Ma Rainey's Black Bottom
Nominees:
Hillbilly Elegy
Mank
Emma.
Pinocchio
Thoughts:
Basically everything here is the exact same that I said above. Ma Rainey's Black Bottom showcases some incredible makeup and hair designs. Hillbilly Elegy has a shot here, but I think this one is pretty solid.

Film Editing
Winner: The Trial of the Chicago 7
Nominees:
Sound of Metal

Nomadland

Promising Young Woman
The Father
Thoughts:
For a while I really did think Sound of Metal was going to take this one, but then I remembered Bohemian Rhapsody is a Film Editing Oscar winner. This does not mean I am comparing Trial's editing to Bohemian's. I personally love the quick shifts and fast changes in Trial's editing, and I do think it is some of the best I saw in a while. The Oscars, usually, tend to go most editing = best editing, and there isn't a movie that uses editing in more of a flashier way than Trial does. Of anything in the film, the editing really stands out, and even though Sound of Metal could win, Trial should take it.

Visual Effects
Winner: The Midnight Sky
Nominees:
Tenet

Mulan

The One and Only Ivan
Love and Monsters
Thoughts:
Tenet and The Midnight Sky have been splitting these awards for some time now, but I ultimately think that The Midnight Sky takes it out in the end. I think the "Space" atmosphere, and the clever uses of VFX highlight really highlight the one positive from the film. The confusing nature of Tenet and the ease of Netflix should be enough to push this inot the front.

Production Design
Winner: Mank
Nominees:
The Father
Ma Rainey's Black Bottom
Tenet
News of the World
Thoughts:
The production design for Mank is one of the standouts. It's extremely showy and meticulously well crafted. The Father should be in the running for how much the production design effects the film as a whole, but I think this could be Mank's only win.
Sound
Winner: Sound of Metal
Nominees:
Mank
News of the World
Soul

Greyhound
Thoughts:
This one's over. No chance. Sound of Metal should take this one easily.

Original Score
Winner: Soul
Nominees:
Mank
Minari
Da 5 Bloods
News of the World
Thoughts:
The only real competition for the Nine Inch Nails, is the Nine Inch Nails. But, they are going to win for Soul just like they have been doing all season long.

Original Song
Winner: One Night in Miami
Nominees:
Eurovision Song Contest
The Life Ahead
Judas and the Black Messiah
The Trial of the Chicago 7
Thoughts:
This one is tricky. Dianne Warren has been longing for a win, and has been adamant about wanting a win, but this could be the way to honor Leslie Odom Jr. since it is safe to say he won't be winning Supporting Actor. Then you have Eurovision which has the only song that actually matters to the story as a whole, and Netflix has been HARD on the campaign trail for them. This is one of the toughest races to call, but I am going "Speak Now"… for now.

Animated Feature
Winner: Soul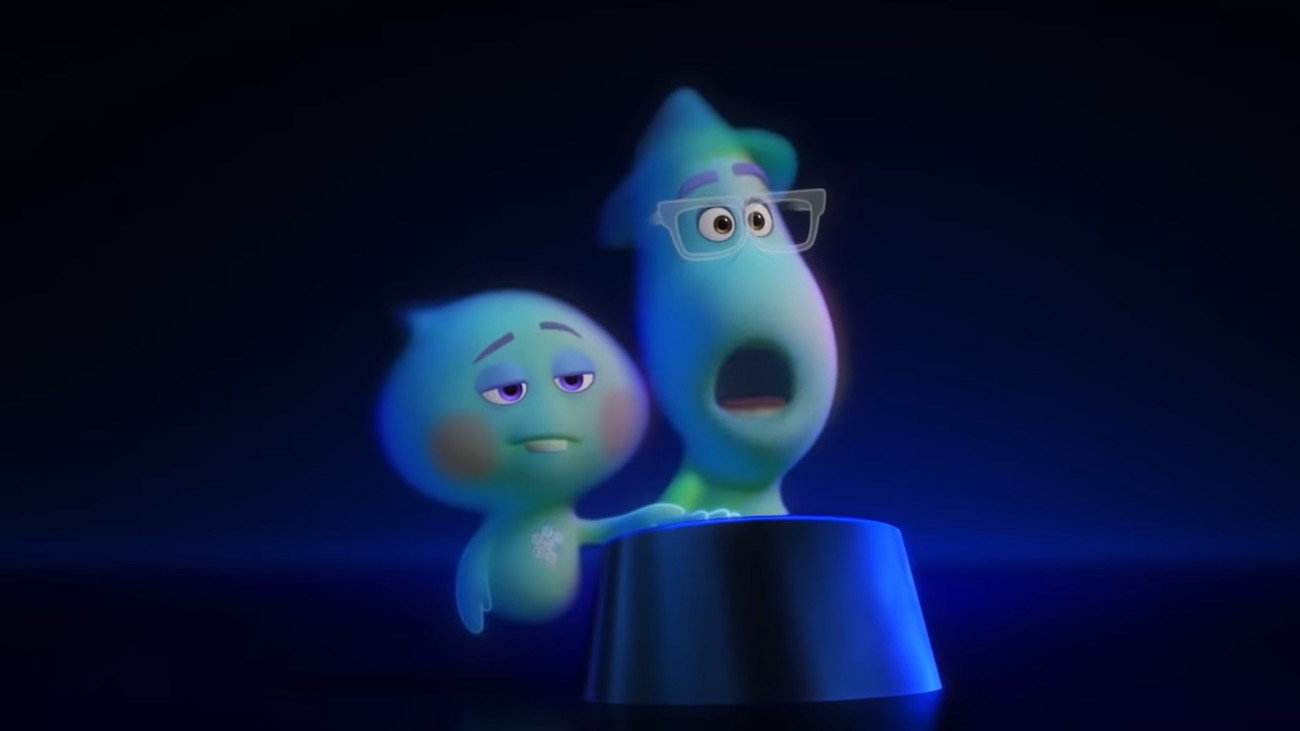 Nominees:
Wolfwalkers
Over the Moon
Onward
Shaun the Sheep: Farmageddon
Thoughts:
I don't know why Soul has been getting so much hate over the past few weeks on Film Twitter, but it is going to win, and it is going to be a fantastic win.

Documentary
Winner: My Octopus Teacher
Nominees:
Time
Collective
Crip Camp
The Mole Agent
Thoughts:
I still think Dick Johnson is Dead should be here, but after watching My Octopus Teacher, I am perfectly okay with this film taking the win here. I think it is a beautiful love story between a man and an octopus that really showed how much the two were able to learn and touch each other. Time could be a spoiler here, but after some recent wins for My Octopus Teacher, I think it is pretty safe for it.

International Film
Winner: Another Round
Nominees:
Quo Vadis, Aida?
Collective
The Man Who Sold His Skin
Better Days
Thoughts:
The film that has a Best Director nomination will win. I would be SHOCKED if Another Round didn't take it here.

Jacob is a film critic and co-founder of the Music City Drive-In. He is a member of the Music City Film Critics' Association and specializes in the awards season. You can find him on Twitter @Tberry57.